By Amir Pasic, Ph.D., Eugene R. Tempel Dean, IU Lilly Family School of Philanthropy |
For generations, philanthropic foundations often have been regarded with near reverence by many in the nonprofit sector for the perceived change that they promote. Others have raised questions about the relative benefits the nation's 86,192 foundations provide to society.
Today, one of the most frequent questions in philanthropy remains: Can we measure the difference foundations make?
Kenneth Prewitt, former Rockefeller Foundation executive, foundation scholar and Carnegie Professor of Public Affairs at Columbia University is among those who argue that it is increasingly important for foundations to effectively track, measure and share whether the work they fund actually helps make a difference.
The current reporting methods used by U.S. foundations are not sufficient, Prewitt argues, observing that "[t]he American foundation sector has been successful in deflecting demands for substantive accountability by expanding in such procedural areas as transparency and professionalism."
[content_box box_type="normal"]
Want to know more?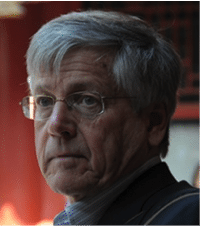 Prewitt will discuss these ideas and more on Nov. 10 @ 6 p.m. during a free public lecture. The lecture is under the auspices of the Stead Family Chair in International Philanthropy at the IU Lilly Family School of Philanthropy. Prewitt's talk, "Can Foundations Know If They Are Making A Difference? Navigating between Ivory Towers and Performance Metrics," will be followed by a panel discussion by local philanthropy leaders and faculty.
The event will be held at the IUPUI University Library's Lilly Auditorium, (755 W. Michigan St.). RSVPs are requested.
[/content_box]
Prewitt agrees and wrote that "significant, specific achievements can be attributed to best online casino foundation grant-making." He notes, however, that while not wishing to subtract from the worthiness and social significance of these achievements, skeptics might ask … 'How we can assess the magnitude of social change in relation to the funds spent?'"
Even as foundations add to and change the reporting requirements they place on their grantees, the debate about whether and how the performance of foundations themselves can be assessed continues unabated.
Research and insightful questioning of current foundation assessment methods, such as Prewitt's provide context to help philanthropic institutions and the nonprofit sector evaluate their impact and consider whether adjusting or rethinking metrics could enhance services provided.
---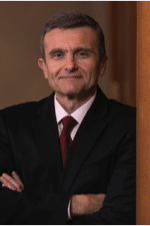 Amir Pasic, Ph.D. is the Eugene R. Tempel Dean of the Indiana University Lilly Family School of Philanthropy. Prior to assuming the deanship in January, Dean Pasic was vice president for international operations of the Council for Advancement and Support of Education and served in leadership roles at the Johns Hopkins University School of Advanced International Studies, the Rockefeller Brothers Fund and The George Washington University.