By Jen Pendleton, CFRE, vice president-Indiana, Aly Sterling Philanthropy
In my new role as vice president with Aly Sterling Philanthropy, I've been meeting with nonprofit leaders like you, all over Indiana.
While you and your fellow leaders represent a diverse group of organizations dedicated to a range of causes, I've discovered that, regardless of your organization's size or type, you share many of the same challenges.
Can you relate to any of the following?
Is your nonprofit struggling to increase annual fund giving and also bring in major gifts?
Do you feel alone and unsupported within your organization when it comes to fundraising?
Do you struggle to engage your board members fully?
Now, I choose to be optimistic and refer to these challenges as opportunities – because that's ultimately what they are! Every one of these issues is solvable with some planning and careful thought to address the issue at its root cause.
Consider the areas of OPPORTUNITY below and how they apply to your organization.
Leadership
Many of you shared your struggle to find board and staff leaders who are great at what they do, willing to work hard and, most importantly, able to stick around longer than a year or two.
Consider these points:
Plan ahead for succession and dedicate time to strategically recruit and onboard your leadership. It's one of the most important things you can do all year.
Look in your current donor and constituent pool and proactively recruit people who already love your organization and care about your mission.
Take time to get to know each board member individually. Meet with each of them (or at least call) once or twice a year to talk, catch up and see how they think things are going. You'll be amazed what an impact it can have on you and your board member!
Make sure you and your fundraising staff have support from organizational staff and board by encouraging intentional collaboration.
Take time to celebrate your successes and say thank you! It makes everyone feel good and keeps staff and board energized and committed.
Time and resources
Every organization says resources – people, money and time – are the biggest challenges to their mission. The "overhead myth" seems to be alive and well, and most of you are still trying to do more with less.
Consider these points:
Assess where you, your staff and board are spending your time. Is it on the most important things?
Determine what you can stop doing, what you should start doing and where you need to invest to accomplish your most strategic goals.
Ask your board for the resources needed to meet your mission. Show them a plan for reaching your goals and ask for their investment.
Building a culture of philanthropy
In most organizations, only one or two people focus on stewardship and/or fundraising. At least one organization I spoke with doesn't have any fundraising staff.
Why does this matter? Because best practices show the most successful organizations are those that create a "culture of philanthropy." This means they involve everyone in every department at every level in raising money and stewarding donors. If you think your development director is your #1 fundraising tool, think again. That grumpy, uninformed person answering your phone or working the front desk can undo months of cultivation in one conversation.
Consider these points:
Assess how many people are focused on fundraising and stewardship in your organization.
Consider what would happen if you leveraged all staff and board to be evangelists, "thankers" and cultivators of your donors and mission.
Start small. Determine what your culture of philanthropy looks like and build a pilot culture with a few key people… then refine and launch to board and staff when you have some wins!
Don't be afraid to try new things. To grow to the next level, change is required. Assess what you can stop doing and create the time to start doing more meaningful work that matters and helps bring more revenue and resources in the door!
It's true that collaboration, resources and culture – mixed with planning and careful thought – are the keys to solving organizational challenges as well as the larger issues impacting our community and world. You're immersed in the work of both, and I'd like to help.
Let's get started! I'm happy to meet with you and your team to brainstorm soon. It's how we do business – build relationships first – at no cost to your mission.
---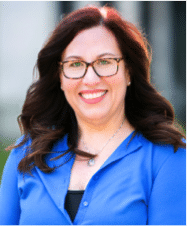 Jen Pendleton, CFRE, is vice president of Aly Sterling Philanthropy, leading the firm's work in Indiana. Before coming to ASP, Jen served as president and CEO of the Community Foundation of Boone County (Indiana), where she led a campaign to raise $1 million in matching funds from the Lilly Endowment for the county's Community Impact Fund.