By Abby Rolland, Content Coordinator, and Andrea Pactor, Interim Director – Women's Philanthropy Institute, The Lilly Family School of Philanthropy
You're a new professional in the nonprofit field. You're just starting in your career, and you want to learn more.
You're a seasoned fundraiser, but you continually find ways to sharpen your knowledge about new trends in the field.
As an alumna of the IU Lilly Family School of Philanthropy at IUPUI and a professional fundraiser for three years, Kyla McEntire, was looking for a way to connect with potential donors and educate a broader audience about charitable giving. In her role as the fund manager at The Oaks Academy, an independent school that provides a classical education to a diverse student population, McEntire engages with donors, alumni, and corporate sponsors, supports events and leads stewardship for the development team.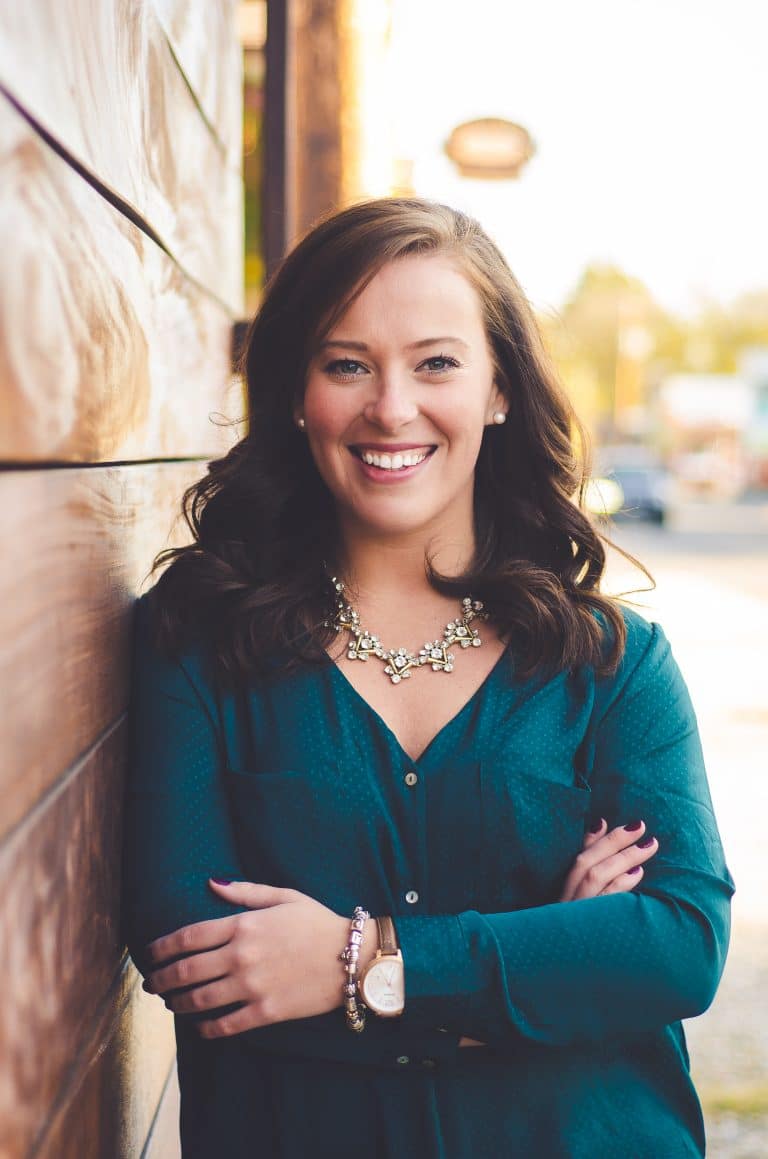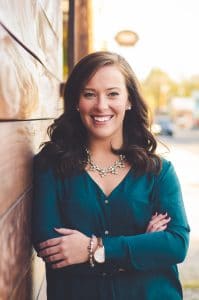 She developed these skills during her time at the Lilly Family School of Philanthropy, when she served as a graduate assistant with the Eli Lilly and Company Foundation and learned about the role of philanthropy from the grantmaker's perspective.
"Through my experience there, I developed a passion for opening up lines of communication between nonprofits and companies that support them."
Her commitment to communication, education, and collaboration was recently illustrated with her work to create a conversation space for both nonprofit professionals and everyday givers wanting to engage and learn from individuals working in the field.
"My colleague Sara Fichtner, and I were inspired by a Women's Philanthropy Institute event last fall, which featured women speakers, and attracted both women and men. We wanted to establish an event series where women would lead the conversations, but encourage both women and men to attend," McEntire said.
Buoyed by this fall event, McEntire and her colleagues designed a series for the spring and summer that would focus on what philanthropy is and what it can look like.
"I've been working to develop opportunities for our female donor base at The Oaks, and an event series seemed like a strong starting point."
"We used the examples of volunteering with the Junior League or participating in a giving circle, then expanded to show statistics on women in philanthropy nation-wide," she said. The event included research from the Women's Philanthropy Institute to provide a broad overview of the power of women in philanthropy today.
"Our second and most recent event "Give Like the Pros Do" was a deeper dive into individual giving for the everyday giver. We know those who are middle class and/or don't have financial planners or wealth advisors might not have access to the tips and techniques utilized by high-net worth donors. We wanted to remove that barrier.
"The Oaks was built on meaningful gifts of all sizes – you can give intentionally and use tax strategy to leverage your impact, even if you aren't writing large checks.
"We also marketed the event towards women because as was highlighted by our speakers at the previous events women aren't always at the table making philanthropic decisions. Hopefully, we're empowering women to make informed and intentional philanthropic decisions and advocate for giving to the causes they care about.
"Both of the events received positive feedback from those who attended and we're looking forward to the final event of the three-part series, which will focus on family philanthropy, as well as how donors from The Oaks prioritize their own philanthropy and how they make philanthropic decisions with limited time and resources. We hope to continue the event series with a different theme in 2019," McEntire explained.
**Note: The third event takes place on Oct. 25 at The Oaks Academy, Middle School at 4:30 p.m. and is open to the public. Register here to attend.
For McEntire these events mattered for both nonprofit professionals and the community as a whole because they stress the importance of creating and sustaining positive relationships, and showed how fundraisers can encourage current and potential donors to continue learning.
She also encourages individuals to look beyond the event itself. "Events aren't always the answer or a good idea. To evaluate the success of the event, you have to look at the relationship capital it creates with potential donors, rather than the short-term financial cost.
McEntire also takes to heart the idea that fundraising professionals should not diminish their role as relationship builders
After offering this series, here are some suggestions that McEntire offers fundraisers and other nonprofit professionals when designing these types of events:
Hosting events adds value to the lives of those attending, and acts as a "safe" entry point to the organization.
"If you love what you hear, and want to get plugged in with us, great! If not, we're operating on the idea of "philanthropy first," so we hope you leave with important takeaways no matter what."
Bigger events aren't always better events.
"These conversation events have been intimate and they allow me and my team to connect on a deeper level with those who attend and also give us better opportunities for follow-up."
Fundraisers can avoid falling into the trap of assumptions.
"We assume that everyone thinks about giving as much as we do, and that's not the case. As professionals, we should always be interested in learning more about where our donors are coming from, and events help foster that understanding."
Before and after the event, encourage donors to bring up their philanthropic priorities in meetings with financial advisors.
"If their advisor explains that they (the client) have a certain amount to give and asks what organization they want to support, events can keep that organization at the forefront of their mind."
"As Dr. Tim Seiler at the school says, this profession is one that we should be proud of. When we raise support for The Oaks, it's an invitation to potential or current donors to invest in something transformative and they know we take their investment seriously," McEntire said.
---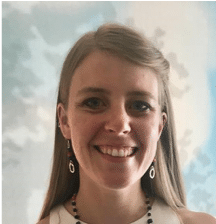 Abby Rolland is content coordinator for the Indiana University Lilly Family School of Philanthropy at IUPUI and a current student in the master's degree program.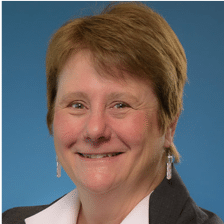 Andrea Pactor, M.A. '03, is interim director of the Women's Philanthropy Institute at the Lilly Family School of Philanthropy.
[content_box box_type="normal"]
To start an event series, McEntire encourages fundraisers to go through these steps.
Create a strong proposal for the series, with a thoughtful implementation strategy.
Advocate for internal buy-in.
Utilize current relationships to recruit expert speakers.
Use the event to grow and strengthen relationships through those who: attend, volunteer to speak, and host the event.
[/content_box]