By Jeremy York, human resources field representative, Synergy PEO services
It is almost impossible to escape the influences of social media in our everyday lives. From Facebook posts, to Instagram photos, to Twitter's tweets, we are receiving information 24-hours a day. While much of this information relates to individuals' personal lives, some of it is business-focused reminding you of company news and events, industry trends and best practices.
But, have you ever stopped to consider how social media may benefit your organization or even you as a manager?
The reality is that social media can be your key to identifying and recruiting top talent for your organization. According to a 2016 survey conducted by the Society for Human Resource Management (SHRM), 84 percent of organizations use social media for recruiting. This statistic is up almost 30 percent from 2011.
These organizations utilize sites such as LinkedIn, Facebook and Twitter to reach both active and passive candidates by promoting their unique company culture and job opportunities, ultimately enticing candidates to view their jobs. Because of the wireless and "connected" world we live in, organizations have to use the most appropriate methods and means to engage talent. Given that nearly two-thirds of Americans are active on social media, this media makes the most sense.
So how effective is social media when it comes to recruiting top talent?
The answer is, it is very effective. Jobvite, a U.S. recruiting technology company, recently launched results from its new social recruiting survey indicating that 70 percent of the active workforce credits social media for their jobs. The survey also reports that 73 percent of recruiters/hiring managers have successfully hired candidates through social media outlets. Additionally, 43 percent of job seekers use their mobile device to engage in job-searching activity. This data indicates that social media plays a key role in discovering talent.
So next time your organization has an open job and is looking for its next star employee, don't forget about how social media can be your key to talent!
---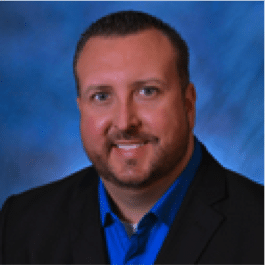 Jeremy York, SPHR, SHRM-SCP, is a Human Resources Field Representative for Synergy PEO Services. He provides strategic and generalist HR support to local nonprofit organization leaders and their staffs. York has over 15 years of human resources experience working as a consultant, director of human resources, and generalist, in the insurance, healthcare, nonprofit, PEO, and other industries.