The Women's Philanthropy Institute is diving into the topic of technology at its sixth national symposium from March 31-April 1, 2020 in Chicago. Learn more.
By Abby Rolland, communications project manager, Lilly Family School of Philanthropy
Technology plays an important role in the nonprofit sector. Archives in libraries are being digitized and readily accessible for online use. Social media allows individuals to witness the human face of disasters unfolding in real time. Online giving, text-to-give, and crowdfunding options help donors in any situation feel that they are giving immediately.
Technology can also help nonprofits raise both awareness and funds.
Indiana University Lilly Family School of Philanthropy at IUPUI alumna Smita Vadakekalam has worked for technology strategy consulting firm Heller Consulting for over a decade since she graduated in 2001. She has a wealth of knowledge about technology, change management, and how the nonprofit sector has adapted to increasingly rapid growth in technology use.
For Vadakekalam knowing and understanding how to use technology is critical.
"We're in a digital age where every role, whatever industry you work in, touches technology. By planning for it and using it strategically, technology has great potential. It can be fully utilized and enhanced to further an organization's goals to make a powerful, important impact. In most cases, technology is the underlying infrastructure which nonprofits rely on to run their organizations," Vadakekalam explains.
Rapid technology changes have also impacted nonprofits' decision-making processes. Vadakekalam says that decisions made about technology changes used to occur in siloes, with individual departments using their own budgets and thinking of technology in a very narrow sense. Now, many individuals call her and her firm for C-suite level projects.
"Individuals want to make strategic decisions about their nonprofit, and they want to achieve growth at the organization," Vadakekalam says. "They recognize that technology plays a large role in meeting their strategic plan."
In other words, she says, they're looking at it from a holistic perspective, and understand the important investment they're implementing.
However, Vadakekalam cautions that nonprofits need to carefully prepare a strategic plan for whatever technology system they decide to use before they invest in it.
"There are so many choices one has when it comes to technological tools. You have to be strategic about the tool you're choosing and why. You can waste time and money looking at these "shiny new objects" that don't do what you think they do, so it's vital to conduct a thorough planning process: be knowledgeable about your strategy and what product best fits that.
"That's often where our company assists. We help curate the choices, and assist organizations in articulating their short-term and long-term goals. Then, we help find the best system that fits."
To learn more though about technology and how it fits into an organization's mission and goals, Vadakekalam encourages nonprofit practitioners to participate in opportunities, such as internships or classes, that focus on learning more about technology.
"Be curious, be open to learning, and be a problem solver. You can learn a lot about the sector and technology systems through free resources, trainings, and tutorials at your job.
"Also, elevate your soft skills. Be a good communicator, understand how people consume and process information, and figure out how you're going to help teach them how to use these pieces of technology.
"You may need to make the case to some people in your organization as to why these tools are important to have. Be able to match that reasoning with the larger vision of the organization, and communicate that effectively."
Vadakekalam emphasizes that technology has become a part of our everyday lives, and nonprofits must adapt and include it in their future plans.
"Nonprofits that strategically plan and implement technology in a holistic way can utilize it to further their mission and support the greater good. Understanding how to effectively utilize technology as a tool is a huge benefit for any nonprofit," she explains.
How can you build a career in tech in the nonprofit sector? Vadakekalam shares some of her tips.
Having hands-on experience is vital.
Knowing how to run your organization's Customer Relationship Manager (CRM) system is important. If you work for a smaller organization, you can gain experience by being the administrator of the system. Then, continue to think creatively about ways that you can enhance the tool to further the goals of your department or organization.
Play a role on the decision-making committee for a technology transformation project.
Technology is rapidly changing, so there's typically some kind of transformation project at your organization related to it. Being a part of this committee and helping select and implement the system will help you become more familiar with technology and the good it can do for your nonprofit.
It's incredibly important to have a high-level of understanding about the processes within your organization and know the strategic tools you have at your disposal.
Look into free training and resources available either inside or outside the organization.
Technology systems have user groups that share how the system is used at different organizations.
Websites like Coursera, EDX, and Udemy offer free resources, and other organizations also offer complimentary materials, while NTEN and Tech Soup offer networking groups that work with technology in the nonprofit sector.
If you can't find what you're looking for within those free resources, consider checking out other resources.
The Fund Raising School offers the course "Digital Fundraising" to help you learn how to connect to your donors online. Consulting firms also provide free resources, including blogs, guides, and webinars on its website that include knowledge and experience built from over 20 years of working in the nonprofit and technology space.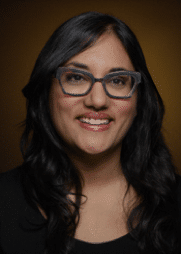 Abby Rolland serves as the communications project manager at the Lilly Family School of Philanthropy, and is also working towards a master's degree in philanthropic studies. She holds a bachelor's degree in history from Gettysburg College.