Board members and volunteers at 11 historic sites navigate a year-long journey to reach a model of collaboration
by Shari Finnell, editor, Not for Profit News
(Para leer en español, haga clic aquí) Translated by LUNA Language Services
When volunteers are providing an invaluable service to a nonprofit, it can be challenging to tell them that they have it all wrong in some critical areas — especially when they've been operating in that mode for years or, in some cases, decades.
That was the dilemma facing the Indiana State Museum and Historic Sites' board of directors following a March 6, 2019, meeting in which its past board president, Greg Pemberton, an attorney, outlined the need to update a Memorandum of Understanding (MOU) Plan for the Friends groups connected to its network of 11 historic sites across the state of Indiana.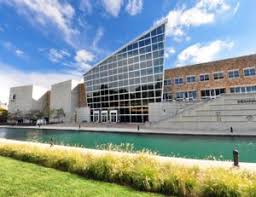 "Many of these groups have kept the state at arm's length for several years, and some are untrusting when both the Friends groups and the Indiana State Museum and Historic Sites (ISMHS) organization both have the same goal," Pemberton said during the 2019 meeting, before leading a board discussion on numerous areas of concern:
Friends groups cannot operate independently of the overall museum system. However, many had been acting independently for decades, developing their own branding for their websites and marketing collateral; operating board-related activities for their respective sites; and, in some cases, identifying themselves as separate 501(c)3 organizations.
Some of the groups had been inconsistently reporting tax information to the state, which is required under law.
Each group had been operating under outdated MOUs, which were drafted before the museum system became a quasi-state agency in 2011. All of these MOUs would need to be updated to align with legal requirements outlined by the attorney general's office. The new guidelines would dictate that all funding and donations from the 12-network system, including the Indiana State Museum in Indianapolis, must come from one unified fund.
The board members seemed optimistic that many of these issues could be quickly addressed with new Community Partner Guidelines, and a series of discussions with its five Friends groups. By the end of the board meeting, Cathy Ferree, ISMHS president and CEO, and Kate Brownlee, then ISM chief development officer, had agreed to meet with ISMHS regional directors and friends' board of directors over a two-month period. The ultimate goal was to have the Friends groups operating under the new guidelines by July 1, 2019.
Encountering resistance along the way
As it turns out, shifting to the new agreement wasn't a straightforward proposition.
Overwhelmingly, the Friends groups' response to operating under the new guidelines was, "Why do we want to change things?," recalled Andrew Briggs, who has been an ISM board member for about 1o years.
"A lot of these groups had been set up years ago," said Briggs, a banker from Geneva., Ind., who also serves as the chairman of the Indiana Bankers Association. "They didn't have a structure that was conducive to a quasi-government entity. They sort of did things their own way — 'under our umbrella and tax ID number.'"
According to P. Garrett Adams, President/Board Chair for the T.C. Steele State Historic Site Friends group, the site in Nashville, Ind., had been operating independently for nearly 30 years. The members of the volunteer organization had developed close ties with the site staff and community, actively recruiting volunteers, raising funds for capital improvements and seeking grants to support enhancements, including a recreation of Steele's studio wagon, and the purchase of AV equipment and golf carts for visitors.
When that model of operations was threatened to be disrupted, members of the Friends group feared that their long-term relationship with the site and its staff also would be impacted, said Adams, who is a pharmaceutical project manager for Eli Lilly & Co. "We were not as concerned about losing autonomy," he recalled. "We needed a better understanding of the impact on members and membership benefits. The larger focus was on seeking to understand what it meant for our relationship to the site."
Because of those types of concerns, at least one Friends group appealed to its local legislators to block the implementation of the new MOU among the historic sites, Ferree recalled. "It was complicated," she said. "Change is difficult for people. Many of them were confused; they didn't understand why the rules had suddenly changed."
Many of the complexities had preceded this particular governance issue. Nearly nine years prior, the Indiana State Museum and Historic Sites undertook the steps to become a quasi-state organization, operating as a state agency and a nonprofit organization. In the face of declining financial support in state dollars, the new structure gave them the ability to apply for grants and invest in fundraising initiatives.
However, it was all new territory. "We needed to raise our own dollars in a way we had not done before. Currently, 75 percent of the organization is funded by the state and 25 percent we raise ourselves," Ferree said.
Also, before that time, Friends groups had operated as independent 501c3 organizations, Ferree pointed out. Since the statute governing quasi-governmental entities dictated a change in the way they operated, it demanded a shift in the museum's long-term relationships with its Friends organizations.
Another layer of complexity dated back to 2009, when then Indiana Gov. Mitch Daniels announced a plan to merge the Indiana State Museum and 11 historic sites under one new agency. Many of the Friends group members had been actively involved in their respective sites long before any of these decisions came to fruition.
"We needed to recalibrate our relationships," Ferree said. "The collaboration had been there, but they had been able to operate more independently. It's not bad or good. We just needed to be sure we were on the same page; there were things we still needed to do to become a full quasi-governmental organization.
"It was a difficult process," Ferree added. "It really took a lot of conversation and listening and understanding for us to make this shift. And it's an even more complex proposition when you're working with different groups that each have their own culture and needs."
Board members invest in an intensive endeavor to reach resolution
Although there was strong resistance to the new agreement, the board and staff knew they couldn't back down, Briggs said. "We wanted to make sure everything was right, and it was time to bring everything in line to match up with IRS codes," he said. "We had all these different groups doing their own thing. We didn't want to take the risk of not reporting something correctly. That would put all of us at risk."
With Ferree and Brownlee encountering significant pushback as employees of the Indiana State Museum and Historic Sites, several board members, including Briggs, embraced the challenge of reaching out to the Friends groups in what would turn out to be a series of meetings and conversations throughout 2020.
Board member Nancy Jordan said it was imperative that the board stepped in to resolve the conflict. "The board has ultimate responsibility to ensure this quasi-government agency is delivering on our mission and meeting the duties of care," said Jordan, who is a senior vice president at Lincoln Financial Group. "We also wanted to hear first-hand the needs, thoughts and concerns of all these supporting groups. Their voice is critical to our collective success."
William A. Browne, Jr., ISMHS board president, said it was especially important to recognize the value of the Friends group while, at the same time, being direct about the need for change.
"The Friends groups have had the good goal of taking care of these historic sites but they were not all operating under the same rules," explained Browne, who also is principal/president of Ratio Architects, LLC. "We have to report every single dollar the sites and museum generates so we can file taxes appropriately. That became an issue over the years because each of the Friends group was operating in a free-form manner, if you will. It's not the kind of structure that needed to be put in place for a quasi government."
As board members started meeting with various Friends groups, they understood that the original timeline wouldn't suffice to achieve true collaboration.
"We started to wade into this, and realized that people were very emotionally attached and we were stirring things up because we were asking them to operate differently," Browne said. "Some people took exception with that. We had to figure out a strategy because, in the end, we knew it would be nothing but a positive thing for us."
A focus on listening and collaboration
According to Ferree, the board's commitment to drawing Friends group members, community leaders, and local legislators into difficult conversations was key to achieving true collaboration.
"The board members went above and beyond, traveling throughout the state, spending a lot of time talking to people and sorting things through," she said. "They took extended time to move the institution forward in a complicated situation. They brought very different skills to the table, rallying around each other's strengths."
As a result of the meetings, the teams established the community partner guidelines, and set up quarterly meetings — to begin in mid-March — and attended by Ferree, board members, and other ISMHS staff. The agenda is set by site staff and the meetings will be run by site managers and regional directors. The meetings are open to anyone in the community, and will provide increased transparency at all levels, Ferree said.
"We realized that we needed to formalize the communications in a way that held us accountable to the Friends' groups," she said. "If we were going to ask them to help us do things systemwide, we need to be transparent."
Jordan said the resulting collaborative approach resulted in a win-win outcome. "A great intangible benefit has been the opportunity to bring the Friends/supporting groups together to learn from each other," she said.
Browne said the key to any successful partnership lies in the ability to communicate and connect. "With the right framework for that communication to be able to occur, you can bridge a lot of gaps and issues," he said. "Just setting up a communications strategy is really critical to having a successful relationship and dialogue across distance."
As a result of that collaborative approach spearheaded by the ISMHS board, the Friends groups are overall pleased with the outcome, Adams said. "We were able to get to a very good place," he said. "The board did very well in bringing everyone together, talking through ideas, concerns and questions. It worked out very well. We are all now looking through a common lens, and we're excited about things moving forward and the future of our collaboration."