Keep Indianapolis Beautiful outlines a strategic plan focused on vulnerable neighborhoods
by Shari Finnell, editor/writer, Not-for-Profit News
When developing its current strategic plan, team members of Keep Indianapolis Beautiful, Inc., (KIB) had no intention of overhauling the mission that had served the organization for more than 40 years — making it Indiana's largest environmental community engagement organization.
Yet, they understood the critical need to advance racial and social equity in the wake of increased awareness about those challenges in recent years, according to KIBI President & CEO Jeremy Kranowitz.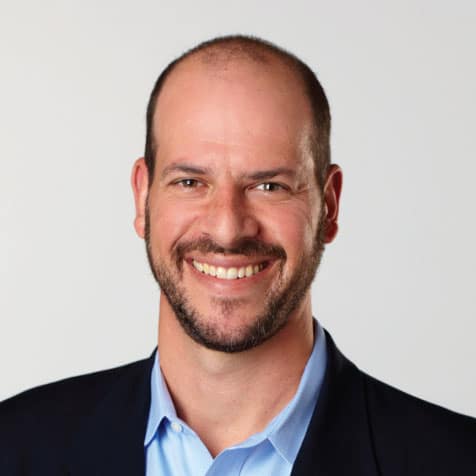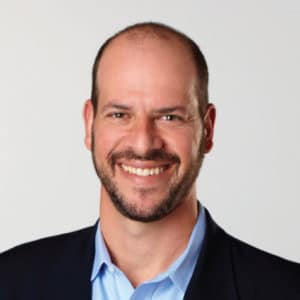 That type of work wasn't necessarily new to KIB. "We have always looked at parts of the city that needed to improve tree canopy and focused our energy there," Kranowitz said. "There's more to do in some parts of the city than in areas like Eagle Creek or Geist."
After devoting months to shaping its strategic plan, the KIB mapped out a four-page document that clearly outlines a path for further investing in vulnerable neighborhoods. The plan, which includes a commitment to in-depth research and agency-wide awareness about its mission, has given KIB a deeper appreciation for how its environmental mission can positively impact vulnerable neighborhoods in more ways than its founders had originally imagined, according to Kranowitz.
Through new partnerships, research, and projects, KIB is increasingly realizing that the practice of planting trees and creating green spaces has more than aesthetic value, Kranowitz said. These types of environmental projects can enhance well-being and health outcomes as well as contribute to a decrease in criminal activity, he added.
Collaborating on a shared vision
For example, through a partnership with Indiana University-Purdue University Indianapolis (IUPUI), KIB is helping to analyze levels of lead in the soil of underserved communities. As part of the transformation of an abandoned lot into a green space in a Far Eastside neighborhood, KIB and IUPUI will measure the lead content in the soil before and after the development to determine if levels diminished. The project is being funded by a $10,000 grant from CareSource.
"Exposure to environmental contaminants severely impacts brain development of children in many neighborhoods, and this impact is seen disproportionately in lower income communities of color," said Dr. Gabriel Filippelli, executive director of Indiana University's Environmental Resilience Institute. "By engaging with community members in the process of collecting and interpreting environmental data, we can help to activate communities for positive change — including supporting the expansion of urban green spaces, which improve community health and counteract negative effects from climate change."
If the development of the green space results in lead abatement in the previously abandoned lot, the team will identify other sites that meet similar criteria for intervention, Kranowitz said.
The partnership came naturally, Kranowitz recalled. "There's an interesting overlay between health and environment," he said. "The project grew out of some conversations about shared concerns. It was interesting to us because we were creating a great space there. We didn't we didn't write the strategic planning with the intent of getting the grant."

The identified neighborhood also was of interest to CareSource because the insurance company has numerous clients who live in the area.
Kranowitz said that KIB will continue to explore how its focus on environmental projects can have positive outcomes beyond those it already has identified. In addition to health benefits, KIB is seeking to better understand the impact of environment projects on levels of crime.
He noted that a team at the University of Michigan, which has been researching various ways to reduce violent crime, found that incidents declined in urban neighborhoods where vacant lots were regularly mowed, compared to vacant lots that remained neglected.
Kranowitz believes that type of research can have a far-reaching impact if further explored. "What if we're planting pollinator friendly plants and fruit-bearing trees, installing play areas, and creating a space where the community can intentionally engage in a previously abandoned lot? Is that going to create an even bigger drop in violent crime?" Kranowitz asked. "My hypothesis is that it will."
A user-friendly strategic plan
In developing its strategic plan, KIB also recognized the advantages of keeping it concise and user-friendly, Kranowitz said. The condensed four-page document outlines KIB's mission and vision as follows:
Mission: KIB's mission is to engage diverse communities to create vibrant public places, helping people and nature thrive.
Vision: KIB sees a beautiful Indianapolis that is loved, cared for, and ecologically rich. A city defined by strong neighborhoods, inspired places, and a clean, flourishing environment. KIB will engage and empower people to improve environmental equity throughout the city.
One of the key components of KIB's strategic plan is the Key Neighborhood Identification Tool (KNIT), an approach that ensures impact in vulnerable neighborhoods in intentional, rather than incidental, helping the organization identify neighborhoods throughout Indianapolis where KIB resources can have the greatest positive impact.
As a result of using the tool, KIB was able to identify 10 focus areas "where social vulnerability is highest, tree canopy coverage is lowest, litter is highest, and KIB's past involvement and use of resources has been lowest." The strategic plan also emphasizes the importance of building relationships among the residents of each area, ensuring that any projects are collaborative.
Kranowitz said that the concise strategic plan ensures that every employee understands where they fit within the organization.
"There are a few key objectives that we're trying to reach within each of those goals," he said. "They are made evident to everyone on staff. An entry-level employee will understand where they fit in, how their job helps us accomplish this objective, which is helping us achieve this overarching goal, which is making a difference in Indianapolis. Everyone understands the role they're playing and how that helps us achieve and accomplish our mission."