By Leslie Wells, Associate Director of Communication, O'Neill School at IUPUI
Kennedy Jefferies is eight months into her first full-time job. The O'Neill Civic Leadership major accepted a position as the director of preschool ministries for a large church in Indianapolis.
She edits youth curriculum while recruiting and managing 30 to 50 volunteers who lead classes for hundreds of children, provide childcare at church events and work during youth functions.
Jefferies is passionate about her work with volunteers. It's why she took Marshawn Wolley's Managing Workforce Diversity class at the O'Neill School of Public and Environmental Affairs at IUPUI.
"You miss out on opportunities if you don't know how to leverage diversity," says Wolley, director of community engagement and strategic initiatives for O'Neill. "Managers are responsible for creating inclusive environments that make everyone feel like they belong and allow their teams to leverage the culturally salient aspects of whoever they are to impact the work experience."
Jefferies' volunteers range in age from 8 years old to 82 years old. She's even using her project from Wolley's class to pair volunteers with mentors to develop relationships and bridge generational gaps.
"I think we can often be unintentionally exclusive," Jefferies says. "To overcome that, I wanted to learn how to manage a workforce very different than me."
That isn't the only lesson she applied when interviewing for her current job. When the position first opened up, she nearly jumped at the opportunity. But before she jumped, she thought back to a class discussion about salary negotiation, the pay gap and why women earn 85 percent of what men earn. Jefferies learned that research has shown many women simply don't negotiate.
That was a light-bulb moment for Jefferies.
"We may not understand our own worth," she says. "We may take an offer because we just want a job. Men are often more willing to assert themselves in negotiations and ask for more. And as they continue to earn raises, women continue to be left behind."
Wolley's class helped Jefferies recognize there was something she could do to help close the gap.
"It's a problem I am personally committed to addressing," Wolley says. "I tell my students they are worth negotiating and that I expect them to negotiate."
Jefferies couldn't shake the discussion. She says the salary offer she received was fine but wasn't what she really wanted.
"For me, I was so thankful to get an offer that the idea of asking for more seemed greedy," she says. "But, remembering that class, I knew I should negotiate."
She researched comparable positions and salaries. She knew she had the grounds to ask for more so she met with Wolley to discuss the offer and her options. He gave her the extra boost of confidence she needed to negotiate.
"Students need that push," he says. "They need someone to tell them they can negotiate, they should negotiate, and they deserve to negotiate."
"(Wolley) really empowered me to do it," she said. "He told me that — from a man's perspective — it wouldn't be a question of whether to negotiate and I should feel that way, too."
He also provided her with a word of caution: she had to be willing to walk away if she didn't get what she wanted.
"You aren't negotiating unless you can walk away," Wolley says. "Make your case, do your research, and, if they say no, move on to the next thing."
"That was a really hard concept for me because I really wanted this job," she recalls. "I didn't want to walk away, but he told me I had to be willing to do that if I was going to negotiate."
She picked up the phone and made the call. The woman on the other end told her to email them what she wanted.
Jefferies relied on her research and the cost-savings the church would receive from declining their health insurance. That, she said, should go toward her salary. She wanted extra paid time off, as well. She asked for what she really wanted and she got it — without any hesitation from the employer.
Wolley never had any doubts Jefferies would succeed in her negotiations — and can now use her experience as an example.
"Kennedy's story provides a connection for other students to know that the things I'm talking about in class are real," he says. "It's affirming to see a student trust you, apply the lessons you're teaching and succeed."
Because of those lessons, Wolley's support, and her own courage to negotiate, Jefferies helped move the needle on the pay gap and change her own thinking in the process.
"I didn't see the mentality of avoiding negotiation until it was pointed out to me," Jefferies says. "Women have the ability to change the pay gap. So, why shouldn't we?"
---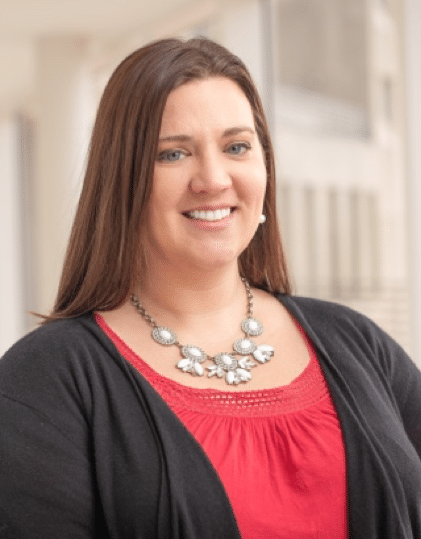 Leslie Wells joined the O'Neill School at IUPUI as its assistant director of communications in 2018. She previously spent more than a decade in broadcast news and three years as mediarelations manager at the Indiana Youth Institute.