by Kevin Kidwell, vice president, tax-exempt sales, OneAmerica
One unavoidable fact is how the pandemic divided people into two groups. The first group are financially stable and held onto their jobs during the pandemic. They have avoided spending money and were able to increase their savings effort. In fact, the U.S. personal savings rate hit a record high of 33% in April 2020, according to the U.S. Bureau of Economic Analysis.1
The second group didn't fare as well. According to an Employee Benefit Research Institute survey, roughly one in 10 participants have taken a loan, hardship distribution or early withdrawal from their workplace retirement plan during 2020.2 Unfortunately, many more individuals didn't have the benefit of this safety net, with a quarter of adults without a retirement plan according to a Federal Reserve report.3
This has had a great impact on our communities and the nonprofits that have served them. Need has increased, while the ability to provide services has changed or dramatically reduced.

While this sounds like bad news, we are optimistic because historical perspective of the 2008 recession shows the cyclical nature of our economy and how nonprofits recover.4
Short-Term Consequences
The economic effects of the pandemic forced nonprofits to cut more than 50,000 jobs in December 2020, according to a report from Johns Hopkins University, and it could take 18 months for nonprofits' employment numbers to return to pre-pandemic levels, per ABC News.5

However, several of our clients have made great strides to ensure their nonprofit employees will continue to keep their jobs at least until the end of the year.
This economic impact of the COVID-19 outbreak will make it harder for some employees to achieve their short-term financial goals putting their long-term financial goals at risk.
Among those employees who say their financial situation has gotten worse during the pandemic, 44% believe it will take them three years or more to get back to where they were a year ago — including about one in 10 who don't think their finances will ever recover.6
This year, 32% of nonprofit employees expect their employers to reduce program offerings and have hiring freezes, 23% expect pay cuts, 20%, layoffs and 17%, furloughs according to Eagle Hill Consulting, who polled over 500 nonprofit employees across the United States.7
Holistic Financial Wellness
Although we're confident in the economic healing of nonprofits, many organizations will continue to experience impacts of the pandemic for some time.

There are steps nonprofits can take to support their own employees through continuing change, both now and as they stabilize in the future. Financial wellness will be increasingly important, and as the need for financial recovery will be great for some time, employers need to recognize their role in helping their employees achieve this.
For any organization, this starts by offering and reinforcing employees the basics:
Retirement plans
Competitive health insurance
Paid time off
Flexible spending or health savings accounts
Financial wellness education
These programs are important for overall employee productivity, health care costs and talent retention. In the 2021 Employee Financial Wellness Survey, PwC reported that of those whose financial stress increased as a result of the pandemic, 45% felt their financial situation had been a distraction at work. Taking this one step further, nearly three-quarters of employees experiencing financial stress also experience physical symptoms, which affects a businesses' bottom line. People with financial stress tend to avoid getting health care, which could lead to worse health outcomes and higher health care costs later.8
Invest in Financial Education
In addition, by providing access to financial wellness education employers can also help their employees focus on specific goals, such as setting up an emergency fund, paying back retirement loans, reducing debt, and creating a realistic budget. This goes a long way in helping employees start to become more stable and regain confidence in their ability to get back on and stay on track.
By boosting employee financial confidence and offering support, you can have a positive impact on health care costs, retention, and productivity — ultimately making your organization stronger and healthier, too.
---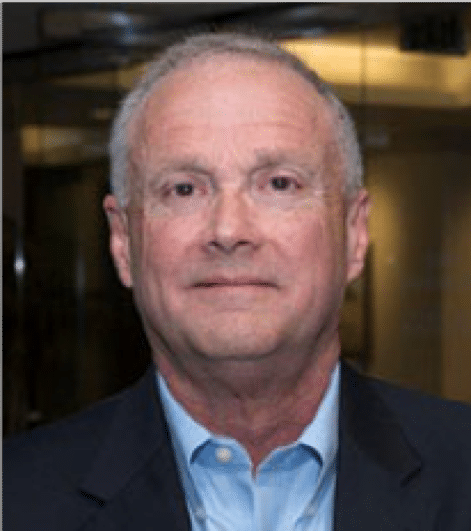 In Kevin Kidwell's role as vice president of national tax-exempt sales, he works to provide ideas, knowledge, information – both technical and practical – in an effort to facilitate improved plan and participant outcomes. Kidwell has held various positions within the Retirement Services division since 1988. Beginning in 2000, his exclusive focus has been on health care and tax-exempt organizations.
Pew Research Survey: Economic Fallout from Covid-19 Continues to hit Lower Income Americans the Hardest
Federal Reserve System Report: Report on the Well-Being of U.S. Households in 2019, Featuring Supplemental Data from April 2020
Pew Research Survey: A Year Into the Pandemic, Long-Term Financial Impact Weighs Heavily on Many Americans
Nonprofit Quarterly: Deconstructing the (Not-So-Great) Nonprofit Recession
ABC News: Study: Nonprofits lost 50,000 jobs last month from virus
Pew Research Survey: A Year Into the Pandemic, Long-Term Financial Impact Weighs Heavily on Many Americans
The Business Journals: Despite increases in charitable donations, half of nonprofit employees expect cuts in 2021
PwC's 10th annual Employee Financial Wellness Survey, PwC US, 2021
About OneAmerica®
A national provider of insurance and financial services for more than 140 years, the companies of OneAmerica help customers build and protect their financial futures. OneAmerica offers a variety of products and services to serve the financial needs of their policyholders and customers. These products include retirement plan products and recordkeeping services, individual life insurance, annuities, asset-based long-term care solutions and employee benefit plan products.
Products are issued and underwritten by the companies of OneAmerica and distributed through a nationwide network of employees, agents, brokers and other sources that are committed to providing value to our customers. To learn more about our products, services and the companies of OneAmerica, visit
OneAmerica.com/companies.