By Rebecca Trimpe, writer and editor, Office of External Affairs and Alumni Relations at Indiana University Robert H. McKinney School of Law |

The Indiana University Robert H. McKinney School of Law educates most of the state's lawyers, and many of our alumni are in positions of leadership in the public and private sectors throughout Indiana and across the nation. McKinney alumni hold leadership positions in a variety of nonprofit organizations, including the Center for Leadership Development, USA Funds, Lilly Endowment, Inc., the NAACP, the Central Indiana Community Foundation and Outrun the Sun.
It makes sense that lawyers are in leadership positions in these organizations, according to IU McKinney Professor Robert Katz.
"The legal system informs almost every aspect of the nonprofit sector," Katz said. He serves as the school's expert on nonprofit organization law.
"It defines what it means to be a nonprofit organization, sets their parameters and restricts how they engage with for-profit entities, spells out their governance structures, prescribes how its officials must behave, lays out what they must do to obtain and retain tax exemption and other legal advantages and how these various requirements are implemented and enforced."
According to Katz, IU McKinney's Master of Jurisprudence degree could provide those who work in the nonprofit sector with a deeper understanding of how the legal system operates, how to ascertain what the law expects them to do, what they must do to stay on the safe side of the law, recognize when they ought to seek legal guidance and converse more fluently with lawyers.
As the law surrounding nonprofits changes, and the way nonprofits conduct their work evolves, knowledge of the law becomes critical for staff and board members alike.
"Nonprofit and tax-exempt law is constantly developing as a result of new legal requirements by legislatures and agencies, rising expectations of the public, and increased scrutiny from state attorneys general, elected officials, and the media," Katz said. "In recent years, for example, the Internal Revenue Service has revamped the annual report forms that nonprofits must submit to retain tax exempt status and issued new rules restricting the commercial and political activities of nonprofits and the ability of a nonprofit's insiders to benefit from its operations."
Those interested in learning more about the M.J. program, and how it can be tailored to fit individual needs, may contact IU McKinney directly.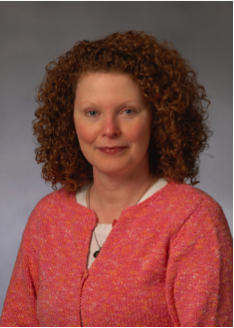 Rebecca Trimpe is the writer and editor of the Office of External Affairs and Alumni Relations at Indiana University Robert H. McKinney School of Law. She has 26 years of experience as a professional writer.
IU McKinney is located on the Indiana University Purdue University Indianapolis campus. The law school is named for Robert H. McKinney, a distinguished lawyer, businessman and civic leader who received his law degree from IU in 1952. A founding partner at Bose McKinney & Evans LLP, McKinney also served as chairman and CEO of First Indiana Corporation, parent company of First Indiana Bank (now BMO Harris Bank), until his retirement in 2005.