Bloomerang CRO and co-founder encourages nonprofits to engage in out-of-the-box thinking to prepare for the coming year
With 2021 quickly approaching, there's little doubt that nonprofits will continue to navigate the challenges caused by the unprecedented combination of a pandemic, social unrest, food insecurity and high unemployment rates. Yet, the year can represent a period of significant and, in some cases, much needed growth for small- to medium-sized nonprofits, according to Jay B. Love, Bloomerang's Chief Relationship Officer and co-founder.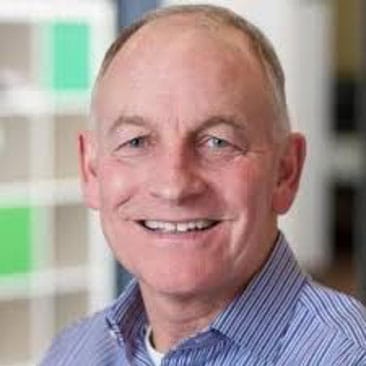 In sharing his insights on the best path forward in 2021, Love highlighted ways for nonprofits to better engage with corporate partners, supporters and volunteers, and explore more effective and cost-efficient ways to leverage technology. He also predicted that nonprofits will increasingly use artificial intelligence to develop meaningful relationships with supporters, and that two-factor authentication to enhance data security will become commonplace.
Here are Love's insights:
1. Lean into the virtual lessons taught by COVID-19. "2021 is a time for thinking outside the box, as the old saying goes," Love said. "We can still fulfill our mission without doing things the old-fashioned way."
While the shift to a virtual work setting may have been initially painful for some nonprofits, the benefits of doing so can be long lasting, according to Love. "Every nonprofit has had to learn how to embrace technology in a greater fashion because of the need for so many of them to work from home," Love said. "It caused a lot of systems to be revolutionized."
As a result of the increasing reliance on web applications, nonprofits are now able to realize some of the advantages they bring, including streamlined processes, and more frequent touchpoints with supporters, volunteers and the community.
Now that a significant portion of the population has become accustomed to functioning in a virtual world, Love said, there will be an increasing acceptance of virtual connections. "I don't think business travel is ever coming back," he said. "People have realized that you can do business remotely and easily talk to people this way. For a lot of nonprofits, 50 percent or more of their workforce will continue to work from home. It's not just the future. We all have lived with this pandemic and realized it works very, very well."
For nonprofits, virtual connections can represent a bonus. It allows them to broaden their reach, as well as hire talent anywhere in the country. "You can live in Florida and work for a nonprofit in Indianapolis and do it very, very well."
Meeting with a supporter or a board member can be as simple as finding a 30-minute slot on your calendars, without the need for travel.
2. Recruit tech-savvy board members. In 2021, as nonprofits increasingly leverage technology, some nonprofit teams may feel at a disadvantage because they don't have the funds to hire a full- or part-time digital marketing professional. Love recommended analyzing your board composition to determine if there's room for growth. "It's very important to have board members who not only have the capability to help you embrace technology but who fully enjoy doing it," Love said. "If every small nonprofit had one or two board members with those capabilities, it would help them bridge the gap."
3. Seek partnerships with local tech companies. In addition to recruiting assistance from board members, Love recommended developing partnerships with local tech companies to recruit tech-savvy volunteers. "There are about 150 tech companies in Indianapolis. If someone were to contact them, they would love to do volunteer work in some way, even if it is remotely," Love said. "It would make employees feel better about their employer as well the nonprofit. You probably will end up having lifelong volunteers and donors."
4. Be more strategic about using volunteers. Love also pointed out that many nonprofits appear to be missing out on critical opportunities to use volunteers in more effective ways. Every quarter, Bloomerang's team offers one of its nonprofit clients the opportunity to use as many as 50 of its employees to help with volunteer work. In one instance, a nonprofit responded that they had no idea how they would use the volunteers. In other cases, the Bloomerang volunteers have been assigned to tasks like yard work, Love observed.
"I've got network geniuses … people who know everything about technology and they have them moving mulch and painting walls," Love said. "Those young men and women would love to go there and help them set up apps and would enjoy it more than moving mulch around."
During one of their volunteer projects, Bloomerang employees were unable to complete their outdoor project because of inclement weather. "It was storming so we had 25 people who went inside the building and, during the course of the morning. All they did was enjoy doughnuts and coffee, and write handwritten thank you notes," Love recalled. "They came back and said it was the most rewarding volunteer experience they ever had. However, if we hadn't raised our hand and said, 'Hey, why don't we help you do this?' they would have never thought of it."
5. Embrace relationship building via artificial intelligence and other technology. Instead of waiting for things to get back to "normal," strategically create a new normal when it comes to relationship building virtually, Love recommended. "COVID is not going away in 2021. It's going to be here," he said. "Nonprofits that are embracing web-based technology to build relationships with their supporters, volunteers and vendors are seeing unbelievable results."
Love said that artificial intelligence (AI is continually evolving, opening the door to more personalized connections with supporters. "We are already seeing that artificial intelligence can take a look at what's in a database and create a rough draft of an email or letter, never missing anything that needs to be communicated with a volunteer or a supporter," he said. "It will issue prompts of when you're supposed to be communicating with donors, supporters and volunteers. If it's buried deep in your database that my anniversary of supporting your organization is coming up or that my dog's birthday is coming up, it will issue a prompt for the ideal time to send a message." Love said that it's the equivalent of being a best friend to your supporters. "You may be able to do that with four or five of your friends, but if you have a database of 1,000, 5,000 or 20,000 constituents, you need AI to issue those prompts."
Bloomerang's platform already is operating with a significant amount of AI to help clients build relationships with their constituents, Love noted. "If you have a first-time donor, for instance, we will prompt you three or four times in the first several months on how to follow up with that person," he said. "When someone is about ready to lapse and not being retained, without donating again, we also set up a series of prompts."
The platform also scans communications, such as emails, to ensure that there is more focus on talking about the person instead of the organization.
Love also said that nonprofits can encourage their supporters to use technology as part of their digital outreach. "Volunteers and supporters are able to reach out to their own personal network on behalf of your organization," he said. "Now it's not uncommon for an avid supporter of your organization to open up their email address book on #GivingTuesday and help you get an additional 10 to 20 donors very easily." He also said that supporters are increasingly asking Facebook friends to support their favorite charity on their birthdays.
He predicted that more apps, similar to Twitter and Facebook, will become more commonplace to elevate communications on behalf of nonprofits.
6. Enhance your messaging to reflect current events. Love also recommended nonprofits revisit their messaging to ensure that they are elevating their mission during this time of crisis. For example, he said, an organization that must move job training online can highlight the increased need for those type of services and the expenses required to deliver them.  He also said that it's important to include details about the anticipated results. "Any time you're reaching out to gain support for your mission, you should talk about the results you're achieving," he said.
7. Anticipate stricter data security measures becoming the norm. Lastly, the population will start embracing stricter security measures that are tied to their financial records. "It used to be that people would complain about having to enter a password," he said. "In the near future, they're going to embrace a deeper level of authentication, including two-factor authentication, to make donations or to access information."