By Caitie Deranek Stewart, board member, YNPNIndy and YNPN National
[content_box box_type="normal"]
Conference special
For Not-for-profit News' readers, YNPNIndy and YNPN National invite you to join us at the conference. Register with the code (CApromo18) to receive a $35 registration discount.
[/content_box]
The nonprofit sector in Indy faces some pretty monumental challenges: homelessness is on the rise, the opioid epidemic is hitting our community hard and the school violence seen in other places is now happening in our own backyard.
As professionals passionate about creating safe, healthy communities for our clients, our neighbors and ourselves, it's easy to be disheartened or to want to keep our heads down.
At the Young Nonprofit Professionals Network (YNPN) — we know you are working tirelessly every day to create a more just and equitable world, putting in long hours and then volunteering in your free time. You're driven and ambitious. You aren't just talking about making a better tomorrow — you're working every day to shape the world we all live in.
But do you feel like you need a shot in the arm? Something to inspire and motivate you to keep going?
Two years ago, I was lucky enough to attend YNPN's 2016 National Conference and experience the potential benefits of the conference.
Amassing the top nonprofit talent from across the country in one room allowed me to see that this was going to be a different experience from any other conference I had ever attended. This was my shot in the arm. Looking around the room, I felt excitement circulating through the air. People from across the country were ENGAGED—sharing tips, tricks, and experiences on our space. Community was created in a flash.
More importantly, a kinetic energy — the kind needed to change the nonprofit sector — was being transferred before my eyes. Even while discussing difficult subjects like inequality and how to make careers in the nonprofit sector fulfilling and sustainable, attendees were building connections. Between learning concrete skills they could apply right away, young people with a passion to change the world were being inspired to lead.
And now you have the opportunity to get a similar energizing experience. This summer, YNPNIndy is leading efforts to bring this incredible experience to Indianapolis. Our theme this year is Change in Action: Equity and Advocacy for Self, Sector, and Society.
There has never been a more paramount time for young nonprofit professionals to be equipped to take action on behalf of themselves and others in the workplace and help to make ALL SPACES fair and diverse. In Indianapolis and across the country, examples of the impact of inequality are rampant. Building awareness and skills to make this change possible is essential to making the world a better place, and this conference can make that possible.
For that reason, it's important that you attend, to get exposure to new ideas and tools that will help you be your own best advocate, as well as continue advocating for marginalized communities and (most important) impact the systems you influence with REAL CHANGE.
Here's a glimpse of the inspiration we have planned and you won't have to travel (For the full schedule go to: http://conference.ynpn.org/schedule). You'll hear from incredible speakers nationally and from across Central Indiana including:
For Not-for-profit News' readers, YNPNIndy and YNPN National invites you to join us at the conference and register with the code (CApromo18) to receive a $35 registration discount. It's time to take unified action to make our world better. Attending #ynpn18 is the first step.
Sign up today at conference.ynpn.org! Also, follow us on all social media @YNPNIndy for updates leading up to the conference.
---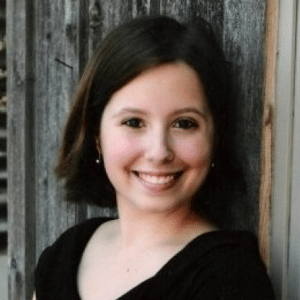 Editor's note: this guest article was written by Caitie Deranek Stewart. She is the associate director of development at the IU School of Medicine. Prior to joining the IU School of Medicine in the fall of 2014, Deranek Stewart was the donor relations specialist at the IU Lilly Family School of Philanthropy. She is an active volunteer with a number of initiatives and joined the board of the YNPNindy chapter and the YNPN National Board in 2015.