by Shari Finnell, editor/writer, Not for Profit News
The profile of students who attend Martin University is anything but traditional. The average age is 38, and more than half are Millennials. Many are juggling low-wage, part-time jobs and parenting responsibilities as heads of household. And it's not unusual for them to be carrying student debt after transferring from other colleges, according to Ezell Marrs, vice president for enrollment management for the Near Eastside Indianapolis educational institution.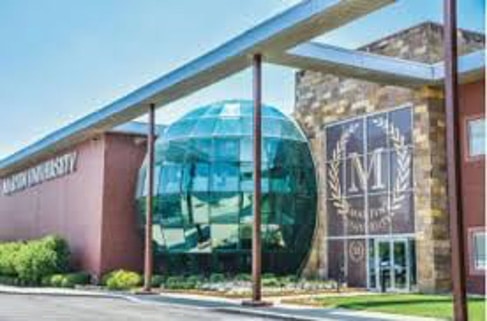 Those unique circumstances led Martin University to introduce a work college model that has been primarily limited to rural and small-town communities until recent years. Under the work college model, students pursue their degree while making a commitment to work and provide service for the university or university partners.
Martin WORKS, the urban work college established with the assistance of a $1 million Lilly Endowment grant, improves students' odds of better post-graduation outcomes since they will be paired with companies that provide relevant work experience. "They are not paying tuition as part of this program — and they are getting paid a competitive wage with top-tier corporate employers, in some cases, Fortune 500 companies," Marrs said. "They will engage in learning and work-related experience that will set them up for full-time employment in more profitable careers."
In some historic work college models, everyone who works at the campus is a student with the exception of faculty, Marrs said. Over the decades, many have evolved to meet new career demands. Warren Wilson College in Asheville, N.C., for example, was founded in 1894 as the Asheville Farm School to give underserved and, in some cases, previously uneducated young people, more solid job prospects through a low-cost education. In 1967, it became a four-year liberal arts college. Today, Warren Wilson College, which has been touted as a "best buy" by Fiske Guide to Colleges, continues its focus on "learning by doing" through a work program and community engagement.
"The work college model has been around for some time, but It's a fairly new concept for an urban setting," Marrs said. "Paul Quinn College in Dallas pioneered the urban work college. We are now pioneering an urban work college for post-traditional students."

Martin Works, which will accept its first students in the fall of 2021, is centered around three pillars to ensure that its students succeed — academics, relevant employment with corporate partners, and community service, with a focus on serving its surrounding neighborhood in the 46218 zip code, Marrs said.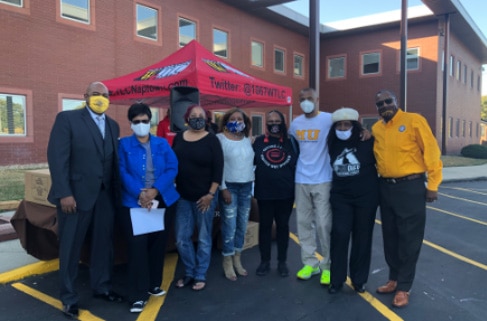 The program also requires that participants first engage in a summer training session to ensure they are prepared to work in corporate settings, Marrs said. "The Martin WORKS Academy, the preparatory piece that proceeds enrollment, will help students learn the skills and foundational courses that will go into their jobs. When we send a student off to a Fortune 500 company, we will ensure they have basic employability skills, including communication skills and other soft skills."
The work college model addresses some of the inequities inherent in some traditional internship programs in which students are not paid or underpaid to gain experience in their preferred careers, Marrs said. Historically, that has been a challenging prospect for students who can't afford to forego a steady paycheck. "I know of a student from Ball State who was working in media and not getting paid," Marrs said. "His situation allows him to be agreeable to that because he needs the experience. Our students have more responsibilities and need both experience and compensation."
Another component of the program is designed to equip the students for home ownership through affordable housing provided by community partners that specialize in housing, Marrs said.
Martin Works will ultimately give a student the ability to graduate with better job prospects, and the foundation for a stable life — critical steps to addressing racial and social inequities in the community, Marrs said.
"They will walk across the stage with a resume with relevant work experience, a diploma and a job — and very little or no school loan debt," he said.
Prospective students interested in the program can apply by visiting Martin University's site.