By Abby Rolland, former communications project manager, Lilly Family School of Philanthropy
As states slowly resume operations and the U.S. tries to return to normalcy in the wake of a devastating health and economic crisis, nonprofits continue to serve on the frontlines.
To learn what is happening on the frontlines, Lilly Family School of Philanthropy reached out to alumni working in nine charitable subsectors. Classified by the National Taxonomy of Exempt Entities (NTEE) Code: religion, health, education, human services, public society benefit, international affairs, foundations, animals and the environment, and arts, culture and the humanities, these graduates provided insight about how their organizations responded to COVID-19 and what they are learning.
Insights
In the religion subsector, Winterbourne Harrison-Jones serves as a senior pastor at Witherspoon Presbyterian Church on the city's westside. He explained that the old models of worship have been challenged, and the church has had to find new ways to connect, show care and form community.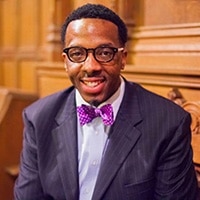 "We've had to create virtual spaces for spiritual development and social engagement. The coronavirus has challenged many congregations to think quickly and creatively to stay true to teachings of the church, while also navigating a new environment."
Harrison-Jones shared videos of services, messages, and music on the church's Facebook page in order to connect with church attendees.
In the education field, Richard Trollinger works as a senior philanthropy advisor to Centre College in Danville, Ky. In March, the college created a relief fund for students needing immediate assistance during the spring semester. Now, it's shifting its focus to discuss the ongoing needs for students long-term.
Trollinger also serves as the coordinator of a group of 21 chief development officers at liberal arts colleges in the Southeast.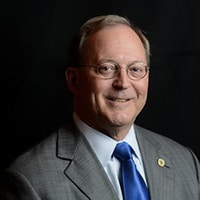 "We have had Zoom meetings to discuss when and how to reboot our overall fundraising programs, especially major gifts. We want to examine all angles in major gift fundraising and learn from each other before moving forward."
The subsector public society benefit includes organizations such as United Way. Lisa Busse serves as the engagement senior manager at United Way of Central Indiana (UWCI), which rapidly developed a response to the virus crisis by working with other funders to launch the Central Indiana COVID-19 Community Economic Relief Fund. Busse leads a team that is not only raising funds for the needs in the community during the pandemic, but for UWCI's regular programming as well.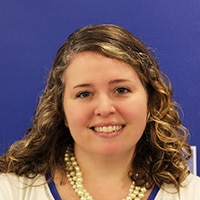 Those fundraisers meet with donors online, openly sharing the challenges of the global pandemic while also illustrating the need for United Way and the impact it has had for over 100 years. Combined with three prior rounds of grants made since March 24, C-CERF has granted $21.5 million to 186 organizations in Central Indiana that serve individuals and families affected directly and indirectly by the COVID-19 pandemic.
Working in human services arena at Gleaners Food Bank, Bethany Watson, director of grants and foundation relations, has seen the number of food-insecure Hoosiers rise dramatically as a result of COVID-19. In April, the nonprofit distributed more than twice the amount of food as it had in April 2019. Gleaners and other nonprofits that are focused on food insecurity have rapidly adapted their services to feed more hungry individuals.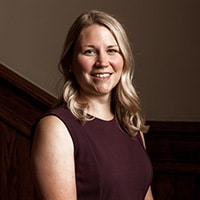 Watson said her degree in philanthropic studies has helped her navigate the challenges of a new environment, including writing grants and mananging relationships with funders to help Gleaners make a difference for those facing food insecurity and hunger.
At The Nature Conservancy (TNC), Erin Crowther serves as the donor relations manager. The environment- and animals-focused nonprofit has found new ways to creatively adapt to the new environment and engage with its constituents and the conservation community.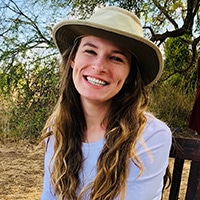 "We've developed 'TNC TV' episodes featuring different aspects of our mission, we held an online board meeting, and we celebrated the 50th Anniversary of Earth Day from all corners of the globe," Crowther said. "We recognize the comfort our natural world can bring to those who engage with it."
International affairs organizations based in the U.S. have implemented innovative fundraising campaigns, participated in global giving days, and developed their own emergency responses to COVID-19, according to Lilly Family School of Philanthropy visiting research associate Kinga Horvath, a Fulbright Scholar from Hungary.
"Pooled funds and collaboratives have also become an innovative vehicle to leverage donors' resources and common interests in order to tackle global societal challenges, locally and globally," she explained.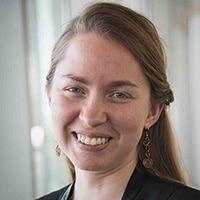 Horvath and the rest of the Lilly Family School of Philanthropy research team have worked on collecting data about giving and COVID-19 from around the U.S. and the world in order to assess its national and international impact.
Some foundations, such as Ball Brothers Foundation (BBF) in Muncie, have developed a rapid grant program that is designed to pay out small grants quickly, according to BBF president and COO Jud Fisher. The program assists with immediate needs, and allows BBF to respond quickly without changing many of their systems. In addition, Fisher noted that the foundation is also continuing its general grantmaking cycle.
Michelle Turchan of Riley Children's Foundation urged nonprofits to be nimble and to ask constituents, volunteers, and donors how they are impacted by the crisis and can best be served.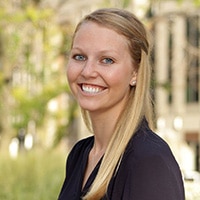 "We've developed a relief fund that allows the hospital to serve the specific needs of families impacted by this health crisis," said Turchan, regional gift officer. "We know that many of our constituents are in a particularly heightened state of stress, and we want to be sure that we are continually able to best serve them."
Arts, culture, and humanities organizations face a tough road ahead.
"During previous disasters, sharing space and taking solace in the healing power of the arts has allowed us to grieve together and heal together," explained Tania Castroverde Moskalenko, executive director of the Miami City Ballet.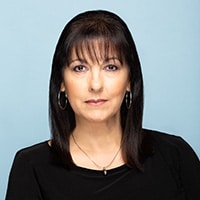 "The nature of this pandemic hasn't allowed us to do that. The current situation has forced many of us to pivot to virtual presentations via digital platforms and social media channels," she said. "Most of us are planning, creating, and producing content in order to stay connected to our audiences. We are determined to continue impacting lives through our work."
Lessons
What are some of the takeaways that nonprofit practitioners can learn from peers in the philanthropic sector?
Use a virtual learning/community environment to your advantage. Discover new ways to connect with stakeholders and those passionate about your mission. How can you use online platforms to connect in virtual ways that you weren't able to or hadn't tried before?

Be creative in communicating and engaging with your donors. Host regular Zoom meetings. Invite donors on tours of your organization, implementing your community's recommendations for social distancing. Share stories about recipients or beneficiaries of your organization. Find ways to continually engage with your donors.

Identify ways to regularly meet with your board. Although the virus has altered programs and schedules, it's important to keep in touch with your board to discuss the ever-changing situation. Keep them involved and engaged, and use their expertise and connections to continue to demonstrate your nonprofit's case and mission.

Collaborate with others. Search for opportunities to collaborate with other nonprofits, and with businesses and government entities. Much can be accomplished if individuals and organizations work together to better serve their communities.

Listen and respond accordingly. If you're a public charity, listen to your beneficiaries and the community to see where your mission matches need. Be open and nimble to adjusting plans if you find that your constituents need something different from you. If you are part of a foundation, listen to your grantees and find ways to be flexible in order to quickly respond to community needs. In addition, deliver on your previously-made awarded grants in order to help nonprofits as much as possible during this time.
---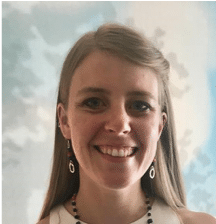 Since June 2020, Abby Rolland has served as a fellow at The Patterson Foundation in Sarasota, Fla. She holds a master's degree in philanthropic studies from the Indiana University Lilly Family School of Philanthropy and an undergraduate degree from Gettysburg College.
Through a collaboration with the Indiana University Lilly Family School of Philanthropy, The Patterson Foundation created the Fellows Program. Through this effort, the foundation aspires to create a network of future leaders aligned in its innovative approach to philanthropy.