By David P. King, Ph.D., Karen Lake Buttrey Director, Lake Institute on Faith & Giving |

Today's nonprofits are exploring ways that innovative, cutting-edge ideas can help them address pervasive societal issues, in order to expand their reach for maximum effectiveness and impact.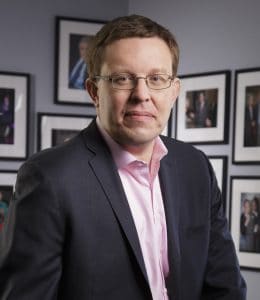 Want to understand how your organization can leverage innovative programming, technology and changing power dynamics to make a greater difference?
Timms, the 2015 Lake Distinguished Visitor at Lake Institute on Faith & Giving, will discuss these ideas and more in a free public conversation to be held on Oct. 15 at 11:00 a.m. at Christian Theological Seminary (1000 W. 42nd St.). The event is co-sponsored by Lake Institute on Faith & Giving and CTS.
Henry Timms, executive director of New York City's famed 92nd Street Y (92Y), is at the forefront of this movement. Under his leadership, 92Y is re-imagining the role of the traditional community center, using both innovative programming and technology.
Timms is helping bring the movement to scale, teaching other nonprofits to think differently about the means by which they advance the greater social good. In 2012, he founded #GivingTuesday, which engages more than 10,000 partners in an annual, global day of giving.
He also co-founded the annual Social Good Summit, which pioneered a new, inclusive summit model that opened up critical discussions to a much wider audience and led to concurrent gatherings around the world. As an extension of the Social Good Summit, Timms and a team developed a MOOC (massive open online course) called "How to Change the World," in which 51,000 participated in its first year
With Jeremy Heimans, co-founder and CEO of Purpose.com, a social business that builds movements, Timms is also changing the way individuals and leaders across all three sectors think about the concept of power. In a Harvard Business Review article, "Understanding 'New Power,'" they wrote: "Power isn't what it used to be. Goliaths are being toppled by Davids, from the networked drivers of Uber to the crowdfunded creatives of Kickstarter. But the dynamics are confusing, especially to managers in traditionally powerful institutions. … Understanding how the nature of power is really shifting — who has it, how it is distributed, and where it is heading — will be a defining challenge."
Timms and Heimans conclude the article by calling on the innovators of "new power" to address the social good.
"We need new power leaders to make a grand entrance into civil society," they wrote. "Those capable of channeling the power of the crowd must turn their energies to something more fundamental: redesigning society's systems and structures to meaningfully include and empower more people. The greatest test for the conductors of new power will be their willingness to engage with the challenges of the least powerful."
---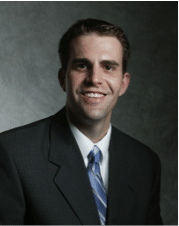 David P. King is director of the Lake Institute on Faith and Giving and assistant professor of Philanthropic Studies at the Indiana University Lilly Family School of Philanthropy. Previously, he was assistant professor of Christian History at Memphis Theological Seminary and earned his Ph.D. from Emory University. His recent research focuses on the rise of evangelical relief and development NGOs, religious humanitarianism and religion's engagement with international affairs.