By Jan Breiner Frazer, managing member, Planningplus, LLC
In this country, we have experienced a number of events during the last two decades that resulted in immediate impact on business and industry, beginning with 9/11, followed by the 2008 recession and the far-reaching Affordable Care Act.
But in those cases, we could somewhat foresee the horizon and plan accordingly – we had end goals in sight. But in this world of the global pandemic with various levels of quarantine, shifting guidelines and re-opening dates, and bombardment of news (often conflicting), we are not sure we can even plan on next month.
While strategic planning is still valid, it is not as we've always known it. Planning Plus' expertise has long been in designing and facilitating strategic planning, generally for three-year periods. However, we are revising our methodology during this extraordinary time to remain flexible and adaptable.
As we enter the post-COVID office environment, we are shifting to assist our clients with 18-month micro-planning cycles accompanied by some of the following critical recommendations:
Break down the mission into priorities. One of the challenges in planning with nonprofit agencies is that, by their very nature, they want to help everyone within their sphere with multiple programs, multiple stakeholders, and the requisite multiple funding streams. We are encouraging our clients to focus on the top three priorities as dictated by their mission statements – and then prioritize those. Get very, very clear on what you do and for whom, with a sharper focus on funding options.
Build accountability checks into the plan. We need to keep as little as possible from slipping through the cracks, and following through on initiatives and meeting time deadlines is more critical than ever, particularly as funding sources are still fluid.
Place more emphasis on searching out alliances and partnerships. After the dust settles, if it ever does, there will most likely be fewer nonprofits standing, and those that survive must work closer together.
Build in scenario planning. While the global pandemic took many of us by surprise, there are possible scenarios we can begin discussing, particularly when facing funding reductions. Think through what could yet change and begin to create responses. For every goal or initiative, create a Plan A, Plan B and then Plan C along the lines of "if/then."
Establish a cash reserve, even it that would mean scaling back on services and/or programs. It doesn't help your stakeholders if you can't weather any future storms and go out of business.
Tighten relationships with your board. This is the time when board members can no longer passively attend board and committee meetings. As staff has been trimmed, identify the skill sets the board can contribute to administrative and operational decision-making to make up for fewer staff members. We are certainly not condoning moving from a governance to a management role but boards need to increase help where they can.
Most importantly, build in and utilize formal channels to ensure consistent communication with internal teams and external stakeholders – particularly donors. While communication may appear to an operational rather than strategic initiative, everyone is trying to make sense of what has happened, how it affected them, and what may come. Staying close to those who make the organization successful is imperative.
If your head is spinning on how to move forward, we can help structure a focused, effective, and realistic plan to continue to move forward in a world of uncertainly and unknowns.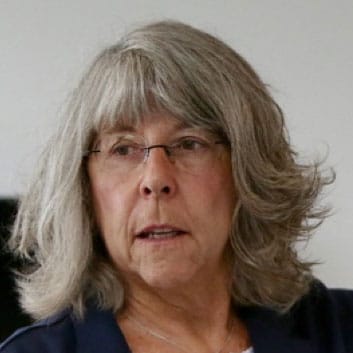 Jan Breiner Frazier, managing member of Planning Plus, has been a consulting professional since 1987. She has designed and facilitated strategic, annual, and operational planning sessions for a multitude of organizations, often bringing together diverse philosophies, opinions, and perspectives to help groups collectively meet stated objectives. Often, her planning projects have resulted in assisting with organizational design and process improvement initiatives. Her work with nonprofit boards and associations has ranged from strategic planning, board development and committee structure to identifying organizational competencies. She can be reached at
jfrazier@planningplusllc.com.
Please contact us to discuss how we can help you.