By Jeremy York, HR field representative, The Synergy Companies |
Human resource strategy, also referred to as people strategy, is just as important as an organization's financial, operational, and business development strategies, because a company needs people to achieve its business goals.
Human resources are an integral part of any business, but many times it is one function that falls by the wayside The problem in addressing an organization's human resource needs often lies in the lack of time, resources or expertise within a company. Many organizations do not have the resources to dedicate a staff member to the HR function, and require employees to assume the tasks. As an add-on, that limits time that can be spent focusing on HR.
Luckily there is a solution — HR outsourcing. HR outsourcing can provide the human resources support and expertise that organizations need to help drive business.
According to the Society for Human Resource Management (SHRM), companies outsource HR in order:
to save money — realizing cost savings through efficiency
to focus on strategy — aligning people with mission, vision, values,
to improve compliance — reducing risks through expertise; and
because there is no in-house HR experience — acquiring an expert to lead the way.
HR outsourcing can also help organizations improve accuracy, increasing quality by lessening workloads and by gaining technology advances that they may not have otherwise been able to afford. All can help the organization drive a better bottom line
The most common outsourced HR functions identified by SHRM include both transactional and strategic tasks such as payroll administration, employee benefit administration, training and development and 401K administrations. These are all tasks that can be time consuming and can require advanced skill to ensure compliance with federal, state and local laws. Many organizations find that outsourcing transactional tasks allows staff to focus on more value-added work that links directly to business goals and objectives while outsourcing strategic tasks allows them to acquire the appropriate expertise to execute HR projects successfully.
Options for HR outsourcing
Several options exist for HR outsourcing, but two of the most common are Professional Employer Organizations (PEO) and HR Consultants. PEOs generally manage all components related to employment and HR (payroll, benefits, tax liability, workers compensation, employee relations, compliance, training/development, etc.) and become the administrative employer or employer of record for employees. PEOs are able to leverage buying power to offer a range of HR services, resources, and employee benefits that small employers may not have the financial capabilities to access. This allows employers to spend more time developing and growing the business without the cumbersome task of managing all of the details of the employment relationship.
HR consultants, on the other hand, take a more "a-la-carte" approach in providing their services. They work with businesses of all sizes and projects of all scopes, both tactical and strategic. Typically HR consultants assist with strategically integrating effective HR processes, programs and practices into daily business operations and usually leave management of HR responsibilities to the client. HR consultants function as a vendor or independent contractor and typically per project or "ad hoc" basis.
Selecting an HR outsourcing option
Determining whether you should select a PEO versus a HR consultant doesn't have to be a difficult task. Honestly, it's about what is the right fit for your organization. In order to understand what makes the most sense for your business, you'll want to first conduct a needs analysis asking such questions as:
What are you attempting to gain/achieve by outsourcing the HR function?
What does the business need to be more efficient in people management and reduce overall HR administration costs?
Are you spending too much time on administrative work rather than high-level, business strategy?
Secondly, you will need to evaluate your current processes and resources understanding the answers to questions like:
Do you have HR processes, and if so do they align with best practices?
Do you have the in-house HR resources, but lack the expertise for certain projects/tasks?
Do you currently have the resources and time to devote to people processes and strategy?
And finally, after reflecting on internal capabilities you will need to determine what work to outsource. Ask yourself:
Do you want to outsource all large administrative tasks such as payroll, benefits, workers compensation, 401k, etc.?
Is the need to outsource projects on an as needed basis — smaller tasks such as recruitment/ selection, background/reference checks, employee training, compensation reviews etc.?
Going through the process above will assist you in determining what option is right for your business so that you can get the right kind of HR partnership to support goals and objectives.
Because the HR function is fundamental to align your people to your processes, you will want to pay special attention not overlook its impact on the bottom line. Inefficient and ineffective people processes, inexperienced people in skilled roles and noncompliance with legal requirements all have a cost. By ensuring you have a strong HR function in place you can help minimize those costs while simultaneously investing in the business.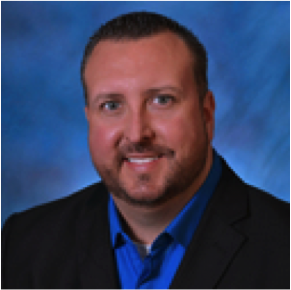 Jeremy York, SPHR, SHRM-SCP, is a Human Resources field representative for Synergy PEO Services. He provides strategic and generalist HR support to local nonprofit organization leaders and their staffs. Jeremy has over 15 years of human resources experience working as a consultant, director of human resources, and generalist, in the insurance, healthcare, nonprofit, PEO, and other industries. Jeremy has a bachelor's degree from Purdue University in Organizational Leadership and Supervision and a master's degree from Indiana Wesleyan University in Management. He is the current director of certification for the Indiana State Council of the Society for Human Resource Management (SHRM) and serves on the IndySHRM board of directors as the past president.