Four local nonprofits share their strategies for staying on mission — in spite of unprecedented challenges

by Shari Finnell, editor, Not-for-Profit News
With Indiana approaching its ninth month of a deadly pandemic and another surge in cases, local nonprofit organizations are continuing to explore what it means to adapt. While many have implemented major changes, including virtual programming, facility modifications and alternative staffing, some are poised to evolve even further to accommodate a greater post-pandemic demand for services — both virtual and in-house.
As three local nonprofit leaders recently shared, nonprofits may need to continue to evolve for the foreseeable future as COVID-19 permanently reshapes how organizations operate.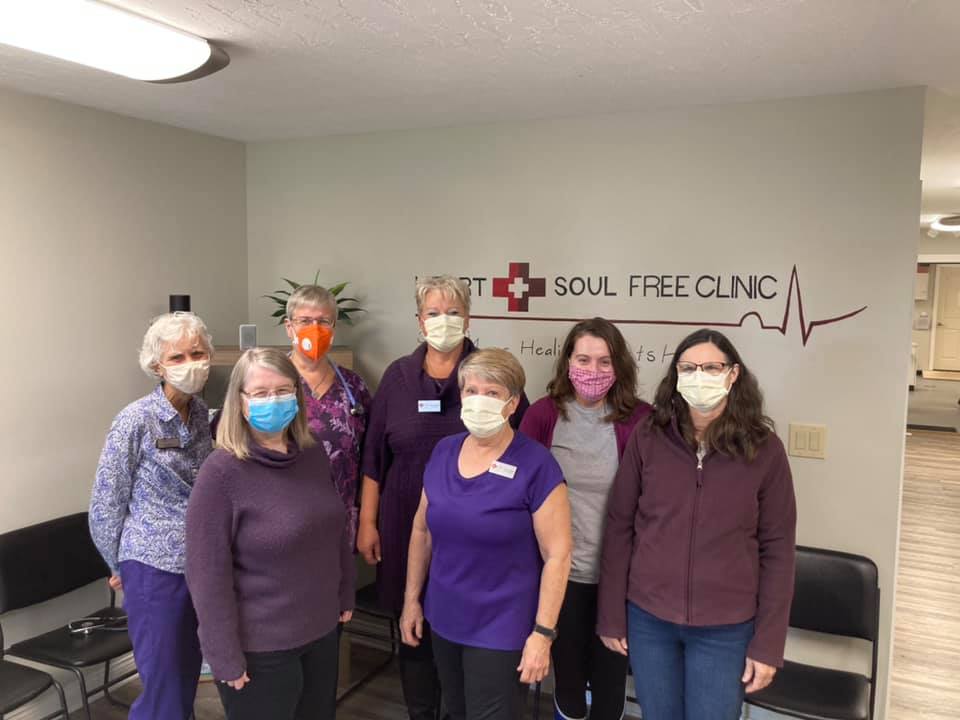 Medical clinic adapts as more people lose jobs, insurance
Heart and Soul Free Clinic, a nonprofit that provides healthcare to the underserved, never considered shutting its doors as a viable option when COVID-19 reached Indiana in March 2020. The team was concerned that the population they served would be left without alternatives than emergency care.
"Our biggest concern was the need to stay open," recalled Lisa Kreag, executive director of the clinic, which is based in Westfield, Ind.. "A lot of the people we see are marginalized, low-income individuals. If our patients aren't able to get to the doctor here, they don't have other outlets. And we didn't think ER was the greatest option because of the potential of exposure. We didn't understand much about the virus at that time."
The pandemic's ultimate impact has yet to be seen, according to Kreag. With more and more people losing their jobs and, as a consequence, their health insurance, the clinic is now serving an increasing number of people. "We;re getting a lot of new patients and our costs are definitely increasing," said Kreag, noting that the costs for lab work and prescriptions, which are covered by the clinic, are steadily increasing.
Another challenge was ensuring that the clinic had adequate numbers of volunteers to support its mission. Before the pandemic, a significant number of the clinic's volunteers were retirees — an age group that already had been identified at high risk for developing severe COVID-19 complications.
However, replenishing the clinic's volunteer pool did not turn out to be as difficult as anticipated, Kreag said. With many employees and college students facing job furloughs, reduced work hours and suspension of classes, many signed up to help volunteer. The clinic also welcomed new volunteers who signed up after reading about opportunities in the Wellbeing Coalition of Westfield.
To ensure that it delivered medical services in a safe environment, the clinic temporarily eliminated walk-in services. "We wanted to control who was coming in and who was coming out," Kreag said. "We don't want people to walk right into the office." And, as with most offices, Heart and Soul follows Centers for Disease Control guidelines by taking the temperatures of anyone entering the office and asking them to answer a list of questions to determine if they have COVID-19 symptoms.
While current needs are being met, Kreag also anticipates continued adjustments for the clinic as an increasing number of people experience job losses. Currently, Kreag said, the clinic has been fortunate because those increased costs have been covered by grants.
To accommodate future demands, plans to expand by adding hours, Kreag said. Currently, the clinic has limited hours on Mondays, Wednesdays and Fridays. "We're flexible and small enough to quickly make changes by expanding hours — not facility space," she said.
Nonprofit unexpectedly expands to a statewide model
Since 1987, the Indiana Youth Group (IYG), has been focused on meeting the needs of LGBTQ youth — many of whom had been kicked out of their homes, struggled with depression and suicidal thoughts, and experienced hunger and homelessness.
And IYG's headquarters, just south of 38th and Meridian streets in Indianapolis, had been a haven for LGBTQ youth who needed access to a hot meal, laundry facilities, computers and other support services. On any given night, up to 75 youth between the ages of 12 and 20 would visit the four-story building, which includes a commercial kitchen, art space, classrooms, computer rooms, a music room, management offices and hangout spaces, said Chris Paulsen, CEO of IYG.
That all changed in March 2020 as the pandemic upended life for Hoosiers. IYG quickly adapted, implementing a plan to ensure the safety of its volunteers and employees while ensuring that it was delivering on its mission to serve homeless or low-income LGBTQ youth — who were disproportionately impacted by the pandemic, Paulsen recalled.
On March 9, the IYG team decided to limit the number of volunteers allowed in the building, and restricted hours. "A lot of our volunteers are older. We just handled it with staff coming in three days a week," Paulsen said. "By March 12, we went down to basic needs and stopped all in-person services."
Instead of serving hot meals internally, the team started passing out hot pre-packaged food so that the youth they served could pick up meals. Youth also were allowed to use laundry facilities.
By March 27, the team had further pivoted, offering 19 different programs 36 times a month virtually. Because of the virtual nature of their offerings, IYG started attracting more youth from throughout the state. "We have picked up 127 new youth since the pandemic started," Paulsen said.
IYG also noticed a troubling trend of homelessness and food insecurity increasing among LGBTQ youth. "The food insecurity has definitely grown since the beginning of the pandemic," Paulsen said. "A lot of our youth have lost employment because they worked in restaurants or other public-facing jobs."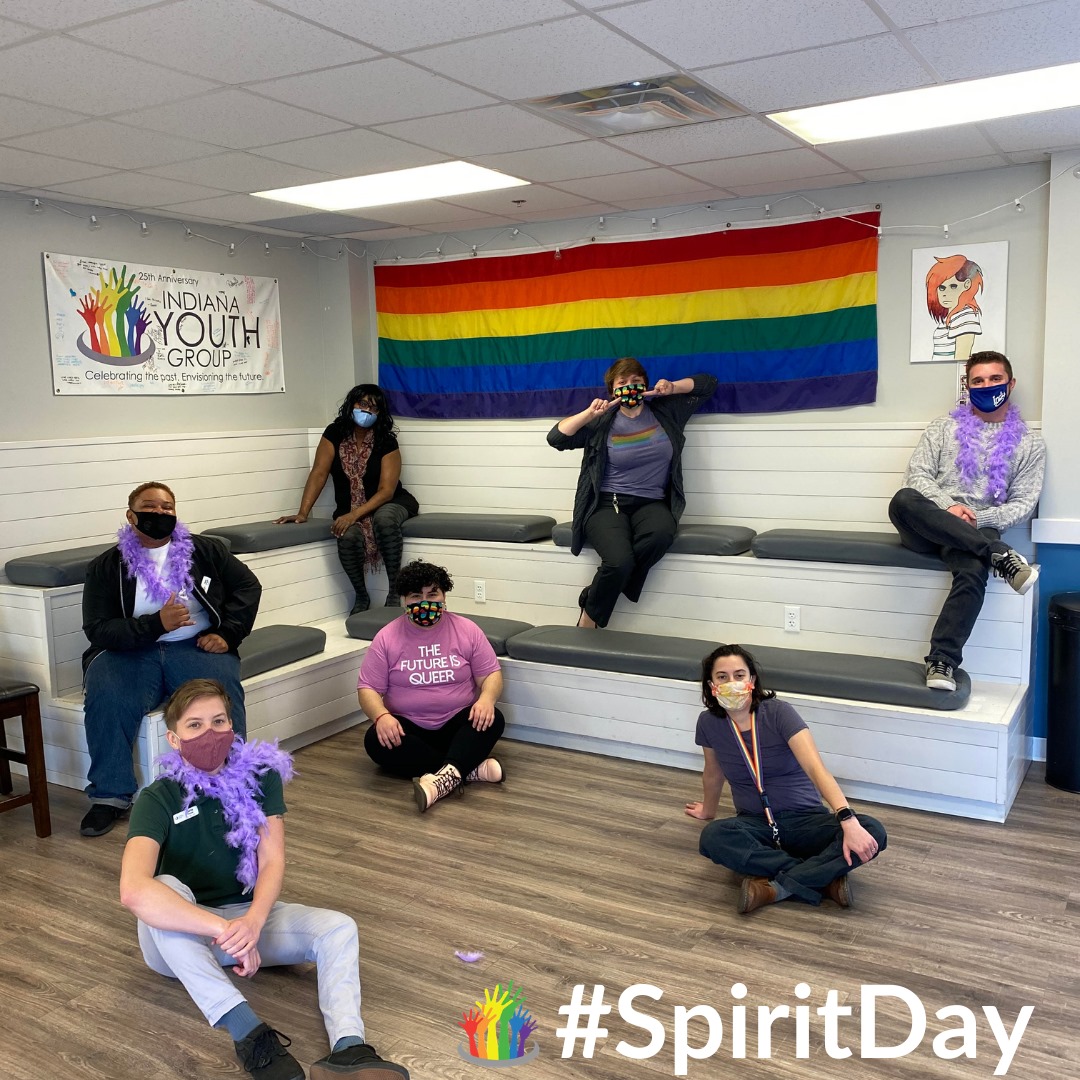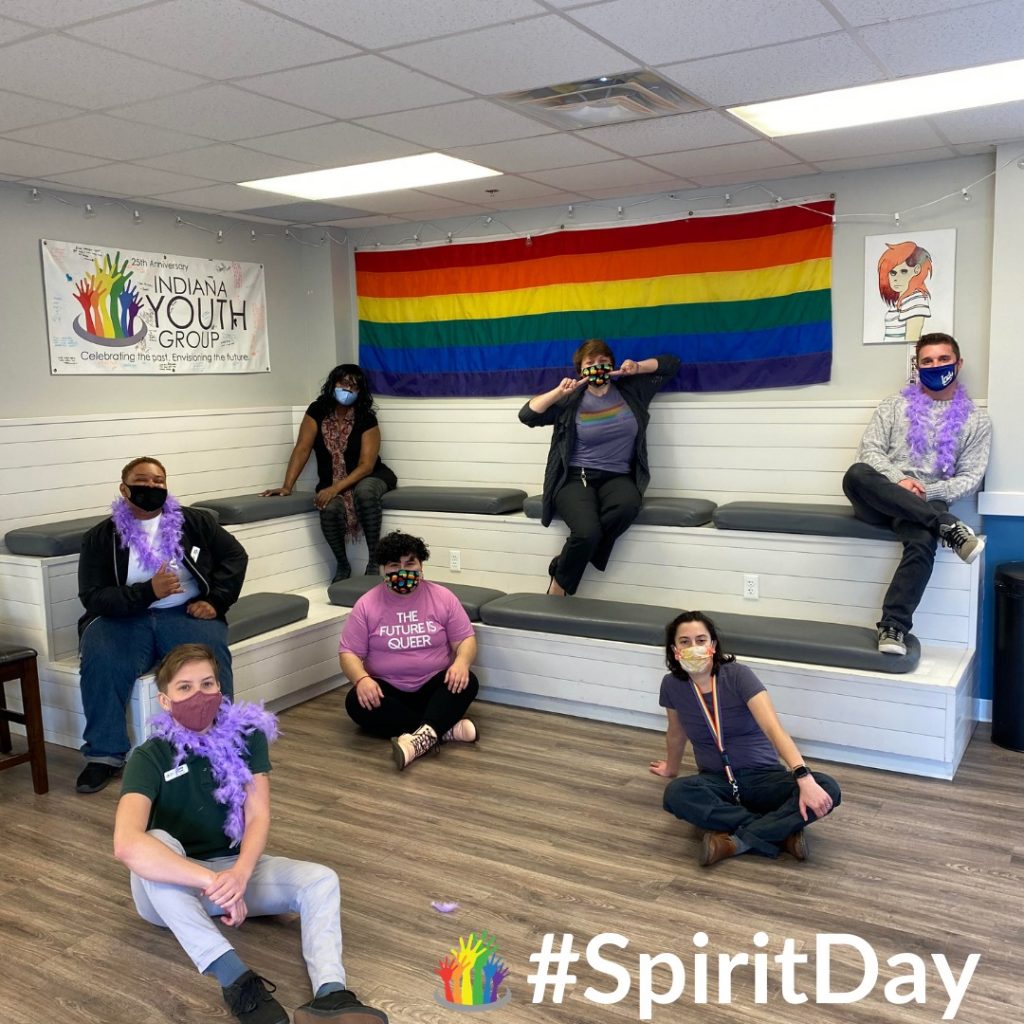 Paulsen said homeless shelters generally are not safe for LGBTQ youth. "They avoid the shelters. Some of them couch surf, some trade sex for shelter and some are on the streets," she said.
In spite of those increasing demands, the IYG building has remained nearly empty for more than six months. "No one has been hanging out in it," Pauslen said. "It's frustrating that we haven't been able to use it."
However, Paulsen and the IYG team are already making plans to further expand as a result of the pandemic — both virtually and in-house once pandemic restrictions are lifted. With an increasing number of LGBTQ youth engaging with IYG from across the state, the organization is prepared to continue its focus on delivering virtual services.
IYG has invested in new zoom rooms, laptops so that the team can integrate IYG's in-person services with those engaging virtually. "We want all youth to have the same experience," Paulsen said. "We applied for a grant to support the expenses. If it doesn't come through, we'll raise the money. We have 127 more youth we can't walk away from."
Nonprofit seeks ways to highlight its mission in pandemic times
As a nonprofit that focuses on helping women grow professionally, Passing the Torch for Women has expanded to a national model that relies on an extensive network of women mentoring other women.
From a logistical standpoint, pandemic restrictions did little to impact that model since most connections could continue virtually — with volunteers providing mentoring, said Deb Hallberg, CEO of Pass the Torch for Women Foundation.
Although their staff members decided not to renew their office leases at Industrious, a co-working office complex on Massachusetts Avenue in downtown Indianapolis, they quickly shifted to meeting virtually from their homes. "We gave up our office spaces to streamline our budget, Hallberg said. "I think we are as effective as can be. We present an awesome program that was already virtual with many of our students, who are all over the United States. We're taking it up a notch higher to create all-virtual programs so that everyone is available to participate."
In the wake of the pandemic, Passing the Torch for Women created a needs-based fund to help students pay for groceries, utilities, rent and other bills. Many of its students have been furloughed or displaced from jobs, or have had challenges with maintaining their focus on their studies and work because of lack of childcare. "Women tend to have to do it all," Hallberg said. "Now, as a result of COVID, we've lost even more ground."
The main challenges presented by major events in 2020 — COVID-19 and social injustice protests — were primarily around messaging as a nonprofit, Hallberg said.
Many nonprofits that did not neatly fall into specific categories directly related to issues such as hunger relief or anti-racism could find it difficult to attract funding in the current climate, Hallberg said. "We were reluctant to make a huge push to ask donors to give more because we knew everyone was going through the experience of downsizing and facing a lot of challenges," she said. "We felt that it wasn't appropriate so we streamlined our budget for as long as we could."
While Passing the Torch for Women helps many minority women, the mission is not directly tied to social justice issues, which further complicates messaging, Hallberg said. "We help marginalized, non-traditional adult female students by helping them earn a wage above the poverty line," she said. "We provide mentoring, networking and professional development. We are giving women hope, 30 percent of whom are single moms, 80 percent are on government assistance and about 80 percent are black and brown.
"We have our hand out to say, 'If you will take my hand, I will share my wisdom and knowledge with you and help you cross that next finish line, and the next, and the next … whatever you set out in front of you as your goal," Hallberg said.
In spite of that focus, Hallberg said, Passing the Torch for Women's mission is not directly tied to a demographic. "The focus (from many funding organizations) has been on helping those with a specific mission focused on minorities. It has prohibited us from getting some funding. We need to do a better job of telling our story."
Hallberg remains hopeful that Passing the Torch for Women will continue its mission. "I know six months from now, and beyond, we're still going to be here. We're going to be OK," she said.