By Angela White, senior consultant and CEO, Johnson Grossnickle and Associates
Major gift donors are crucial for the ongoing sustainability of your nonprofit's mission. In fact, high net-worth donors often provide as much as 94 percent of the funds for nonprofit campaign initiatives. So, it is important that we understand their giving patterns, preferences and motivations.
The 2016 U.S. Trust® Study of High Net Worth Philanthropy released this week provides nonprofits with valuable insights on this important donor demographic. It is the sixth edition of the biennial study, researched by the Indiana University Lilly Family School of Philanthropy and U.S. Trust.
The report surveyed 1,435 U.S. households with a net worth of $1 million or more (excluding the value of their primary home) and/or an annual household income of $200,000 or more.
On Dec. 7, I have planned a webinar with Una Osili, Director of Research at the Indiana University Lilly Family School of Philanthropy, and Claire Costello, Managing Director of the Philanthropic Solutions Group at U.S. Trust. We will review in depth the findings and discuss how nonprofits can use this data to structure their major gift fundraising program. Please register now to join us!
In the meantime, here are 10 of the key findings from the report:
High net-worth (HNW) Americans are exceedingly generous, with more than 91 percent of HNW households donating to charity in 2015, far surpassing the 59 percent of donors in the U.S. general population.
The average gift size of HNW households ($25,509) is 10 times greater than general population households average gift ($2,520).
The volunteer rate among the wealthy (50 percent) is double that of the general population (25 percent). This is an important figure, as the study found 84 percent of wealthy individuals donate to at least some of the organizations where they volunteer and volunteering HNW households gave 56 percent more than those who did not.
Most HNW households intend to continue to give at this generous level in the future (55 percent) or even increase their giving (28 percent) in the next three years. Just 3 percent of HNW households plan to decrease their giving in the next three years.
High net worth donors gave to an average of eight different charities and a variety of causes. "Basic Needs" were the charitable category supported most frequently, with 63 percent of HNW households having donating to those charities in 2015, followed by religious (49.6 percent) and health charities (40.2 percent).
Religious and basic needs organizations received the highest share of HNW charitable dollars in 2015. Religious organizations received 36 percent of overall dollars given, basic needs followed at 27.9 percent and education received 12.4 percent.
High net worth households were motived to give primarily because they believe in the mission of the organization (54.1 percent). Other top motivators were believing their gift can make a difference (44 percent) and personal satisfaction (39 percent). Only 18 percent of donors said they were motivated to give because they would receive a tax benefit.
HNW donors indicated they believe charitable giving (45 percent) and volunteering (31 percent) have the greatest potential for positive impact on society, far above voting for a political candidate (13 percent) or impact investing (3 percent).
More than half (54 percent) of the HNW donors indicated that they are concerned about the impact their donations may be having, and 78 percent indicated they don't follow up with charities to evaluate the impact of their donation.
High net-worth donors envision themselves making a charitable bequest, indicating that they expect to leave 12 percent of their wealth to charities – an important beacon of future planned giving opportunities for nonprofits.
---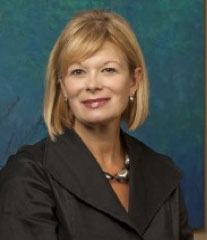 Angela E. White, CFRE, has been instrumental in JGA's success since 1996, when she joined the JGA team. In 2011, she became CEO of JGA, responsible for providing day-to-day leadership to the firm and guiding the JGA staff, while continuing to provide tailored consulting services directly to our clients. White has a high level of expertise in philanthropic consulting in healthcare, education, social services, arts, and faith-based organizations. She also has considerable depth in strategic planning and data analysis.