By Charitable Advisors
Since 2010, Goodwill has grown programs to help link services together for the people who connect to the agency. Two programs, Excel Centers and Nurse-Family Partnership, are gaining national attention.
EXCEL CENTERS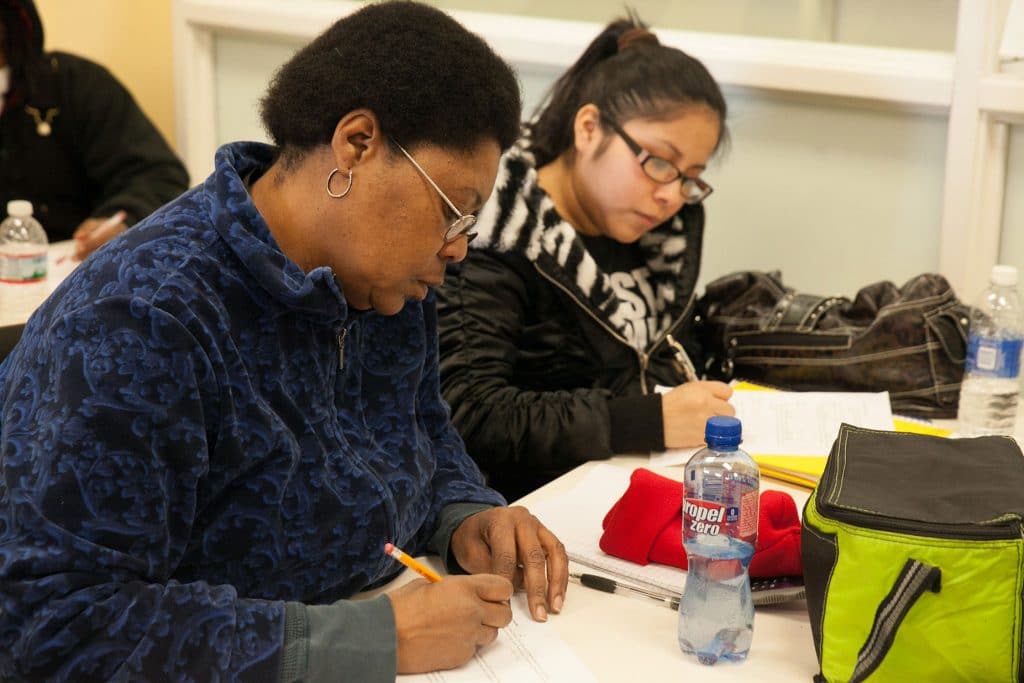 Goodwill's Excel Centers are public charter schools that provide young adults and adults the opportunity to earn a Core 40 high school diploma and begin post-secondary education. The first one, based at Goodwill's headquarters on the city's Westside, opened in 2010.
The Mayor of Indianapolis authorizes the Marion County schools and schools outside Indianapolis operate under charters granted by the Indiana Charter Schools Board.
The school is tuition-free, works with students from all economic and educational backgrounds and pays tuition costs for students to earn their certifications or to begin their undergraduate degrees at local colleges and higher-learning institutions. Besides achieving a high school diploma, students can enroll in industry-recognized certification training and dual-credit requirements. Partnering with WorkOne and Ivy Tech Community College, Excel also provides certification classes in the medical, online casino logistics and technology fields.
Students at Excel Centers have "coaches" who help address challenges like transportation, childcare, health and family situations – all circumstances that can hinder progress in school. The program focuses on coaching its students to help them obtain a degree and learn the skills they need to get a job after graduation. The school provides flexible class schedules, individualized instruction and on-site free childcare for the children of students.
Last year, nearly 3,000 students enrolled and 501 students graduated. The majority of the funding for the centers comes from the state. As a public school the funding is for each student, based on the actual student count.
In Central Indiana, there are 11 Excel Centers:
6 in Indianapolis (Michigan St., Madison Ave., 34th, Meadows Dr., Franklin Rd., Decatur Blvd.)
Anderson
Kokomo
Lafayette
Noblesville
Richmond
To learn more about Excel Centers, visit, http://www.excelcenter.org/
or watch
https://www.youtube.com/watch?v=zverA_xuBNc
NURSE-FAMILY PARTNERSHIP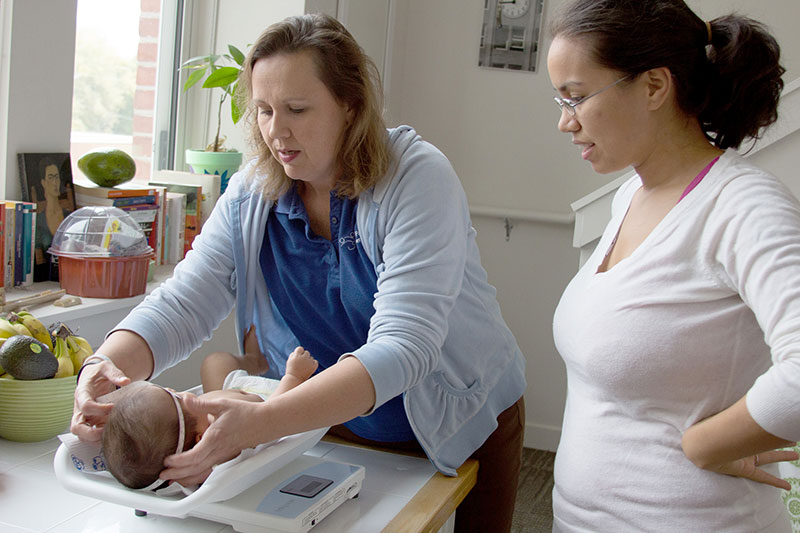 In 2011, Goodwill launched the state's first Nurse-Family Partnership. Supported by more than 37 years of research, this evidenced-based program addresses the health, development and well-being of low-income mothers and their families.
First-time moms in low-income homes are matched with registered nurses. Using ongoing home visits from registered nurses, these moms receive the care and support they need to have a healthy pregnancy, provide responsible and competent care for their children, and become more economically self-sufficient until the child is 2.
To qualify, a mother must be less than 28 weeks pregnant and be living below 200 percent of the federal poverty level.
Since Goodwill of Central Indiana and the Indiana State Department of Health launched the program to Indiana in 2011, it has served 600 families.
This year with additional support and connections to local Goodwill agencies, Goodwill Industries of Central Indiana announced the expansion of NFP to Lake, Madison, Delaware, Tippecanoe and White counties; and with support from private donors in Indianapolis, it will provide services to even more mothers living in high-risk zip codes. In the Lafayette area, the program is funded by IU Health.
To learn more about the program, visit
http://www.nursefamilypartnership.org/locations/Indiana
or watch
https://www.youtube.com/watch?v=Ol6cL0AgzrI