By Mike Bensi, advisor, FirstPerson |

Performance reviews feel as though they have been around since the beginning of time. No matter how many organizations say they are going to blow up performance reviews, they still remain. They are the things that wouldn't leave. They are inevitable and universal, just like those family and friends who can't or won't take a hint that it's time to go.
More feedback, more often is the future of the dreaded performance review. Meeting with your employees once or twice a year to assess their past, present and future is beginning to seem quite quaint. Some organizations, like Instacart, are moving to a hybrid system that bridges the old and the new. Others have decided to ditch the annual process entirely.
Performance reviews have come to be seen as more trouble than they're worth. Just ask Adobe, who nixed their annual review process earlier this year. Or startup Zugata, who aims to make that frustrating process less time-consuming and more productive.
How do you know it's time to say goodbye and eliminate your performance reviews? Here are four ways to tell it's time to let them go:
You're trying to justify pay. That is, you're just trying to defend the salary of your employees. Your process links pay to outcomes, so the performance conversation becomes a mechanism to be compliant. If employees did better than you expected, congrats; you can give them a pay raise!
You don't even mention the word employee development. Managers are too focused on ensuring outcomes were met. Focusing the process on outcomes sometimes achieves the desired results, but more often than not, it doesn't move the needle.[i]
You're trying to treat everyone the same. Treating everyone the same is not the same as treating everyone fairly. To treat people the same means you are fitting them into one system, rather than building a system to support the people. It means you walk your successful employees through the same process as your bottom performers. Compare this to a dinner at a nice steakhouse. You wouldn't expect the chef to cook everyone's steak medium, when one person likes it medium rare and another likes it well done.
You feel like this is something you have to do. Talking about the goals an employee should focus on and how they're doing towards meeting those goals shouldn't be something you have to do. This conversation should be something you want to do. As a leader, you want to be able to deliver feedback to your employees. You want to ensure they know the right things to prioritize and accomplish. Employees also want clarity in their role and to know the progress they are making toward those goals.
If not performance reviews, then what? Entrepreneurs such as Srinivas Krishnamurti of VMware or Philippe Van Nuijs from Jive Software, are pioneering software to evolve the performance review, promising to provide employees regular and varied feedback on their iPhones in a less intrusive and time-consuming manner.
Pinterest, which uses performance and engagement tool Reflektive, is in the midst of completely moving away from what they like to call "traditional reviews and performance ratings." The best thing for workers, argued Mike Joyner, the People Operations Manager at Pinterest, "is to get aligned on goals and ensure everyone is consistently getting feedback."
---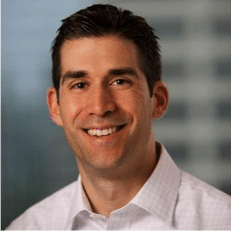 Mike Bensi, a FirstPerson advisor, works alongside nonprofits and small business owners to design strategic plans that enhance the employee experience. His goal is to align an organization's culture with human resources, benefits and wellness. He has an MBA from IU Kelley School of Business and more than 10 years in progressive human resources management, including serving as the BMV's HR director.
Unsure how to tell your process to take a hike? I suggest seeking an advisor to help you have that conversation so you can build a more meaningful conversation with your employees.