By Matt Jarzynski, vice president of human resources, Synergy
Employee turnover presents a complex challenge to any organization. The reasons behind it are vast and the consequences are significant. And when you're in the HR hot seat, it's your job to face the terminations, resignations and retirements before they risk affecting your company's productivity, morale and bottom line.
But if the rate at which people are leaving is on the rise, you're also faced with the challenge of overcoming high employee turnover.
Getting behind the stats
If you're like most companies, we're guessing you have a fairly straightforward ratio percentage that represents turnover. Average ratios vary wildly from industry to industry, but you should have a handle on what works best for you and your organization. The problem is, once that ratio gets uncomfortably high, a simple statistic isn't going to give you enough information to be able to resolve it.
The first step to overcoming high employee turnover is to understand why that turnover exists in the first place, and the only way to do that is by digging into the details. Behind that straightforward turnover ratio, can you determine what fractions represent different types of resignation or terminations? Is there a trend behind which department people are leaving from the most? Are people leaving for personal reasons like spousal relocation or family matters? Or are they quitting because they're burned out or suffering in a toxic work environment?
The answers to these questions depend upon asking people why they're leaving. From there, you can begin to determine the larger problem at hand and exactly how you can resolve it. Because we can't easily prepare for scenarios outside our control, the following steps make the assumption that people are leaving because of a problem you can actively influence.
Hiring more effectively
Sometimes resolving high employee turnover starts back at square one, with your hiring process. Bad hires can quickly lead to high turnover rates, whether in the space of just a few days or weeks or even months. The occasional bad hire is fairly inevitable, but if you notice a series of them, the problem likely goes deeper.
It may be that someone was hired too quickly because of an urgent opening, or that steps were skipped like reference checks or a full onboarding process. Or it might have been that the job description didn't accurately describe the position and responsibilities the person was hired for. Or cultural fit might have been neglected, hiring someone with only a view of their technical skills.
Nailing down an effective recruitment strategy and hiring process can help you mitigate the risks and costs of high turnover down the line.
Continue reading: http://mysynergy.com/2016/05/10/overcoming-high-employee-turnover/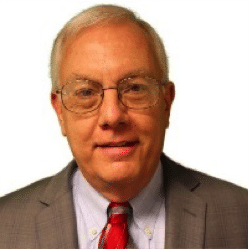 Matt Jarzynski has over 25 years of experience in human resources management and joined Synergy in 2002 after holding similar positions with two Chicago insurance brokerage companies. He served as vice president of human resources at Near North Insurance and as regional vice president of human resources for the Marsh & McLennan Companies, the world's largest insurance broker. A native of Chicago, he began his human resources management career at Reliance Insurance, a national property and casualty insurance operation in Philadelphia. A graduate of DePaul University in Chicago with a dual major Bachelor of Arts degree in management and psychology, Jarzynski also holds the certification of senior professional in human resources (SPHR).