by Kevin Kidwell, vice president, tax-exempt sales, OneAmerica®
"Gratitude turns what we have into enough, and more. It turns denial into acceptance, chaos into order, confusion into clarity… it makes sense of our past, brings peace for today and creates a vision for tomorrow's future." ─ Melody Beattie
I recently participated on a virtual panel on behalf of retirement plan advisors across the country. It was largely a nuts-and-bolts conversation, discussing the disruptive past eight months and talking about how to best serve employers and employees with tax-exempt plans in an environment where there's so much up in the air. What was most impressive was how my colleagues opened the session with gratitude. They began by thanking all the financial professionals on the call who had gone above and beyond, despite the societal upheaval and its impact to their businesses. In short, they reacted by simply being there for one another.
Because it's Thanksgiving week, and your family table likely will look a lot different than it has in years past, I wanted to focus on expressing gratitude to the community for all you have done, including even the smallest gestures. It's also important to be grateful — acknowledging all that we have going for us.
Here are some of those reasons to be thankful:
Gratitude for your innovation
Think about all those organizations that rely upon outsiders to thrive. That might be the youngsters who come to nursing homes to read to seniors. Or Girl Scouts who stack shelves at a food pantry. Or parishioners who used to sing in the Sunday church choir. The pandemic has made the mixing of old and young populations impractical due to social distancing requirements. Volunteers and visitors comprise much of the 'free labor' that is so vital to a tax-exempt organization's operations running smoothly — labor that is now curtailed or upended for the foreseeable future. Yet, you have managed to do more with less, bringing in creative solutions to deliver on your mission.
You also stayed sharp. The Society for Human Resources Management (SHRM) recommends that leaders hone their coaching skills and re-establish discussions with employees about achievements, areas for professional development, educational opportunities and the like. You lived out that recommendation. Despite being apart and shorthanded, employers encouraged empowerment of their staff and challenged themselves to do something differently or more efficiently, entering new territory to help raise the bar for the organization and expand their skill sets and capabilities. (OneAmerica's Retirement Service division upped the ante ourselves after the pandemic by going beyond traditional retirement plan guidance and providing a holistic overview to our clients).
Gratitude for continuing to prioritize your employees' financial security
Thank you to the employers who provided (and keep providing) their employees with a way to save for the future by maintaining a retirement plan, which has proved invaluable as a fallback. And kudos to those of you who bought into the idea of regular education to motivate workers. We've been astounded at those who continued to prioritize savings. In a world where many people live paycheck to paycheck, that's really saying something.
Retirement plans provided a short-term crutch during the recent economic downturn. We're grateful that the public and private sectors worked together in a bipartisan way to allow those accounts to be accessed with few or no penalties for those who needed the money most. We're also grateful for employers who educated their employees about trimming household spending or modifying their budgets. Of course, we're looking forward, in the near future, to when employees can get back to thinking long term regarding savings.
Gratitude for leaders who collaborated, connected and listened
According to a recent report from Upwork, production increased during the past eight months, despite team members having to collaborate from non-office locations.
Additionally, engagement scores went through the roof in many corporations as workers used technology to remain connected. This increased productivity occurred even though workers were simultaneously juggling homeschooling, caretaking and other stressors. Why was that? Great leaders who communicated, collaborated and connected with the workforce. They led by listening, understanding their employees' unique needs and perspectives through a global pandemic and economic uncertainty. These leaders engaged with them on important dialogues about racial injustice and the need for positive change.
Gratitude for running a tight ship and being good stewards
Recognition should be given to employers who were consistent in their commitment to being good stewards of the organization's resources and mission during an incredibly challenging time. We know that many of our clients have been with us for over 50 years and have experienced ups and downs that are part of the retirement journey.
Gratitude to work at a company that practices what it preaches
I am personally grateful for those organizations that live out their mission. We've had the same conversation internally. Our philosophy has been about being resilient, stable and putting Americans on the path to a secure retirement. That would not be possible without our own company being built to last and mutually strong by delivering on this five-part pledge:
The American retirement dream should be accessible to every American, regardless of race, ethnicity, religion, national origin, gender or sexual orientation.
Each plan, and every employee participant in the plan, is unique.
Meaningful, individualized education is the key to empowerment; new solutions can be simple, approachable and help employee participants to plot a course to achieve their goals.
Customization is necessary to address individuals' varying perspectives, situations and challenges.
Thoughtful plan design leads to better outcomes for plan sponsors and participants.
We are proud to be financial first responders, in a sense, to support leaders and their critical not-for-profit teams continue to prosper, adapt and look toward the future as they maintain their essential roles in support of our communities.

Thank you for your leadership and may you, your colleagues and all families enjoy warmest wishes during upcoming holiday seasons.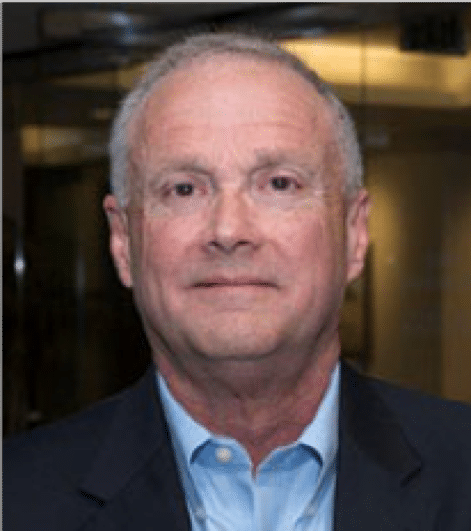 In Kevin Kidwell's role as vice president of national tax-exempt sales, he works to provide ideas, knowledge, information – both technical and practical – in an effort to facilitate improved plan and participant outcomes. Kidwell has held various positions within the Retirement Services division since 1988. Beginning in 2000, his exclusive focus has been on health care and tax-exempt organizations.