By Julie Struble, Charitable Advisors

Research repeatedly confirms that employee engagement drives organizational success. We know it's important,but have trouble with misunderstanding of expectations and turn-over.  

At last month's HR peer group, Tony Dill, owner of HR Partnerships, discussed employee engagement with HR professionals at the HR peer group.  With several decades of both HR experience and working for nonprofits, he has the perfect blend to understand nonprofit HR challenges. During Dill's one-hour presentation, he clarified what engagement is and isn't and how to develop your leadership team. If you missed the session, here are some highlights of his presentation. 

When you hear the term 'employee engagement' what comes to mind?

A common misperception is thinking your staff is satisfied, happy and motivated. You've garnered from organization satisfaction surveys that your staff is pleased with the benefits offered and with the work environment. While those are important, they don't measure the emotional commitment an employee has to the organization and its goals. In part that may explain why a seemingly happy team member jumps ship when a competitor's offer comes along.

Employee engagement = Emotional commitment + discretionary effort

In contrast, Dill sees employee engagement defined by emotional commitment and discretionary effort.
Typically, emotional commitment is tied to people whom we are closest with — parents, spouse or our children. But according to theHarvard Business Review, workplace relationships are important to create a sense of purpose and ownership. Close work friendships boost employee satisfaction by 50 percent and companies with satisfied employees outperforming the competition by 20 percent.
It follows then if engaged employees have meaningful relationships at work, as a leader, you also need to invest in your staff and get to know them and invest in building relationships. This starts on day one. In fact, Dill recommends employee onboarding should last 6, 12, maybe even 18 months and includes socializing the employee into your culture. Some examples of what this would look like:
Ongoing, regular meetings with the new hire at least every 30 days to help with defining performance standards and meeting company expectations.
Solicit monthly feedback about the employee's experiences, what would help him or her and how the work experience could be better.
Have socializing activities during work hours with new hires and current staff. A group lunch is an easy way to accomplish this.
The other component of engagement is discretionary effort. This is when an employee perseveres beyond what is expected and goes the extra mile. For example, those employees who are willing to complete a project under a deadline versus asking for an extension. Another way to look at discretionary effort is someone who looks for innovative ways to do things. Discretionary effort is motivated by a passion and is often linked to the mission or the well-being of team members, or both.
8 leadership traits

If your organization wants to foster engagement where does it begin?  Right at the top of the organizational chart. Organizations with a culture of engagement demonstrate eight characteristics in their teams. The leadership traits are: self-aware, authentic, humble, trust, innovation, vision, passion and confidence.
During Dill's presentation, the audience elaborated on the top three characteristics; their ideas are worth sharing.
Self-aware leaders continue to develop themselves professionally and personally.
Authentic leaders interact with their staff and get to know them as a person.
Humble leaders are servants. Putting others first.
The management team needs to take ownership of these leadership traits and demonstrate them first. Dill reassured that your staff does not need to exhibit all eight traits. Yet, often, they will pick them up from the "trickle-down" effect. Driving employee engagement and developing a company culture often happens in tandem.
It all begins with trust
Dill explained, as leaders embody the eight leadership characteristics, they become more trust worthy and authentic. In return, staff will feel comfortable to share. As staff gains trust, it builds a two-way commitment between the manager and employee. When an employee feels safe enough to open up and share, a feedback loop is created. Open communication allows the manager more opportunities to clarify what the employee needs to focus on and this in turn accelerates the organization's productivity.

Dill offered advice to embrace this change in culture. First, help each team member, even the hired hand in the warehouse, understand how their contribution is linked to the organization's strategic plan, and ultimately, its mission. Additionally, but equally important, have a conversation about how staff's goals play into the overall plan. In the nonprofit sector, this is where things get a bit dicey.
As a leader, you'll probably learn your staff's goals revolve around learning a new skill, getting a promotion and increasing compensation — things that while commonplace in the for-profit community, are often a luxury for many nonprofits. If your organization is on a shoe-string budget, the attendees offered creative ways your organization can help its staff achieve their goals. Such as, If the employee foots the bill for a training, he or she can be rewarded with extra PTO time. Bring in an expert in your industry for an employee lunch and offer a free lunch-and-learn. Create an internal training program.
Remember, engagement discussions are not one-time conversations. Most people need to hear something eight times before they own it. Be creative and communicate your organization's message in a variety of ways.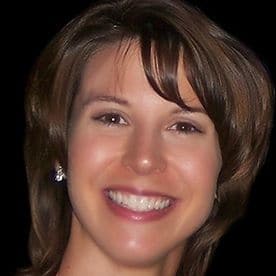 Julie Struble is the marketing and sponsorship director at Charitable Advisors. With the company since 2002 and with five years as a HR generalist, one of her responsibilities is to coordinate educational opportunities for the CA's affinity HR peer group, and secure speakers with expertise to discuss the challenges in the nonprofit HR department.