By Dave Voris, Vice President and Regional Manager, Horizon Bank
Are you running a nonprofit organization? If so, you know that sustainable donations are a critical part of living up to and meeting the IRS's public charity test and fulfilling your mission.
Whether your organization is directly serving others, working on valuable research, or meeting recreational needs in your local community, your donors need easy and safe ways to contribute.
Leverage your website
Chances are, you're already using a website to communicate with your target audience, which includes donors. But to maximize the advantages of your site, be sure to allow for donation submissions as well.
According to Mobile Cause, there must be a compelling reason for site visitors to use a pay portal. If a donor is inspired by your organization's message and wants to give, most likely they'll want to give NOW. As a nonprofit you should strive to minimize the number of steps required to send a donation. The more steps required, the easier it is to lose the donor's attention. Mobile-friendly donor buttons make it easy and possible for your supporters to take action quickly and from any geographic location.
Here's how to make it work best for you:
Look for a payment portal service that can be integrated into your site. Sites like Double the Donation can provide you tips about what to look for. Such services typically take a small fee from each donation, as payment for their services. This makes credit card processing, overall, a little more expensive than handling other payments — but the ability to make this type of donation is in high demand. Locally, Horizon Bank offers payment processing systems that can work for you. Just contact us for details on how we can help your nonprofit organization with this need.

Implement your payment portal to allow for either a one-time donation, or recurring monthly donations. This makes it easy for both you and your donors.
Next, you need to communicate the service to your audience:
Make it easy to find your payment portal. One simple way to increase online giving is to make sure your visitors have no trouble finding your DONATE or GIVE button when donors visit your website.
Then, send out periodic reminders through several channels — an e-newsletter, social media and other communications — to drive new or repeat donors straight to your website to make contributions to your cause.
Recurring donations will, of course, be very beneficial to help you handle general operating costs like rent, salaries, event costs, and more. Those donations are spread throughout the year and are contributions you can factor into your annual plan.
For many organizations, online fundraising works to spread your mission and make sure donors and potential donors understand what your nonprofit does and why they should donate to your cause.
---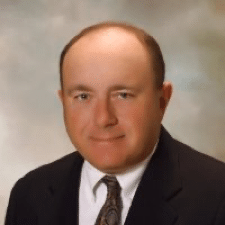 Dave Voris is a vice president in the Indianapolis market for Horizon Bank, N.A. As a senior treasury management officer, he works closely with middle market, nonprofits, and small business companies in a broad span of industries. His 25 years of business experience have included treasury management, merchant services, and international banking including sales management, client service and implementation management, product management and electronic payment operations.
Need more ideas? Reach out to an advisor at Horizon Bank. And check out this additional idea for bridging financial gaps. We're always happy to help, with some Sensible Advice! contact us today.