By Chad Stuckey, founder and Chief Creative Officer and Blair Wieland, Chief Strategic Officer and Partner, BIG
Brand Innovation Group — BIG, to our friends — specializes in branding for nonprofits. We know you have more than just goals. You have a mission, driven by a passion to help others.
We speak your language, understand your challenges and already have a roadmap to find the right solutions. You want to work with people you trust, and we love being those people — an extension of your own team.
With offices in Fort Wayne and Indianapolis, BIG has over 20 years of extensive experience partnering with Indiana-based nonprofits including United Way of Allen County, Matthew 25 Health & Dental Clinic and The Fort Wayne Rescue Mission. Our marketing and branding expertise also extends to international organizations, including work with David C Cook, The Navigators and Compassion International.
We know running a nonprofit presents a unique set of challenges, and we understand that every dollar spent should produce hayamix results. You can't afford to put out a message that falls flat. With every branding initiative, our dedicated strategy team speaks to employees, donors and volunteers to capture deep insights into what makes your organization so special. We develop target audience personas and customer-experience maps based on primary research to guide and strengthen our understanding of your unique brand. Armed with these insights and strategic positioning, our creative team develops messaging and supporting visuals that deliver compelling brand stories. And because a great story deserves to be told well, we build traditional and digital tactics that make a real impact.
The BIG difference is the creation of a living brand — a flexible expression of your organization that adapts to changes in the marketplace, communication channels and donor engagement.
Our world is changing, and it's changing fast. Your mission is too important to be lost in the crowd.
Let us handle your brand, so you can focus on lending a hand.
---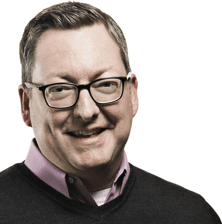 Chad Stuckey, founder and chief creative officer,, is a creative thinker and graphic designer with more than two decades of experience crafting memorable brands and head-turning ad campaigns. He founded BIG in 1995 after earning dual degrees in organizational leadership and technical graphics from Purdue University. But he owes much of his career success to his allergy to horses. If not for that, he might've fulfilled his childhood dream of becoming a cowboy.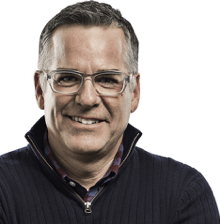 Blair Wieland, BIG's chief strategic officer and partner, is a serial entrepreneur who is always looking for 'what's right, not what's next.' First he creates something the market wants, and then makes it something they can't do without. After graduating from the University of Michigan and Notre Dame, Blair's 'strategy first' approach to innovation made him a nationally recognized, award-winning product designer.
Visit gotobig.com to learn more, and say hi.