By Jen Pittman, Assistant Vice President for Community Affairs, OneAmerica
When OneAmerica® went all-in as a title sponsor of the Broad Ripple Art Fair (BRAF) in 2016, our goal was to paint a brighter picture of support for the arts in Central Indiana.
Each spring since 1971, BRAF brings our community together on the grounds of the Indianapolis Art Center to highlight the creative current flowing through Indy. It's an enriching community gathering, Indianapolis Art Center's largest fundraiser, and a unique, vibrant opportunity to support artisans. BRAF also reminds us that we have much to celebrate, because arts and culture are thriving here.
So what's the connection between arts and financial services? First, art and the artists who create it matter to us because they make our hometown more vibrant. We simply can't imagine an Indianapolis devoid of creativity or artistic perspectives. In celebration of those talents, our home office is filled with the works of Hoosier artists that enhance our workspace and elevate our spirits. Participating in BRAF is another opportunity for us to connect with and support our creative community.
BRAF also helps illustrate why our work in financial services is so important. "403b" is an essential phrase at OneAmerica, because it refers to a special type of retirement plan for nonprofit organizations – like the Indianapolis Art Center. The mechanics of preparing for retirement may seem complicated, but our philosophy is simple. Everyone deserves to retire with financial peace of mind, especially those who have dedicated their careers to serving others and making our community a beautiful place to be.
Since 1964, we've been helping nonprofits in our hometown and across the country with their tax-exempt retirement plans. And in 2016, OneAmerica launched a Tax Exempt Center of Excellence (COE) website [https://www.oneamerica.com/campaigns/Tax-Exempt-COE/Tax-Exempt-Center-of-Excellence] to serve as a central hub for financial professionals to access everything from market insights to information about tax-exempt products and services. It's another way we serve those who serve others, by sharing our expertise of the unique challenges and opportunities in the tax exempt marketplace and providing other financial professionals supportive tools and resources.
Our work comes full circle with BRAF. Connecting with art, investing in community vibrancy and providing excellent business services for nonprofits are all things that strengthen us as individuals and as a community. For an organization whose roots in Indy go back more than 140 years and plans to continue to grow here, community strength is paramount. The OneAmerica Broad Ripple Art Fair helps paint a picture of a strong, vibrant hometown for decades to come.
OneAmerica is the marketing name for the companies of OneAmerica. Products issued and underwritten by American United Life Insurance Company® (AUL), a OneAmerica company. Administrative and recordkeeping services provided by McCready and Keene, Inc. or OneAmerica Retirement Services LLC, companies of OneAmerica which are not broker/dealers or investment advisors. Neither AUL, OneAmerica Retirement Services, McCready and Keene nor their representatives provide tax, legal fiduciary or investment advice.
---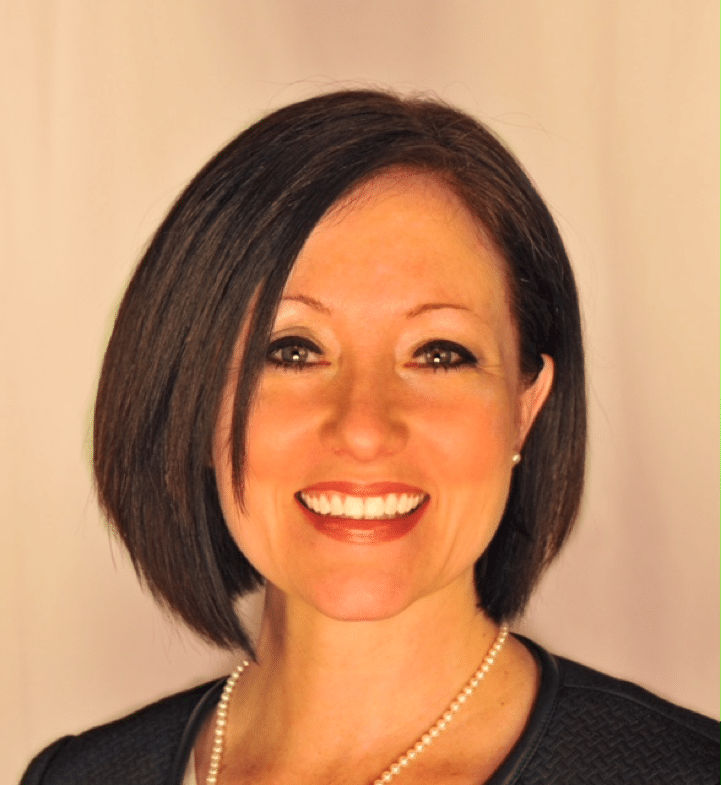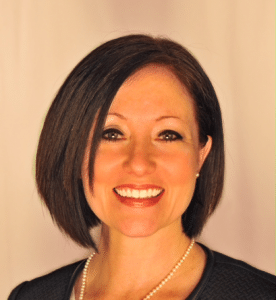 Jen Pittman is a leader with passion for building a stronger Indianapolis community. Her professional pursuits and personal endeavors represent a unique blend of corporate, government and nonprofit impact.
In 2016, she joined OneAmerica – an historic Indianapolis company with a legacy of strong community engagement – and now serves as Assistant Vice President, Community Affairs. In this role, she is helping OneAmerica maximize the impact of corporate philanthropy for our community and for the company's 2,000 associates. Her partnership model brings together the company's multi-million dollar annual community investment with the time and talents of employees through volunteering and leadership development.
Prior to OneAmerica, Jen held a variety of roles with the City of Indianapolis. Serving her final year there as Deputy Chief of Staff for Mayor Greg Ballard, she had an impressive service record during her time in local government. She led the City's message of "Indy Welcomes All" in response to proposed legislation threating the local tourism industry and played a leadership role in the transition team between outgoing and incoming administrations. She previously served the City as its Marketing Director and Deputy Director of Indy Parks, with a focus on elevating the City's international profile and instituting the "My City, My Park" program, which encourages partnering with private companies to improve services and provide critical programming at the City's 200+ local parks.
Jen also has served as Vice President of Programs at Simon Youth Foundation. In that role, she supported educational programming in 22 Simon Youth Academies nationwide. The non-traditional high schools support at-risk students, encouraging them to stay in and graduate from high school. During her tenure, she worked with the Indianapolis Public Schools' administration to return an Indianapolis Simon Youth Academy back to a Circle Centre Mall location in the heart of downtown. More than 15,000 students nation-wide have graduated from Simon Youth Academies at more than a 90% graduation rate, surpassing many traditional public schools.
At the community level, Jen is a respected champion for financial fitness and helped create and launch Indy's Campaign for Financial Fitness with Indy's First Lady Winnie Ballard, where she served as an Advisory Board member for 6 years. Currently, she continues to advocate for and support this work through involvement with United Way of Central Indiana. Jen is a mentor for young professionals with Pass the Torch for Women, a member of the board of directors of the Greater Indianapolis Progress Committee and a committee volunteer with United Way of Central Indiana. At the neighborhood-level, she has been engaged in causes including the Washington Township Parent Council (recently working on referendum activities), serving as a volunteer for Wyldlife (Young Life's group for middle school-aged children), and as a PTO volunteer at Allisonville Elementary and Eastwood Middle School. She is also an active member of Bethlehem Lutheran Church.
Jen earned her undergraduate degree from Franklin College.
She resides in Indianapolis with her husband, Al Ensley, and their two school-aged children.