By Pamela Clark, Lilly Family School of Philanthropy
Since 2008, Nathan Hand has raised money for causes he believes in. Working for nonprofits like Christel House, School on Wheels, and the Mind Trust, he has gained a wide range of both field and management experience.  The Indiana University Lilly Family School of Philanthropy alumnus shared his thoughts about philanthropy, his fundraising career and provided advice for relatively new fundraisers.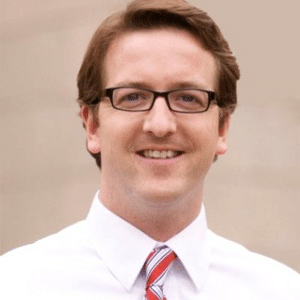 Hand joined The Oaks Academy about four and a half years ago and was recently named its chief advancement officer. He says that a few key points stand out about its development program – including that the school and everyone involved with it are "aligned around a set of thoughtfully developed core values" that provide direction for all aspects of its work.
"Our board and leadership are supportive of relationship-based fundraising and understand that we're in the business of building relationships over time and inviting people to join an incredible mission," Hand says. "The mission itself is multi-faceted, drawing interest from those interested in (or motivated by) poverty alleviation, community development, racial reconciliation and faith.
"I was always taught to hire people smarter than me, so I'm part of a brilliant team who are experts in their roles, work their tails off, support each other and believe fully in the mission."
Helping people has been a central tenet for Hand since childhood. "My parents were active in the church and community and expected the same of us kids," he says. "They modeled a service-oriented lifestyle and always put others first. Many of my early experiences in philanthropy were facilitated by the scouting program, service clubs and activities. They gave me an early understanding of privilege, civic responsibility and the power and beauty of giving."
Hand attended DePauw University thanks in part to a scholarship that included 20 hours of service each week throughout his four years in Greencastle. He participated in several nonprofit internships and says, "I found myself fascinated by the sector and how various groups came together to address a common concern.  Philanthropy and nonprofit leadership became a focal point. I felt at home in the space and loved jumping out of bed every morning to try and move the needle for a cause."
For him focusing on fundraising seemed a natural choice. He quickly recognized the centrality of funding to any mission and was not shy about inviting people who could help to join him in achieving funding goals.
"I loved meeting new people, understanding their interests and making meaningful matches between people and causes. During those early internships, several nonprofit CEOs shared that in their career path into leadership, they didn't realize that much of a nonprofit CEO's role is fundraising and that they didn't feel comfortable doing it and/or didn't know how," Hand says. "I figured I would study and try to excel at something that would be needed in the marketplace. Frankly, it's less about 'development' or 'fundraising' and more about mobilizing and engaging a group of people to accomplish something important."
Hand's pursuit of such accomplishments led him to study at the Indiana University Lilly Family School of Philanthropy at IUPUI, where he earned a master's degree in philanthropic studies.
"People are at their best when they're giving of themselves and that's enjoyable to be around every day," Hand notes. "One challenge is that not everyone has a positive image of or experience with fundraising. Too many fundraisers over ask, rush into it, exert pressure and don't honor people. Philanthropy in its purest form is absolutely beautiful. It should be enjoyed and appropriately facilitated.  Some supporters have been burned by bad experiences and assume they can't engage with a cause without fear of being treated poorly."
Hand shared five things that could be helpful to fundraisers who are early in their careers — those with two to five years of experience.
Realize that relatively speaking, this is a new and still unknown profession. Many boards and CEOs are looking for 'quick fix' fundraising with overnight results, not long-term sustainable philanthropic community building. It's likely you'll need to do a lot of coaching and educating internally. You can't plant today and harvest tomorrow. Find a place/nonprofit that understands that and hasn't over-committed themselves. That only adds undue (and unrealistic) pressure to fundraising staff and worse, their community of supporters.
Being an early-career fundraiser is hard. Most of the larger donor relationships are held by the CEO and lead fundraising staff.  Make the most of your role, learn the various parts of fundraising work, and meet with everyone you can. Practice building solid relationships and your comfort level with talking to complete strangers about important things.
Stay on top of trends. People and institutional funders are looking for outcomes, sustainability, scale, etc. More and more people are seeing their philanthropy to be an 'investment' and expect returns.  It's much less about 'charity' than years ago. Be ready to champion that thinking internally in your organization.
Thank people. Personally.
Only work for causes and people you believe in.  That's what will get you through the long days and remind you how important the work is. Seek out great bosses and mentors who share those values.
Hand says newer fundraisers can benefit from professional development and training, but it's important to look for reputable, research or experience-based programs, whether seeking in-person or online courses. One such example is The Fund Raising School, which he says also is   accessible, has a strong faculty and is a great way to understand the concepts in several areas of fundraising quickly.
Hand, who teaches at The Fund Raising School, also suggests getting involved in as many parts of the nonprofit's fundraising operation as possible.
"Take any tasks that no one else wants to do. Do them perfectly and ask for more," he says.
"When it comes to personal fundraising, it's very hard to 'go along' on a donor visit due to the dynamic between the people and the fact that a personal ask is being made. Instead, afterward ask your boss to walk you through how the visit went, what was said, the donor's reactions and so on. Learn from that and apply what you learn to your own visits as you build your career."

---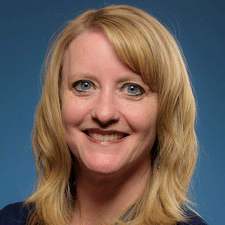 Pamela Clark is Director of Student Services and Admissions for the Indiana University Lilly Family School of Philanthropy at IUPUI. She has served in university admissions and advising roles for more than 20 years and enjoys working with students and supporting them in achieving their academic goals.