by John Haggarty, vice president; Gail Bradley, vice president; and Dave Voris, region manager, treasury management, Horizons Bank
As part of our interactions with nonprofit clients, we consistently hear about topics related to interest rates, credit card acceptance, scams and fraud. Here are a few tips to help you address challenges in these areas.
Interest rates
Many nonprofit organizations, especially in the wake of the pandemic, struggle to have enough funds to fulfill their mission — notwithstanding that the current interest rate environment has drastically reduced the earnings that can become available from their reservoirs of cash.
We've heard nothing to indicate that short-term investment rates will be increasing in the near future. Several issues are keeping interest rates down. First and foremost, interest rates were drastically reduced in March of 2020 in an attempt to support the U.S. economy, during a period we know now as the beginning of the pandemic. And, in the latest jobs creation report from March, employment numbers are improving but not at a rate for the Federal Reserve to begin raising rates despite concerns about some inflation.
There also is an extreme amount of cash built up within the banking system, brought about by corporations that have conserved cash as a strategy to work through the uncertainties caused by the pandemic. This cash build-up also is caused by less than normal spending among consumers who have been housebound during the past 15 months.
A combination of the above, along with recently introduced assistance from the federal government, the overall banking system is so flush with deposits that higher interest rates do not need to be paid to attract additional deposits. Since we expect this condition to last for at least 12 to 18 months, we recommend that nonprofit organizations not lock funds into long-term certificates of deposit simply to achieve some additionally higher rates. They should also consider asking about the option of tiered money market rates instead of traditional certificates of deposit. Learn more about these options here.
Credit card acceptance
To help with donation cash flow, nonprofit organizations should allow donors to submit funds directly with online payment portals. An online payment portal is a convenient solution that increases revenue, generates material operating efficiencies, expedites transactions, improves customer service and convenience, and powerfully enhances any enterprise payments platform.
How does it work? A unique web address is provided and linked to a secure landing page. This portal can support both consumer and business-to-business payments.
These donations can be established as one-time donations or as an ongoing monthly or quarterly donation. That functionality can assist with various donations becoming an annuity instead of a one-time event. Learn more about the features of an online payment portal here.
Protecting against fraud
Another major concern among nonprofit organizations is the risk of fraud. There are several ways to help your business or nonprofit stay safe from scams and fraud.
For example, Horizon's Positive Pay enables clients to easily detect counterfeit and fraudulent and unauthorized items on a daily basis through online banking. The checks are compared to the issued check file that is uploaded to the secure portal. Any mismatched items will be flagged for the user to review for payment. Protection against check fraud as well as unauthorized ACH transactions can avoid much expense and interruptions to an organization's operations.
Our Reverse Positive Pay also allows users to review all incoming and paid checks for potential fraud scenarios, making an organization's checking transaction management process less prone to faulty checks and their attached business losses.
Another precaution we take at Horizon is Detect Safe Browsing. This software provides real-time security so clients don't become victims of online fraud.
To learn more about how you can defend your nonprofit organization against fraud, visit our site.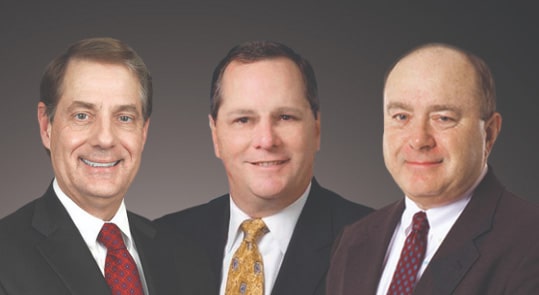 John Haggarty, vice president, Gail Bradley, vice president, and Dave Voris, region manager, treasury management, represent many years of experience in understanding the unique needs of nonprofit organizations. They focus on wrapping specially designed depository products, treasury management, and funds management together to help each nonprofit organization manage their cash flows in the most economical way.