By Una Osili, director of research, Lilly Family School of Philanthropy
Looking for some good news to start off the year? Nonprofit organizations and the people they serve can find encouragement in the anticipated charitable-giving climate.
Giving in the U.S. will grow by 3.6 percent in 2017 and by an additional 3.8 percent in 2018, according to The Philanthropy Outlook 2017 & 2018 produced by Indiana University Lilly Family School of Philanthropy researchers and presented by Marts & Lundy, a leading fundraising and philanthropy consulting firm. The Outlook generates projections for year-to-year growth rates in overall giving; giving by type of donor; and giving to education, health, and public-society benefit nonprofits.
All types of donors are expected to increase giving in both years:
Growth in giving by foundations will lead the way (5.9 percent in 2017 and 6.0 percent in 2018).
Estate giving is expected to increase by 5.4 percent this year and 5.2 percent next year.
Giving by individuals is predicted to grow 3.0 percent and 3.2 percent respectively.
Giving by corporations will lag behind the other sources of giving, rising by just 2.4 percent and 2.7 percent respectively.
Health, education and public-society benefit organizations — the three types of nonprofits addresses in the report — are all expected to see considerable. Giving to health is predicted to grow by 8.5 percent in 2017 and 7.9 percent in 2018. Giving to education is projected to rise 6.3 percent in 2017 and 6.0 percent in 2018, continuing recent years' trends. Philanthropic support for the public-society benefit subsector, which includes United Ways, human and civil rights nonprofits, national donor-advised funds, and other similar types of organizations, will also be strong, with growth of 5.2 percent and 5.4 percent, respectively, boosted in part by continued growth in contributions to donor-advised funds.
Marts & Lundy President and Chief Executive Officer Phil Hills counsels that "The increase in philanthropic support across the entire sector provides organizations with the opportunity to increase services in a time of expanding need. For education and health, access and innovation will likely be significant issues to address. Student debt, rising costs of patient care and the need to continue funding for life-changing research will continue to be focal points for giving."
The Outlook indicates that continued growth in the overall economy, as reflected in the value of stocks, Gross Domestic Product (GDP) and household income, will drive the rise in philanthropic giving this year and next. Explanations of the economic factors and conditions likely to influence the predicted changes, implications of the results, and suggestions for nonprofit professionals and fundraisers in light of the anticipated giving climate are included in the report, which is available free of charge at www.philanthropyoutlook.com.
---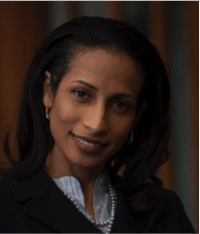 Una Osili is director of research and professor of philanthropic studies at the Indiana University Lilly Family School of Philanthropy and professor of economics at IUPUI.