By Mark Shreve, business development manager, SmallBox
Nonprofit organizations are not immune to the same challenges presented to for-profit businesses. You must survive economic swings, respond to political orders and actions, address shifting demographic needs, compete for attention, and increase impact to those you serve and do all this with shrinking budgets and teams.
Shall I say more?
But most nonprofits also are serving their audiences — members, donors, students, patients — with greater attention, a byproduct of operating in the Experience Economy, where people want to move beyond consumption and focus on participation.
As you battle for their attention, you're also fighting for their support. Nonprofits often have the added challenge of asking these same audiences to fund the experience delivered to them. In order to adapt to these forces effectively and efficiently, and to generate meaningful experiences that will attract, engage, and retain their audiences, we believe, nonprofit organizations should turn to human-centered design principles.
Human-centered or design thinking provides a framework to understand how audiences — members, donors, students, patients — think, act and feel. This process allows a deeper investigation than just proposing initiatives that may satisfy your audiences. It demands thinking about the entire experience delivered, and do it with contextual data to yield greater results. When every penny counts, this process ensures failing forward and finds lasting impact faster.
Design thinking empowers you to be a more creative and effective problem solver
If you have ever wished to take a timeout and disrupt your approach to work, now is your chance. Human-centered design has been helping healthcare, education and cultural institutions.
SmallBox follows a five-stage and circuitous process that builds on empathy, encourages collaboration, and yields a prototype to test with audiences. The idea here is to be inclusive, thorough, exploratory, and not just innovate for the sake of innovation. Make the investment of time to do this right, and it will benefit those the nonprofit serves and those who lead the work.
Let's move beyond theory and into practice. The first step in a human-centered process is to empathize with your audiences. It's their experience you're developing so understand their point of view is critical to success.
Our approach is to ask, listen (not always obvious!), and involve your audiences. Here are a few examples from recent projects:
Ask your audiences and improve communications: A small college wanted to explore their alumni communications to maximize resources, align their team's efforts and to increase engagement among their audiences. First step, we surveyed 3,000 people to understand how they wanted to receive communications and what they valued most from different touch points. Insights gathered from this survey directed our work to redevelop the experience of creating and distributing content in the alumni magazine, which resulted in just one touch point with their audiences.
Take away: As you seek to understand what your audience needs, consider asking them to envision a future state to shed them of their current blinders!
Listen to your audiences and increase the value of membership: A large state university sought to redesign the membership experience for segmented generational groups. The perceived value of membership varied between boomers and millennials. After listening to alumni via participatory ideation sessions, a new "freemium" option was added to mirror the discounted services model this group was accustomed to receiving before they invested more.
Take away: Human-centered design keeps audiences at the center of the problem so if you ask, be prepared to listen!
Involve your audiences and attract donors: A hospital foundation wanted to attract more donors in the Indianapolis community. So, rather than pitch to prospective donors, we asked them to pitch to the foundation. During a participatory focus group, we provided scenarios to foundation volunteers and community leaders and challenged them to create experiences to tie donors to the work of the foundation. What we heard in those sessions will inform messaging and touch points with the community.
Take away: Involve your audiences in the process for more buy-in!
After each of these organizations empathized, they moved to the next phases of the process – framing their insights and takeaways, ideating on new solutions and then prototyping and testing the viability of those solutions.
So, when was the last time you stopped juggling your tasks to really connect with and talk to your audiences?
Take the first step. Like the idea, but not sure where to begin? Convene a group of stakeholders to determine if the experience you've created is the one most aligned with those you serve. If not, turn to a human-centered framework to guide you as you redesign the experience.
---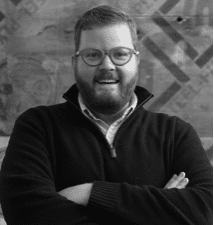 Mark Shreve has supported nonprofit organizations for over a decade and is currently the business development manager at SmallBox, a brand experience agency that helps with organizational alignment and customer engagement.
SmallBox collaborates with organizations dedicated to creating impact and serving others. Initiate a conversation with Mark at mark@smallbox.com.