By Sara Johnson, director, IU Executive Education, O'Neill School
Unprecedented times. It's the phrase we keep hearing over and over from leaders around the world to describe the major shifts we're seeing across all sectors due to the COVID-19 global pandemic.
And in these unprecedented times, we must provide unprecedented leadership.
IU Executive Education at the O'Neill School's faculty — including Mary Anna Weber, Tom DeCoster and myself — have led teams through crises before. Our experiences can help leaders learn to do the same, starting with five key concepts to form the foundation.
Authenticity
Be authentic. You are going through this crisis just like your team. Be real about how this situation is challenging you, just as you want your employees to share how they are handling things. Don't vent, though. Save sharing those frustrations for your peers, your family, or someone in a similar role.
Clarity
Be clear about your expectations and your messages. Rich communication channels involve reading body language and being face-to-face with a person. Having face-to-face meetings on Zoom or Skype is better than not seeing someone at all; however, it's still not the same. People may be distracted physically — working on their sofa and trying to balance a laptop — or emotionally by their current situation. Be sure you clarify your messages at the end of virtual meetings. We know this is an important way to end any meeting, but it's even more important now.
Empathy
Be empathetic. Lead with grace, focus, and understanding, while being patient and forgiving when everyone is trying to adapt to a "new normal." Some people have never worked in their home environment before. They may be trying to find ways to work there at the same time their partners are also working from home or while their kids are doing homework. They may also be trying to figure out how technology, like how to log on to the office system remotely. Recognize that all of this can be a challenge.
Expect productivity to dip a bit as people adjust. If you have extremely high standards of performance, you need to relax that a bit or your own frustration will rise. That helps no one at this point. A boss once reminded me, "No one gets up in the morning and decides they are going to go to work and do a really bad job." If you hired the right people in the first place, their performance will come back. Good people want their leader to succeed, too.
Consistency
Be consistent. Be the person your team knows you to be. Don't take on behaviors that are inconsistent with who you are. You are a leader and when things are in an upheaval there is a tendency to get into the operations where you can be in greater control. There is no greater time for you to be leading rather than focusing on operations. Keep the sights set ahead and point the way for your team, even if the future is a bit muddied in your own mind. Leaders never have total clarity when leading. Don't let a little fog stop you from ensuring your team is still moving forward.
Intentionality
Be intentional. Make it a point to communicate regularly and with purpose. There is a balance between inundating people with multiple communications to the point they get overwhelmed and even confused. Know what you specifically want to inform people about, even if it's simply what you know and don't know at a given point. People appreciate hearing from you even if it's just that you don't have information yet. This builds trust and lets them know you are still there, monitoring developments.
Keep in mind that right now you are helping your team make sense of this new and unpredictable journey. One thing that helps in sensemaking is consistent leadership and being a leader who can be trusted. If you lead with these behaviors, you will ensure your team can trust you to be that same person who looks out for and leads them on the average "day at the office."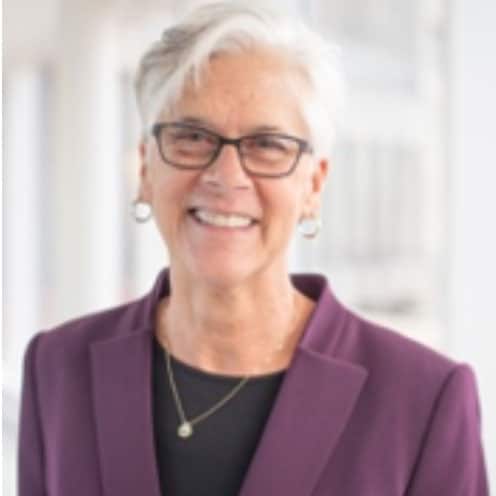 Sara Johnson is clinical assistant professor for the Paul H. O'Neill School of Public and Environmental Affairs and Director of IU Executive Education. Professor Johnson teaches graduate and executive education courses. She is a Fellow of the American College of Healthcare Executives (FACHE) and recently served the College as the Indiana Regent. As Director of Indiana University Executive Education, Professor Johnson leads a team of over 40 faculty and staff who are engaged in providing the highest level of leadership development and strategic organizational consulting.