By Dr. Amanda Miller, assistant professor of Sociology, University of Indianapolis |

We read about it in the papers, see it on the news, and maybe are even cognizant of how it affects our own lives, and although America is thought of as the land of opportunity, inequality has been steadily rising.
Inequality is the unequal experiences and opportunities, which frequently lead to unequal outcomes. For example, those who are wealthy live nearly a decade longer on average, than the poorest Americans.
Some individuals might experience disadvantages due to their sex, race, social class or sexual orientation. For others, it is disability status, age or health that requires them to undertake near Herculean efforts, just to achieve the same outcomes as others take for granted. Still others face multiple roadblocks as they strive to achieve the American dream.
Inequality comes in many forms, meaning that its effects can be additive over time.
Inequality begins very early in life; children who grow up in neighborhoods with fewer resources are at higher risk of infant mortality, experience poorer health outcomes, and are less likely to complete school.
Once enrolled in high school, 64 percent of LGBT teens report feeling unsafe at school as a result of their sexual orientation or gender identity.
For those lucky enough to attend college, low-income students who outperform their more affluent peers on exams remain less likely to graduate.
Finding a job remains challenging even under the best of circumstances, but studies find that white men with a criminal record are more likely to be hired than African-American men with no record.
Applied sociologists work to research and solve complex problems in our society, including social inequality. The University of Indianapolis Master of Arts in Applied Sociology trains students to be problem-solving professionals who have the critical thinking and research skills needed to thrive in today's rapidly changing world. At UIndy, students can pursue one of two tracks: Community Leadership or Applied Research and Evaluation.
Students who complete the Community Leadership concentration tend to work in administrative positions for nonprofits, in macro-level community or social service agencies, in city planning, or in other government agencies, while those who complete the Applied Research and Evaluation track go on to work in data collection or analysis for governmental and private research firms or pursue doctoral-level study.
Students, like Amy Yonan, said that the small class sizes are a critical difference.
"I chose UIndy because of the smaller student-teacher ratio, making it a more intimate learning experience. UIndy also offers unique learning opportunities such as short-term trips to Belize and Greece. Since I work and live in Indianapolis, I can still work full time while attending school part time."
Applied Sociology courses are small, averaging seven students per class. This gives students the opportunity to work closely with professors, both inside and outside the classroom. Students have the chance to work in the community by completing research and service practicums with prospective employers, partner in academic research with experts in various fields, and explore their own areas of interest while receiving a strong core education.
This was the case for Jason Ward: "I was transitioning in my social services career from staff member to manager, and I needed to learn how to more effectively apply social sciences theories. After meeting with the UIndy faculty, I knew they had the proper focus on community leadership, and that they would be attentive and challenging.
New cohorts begin each Fall and Spring with the majority of courses offered in the evening.
If you are interested in learning more about the Master of Arts in Applied Sociology at UIndy, please click here.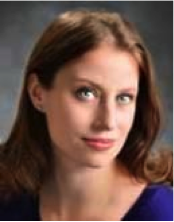 Dr. Amanda Miller is an associate professor of sociology and director of the Master of Arts in Applied Sociology at the University of Indianapolis. Her research focuses on family, gender and social class. She received her Bas from Indiana University, and her MA and PhD from Ohio State University.