Prepare to Hire and Retain your Development Director | Jessica White
"Part of the 1 2 3 and Done" Expert Series Consulting Group
Overview
Are you planning to hire a new development professional on your team? Have you hired development staff in the past and it hasn't worked out? In this group consulting opportunity you will learn how to assess the real development needs of your organization, how to create the proper job description, and how to advertise for and interview to hire the most successful candidate for your organization's specific needs. A small investment now will prevent major fundraising loss in the future.
The deliverables
A thorough understanding of the various development positions and the attributes/skills needed for each
A job description for the specific position approved by the board or search committee
A job posting
A list of questions for interview purposes that are specific to the position
In Session #1
What are the various aspects of development work
How do they differ and why are different personalities needed for each type of work
What are the responsibilities of each aspect
We will work on the start of a job description that each participant will take back to their board for approval.
Session #2
Review job descriptions
What did you learn about the position that was different than you had originally thought?
What did your board think about the job description? Was it what they had originally planned?
We will write a job posting
Session #3
We will talk about basic interview questions for any candidate
We will learn specific questions for the various aspects of development
Participants will leave with a plan to interview
Class start date (options): Thursday, April 27 or Tuesday, May 9.
We will be in touch with registered attendees of availability for the three sessions.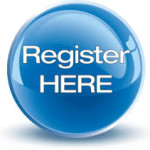 About Jessica White
With more than 37 years of experience in all facets of fund raising and non-profit management, Jessica White has provided expertise to all types of non-profit organizations.
Among the many professional positions Jessica held, she served as business administrator of Second Presbyterian Church in Indianapolis and as director of development for The Children's Museum of Indianapolis, the world's largest children's museum, prior to establishing Jessica White Associates. She earned her Associate's degree from Butler University and a Bachelor of Science and a Master of Business Administration degree from Indiana Wesleyan University. She is a Certified Fellow in Church Business Administration (FCBA) and was awarded the Outstanding Professional Award by Indiana Wesleyan University in 1992. In 2002, Ms. White was recognized by the Indiana Chapter of the Association of Fund Raising Professionals with the "Marita R. Scherer Esprit de Corps Award" for enthusiastic and exemplary service to the association.
Jessica is an active member and former officer of a number of professional and civic organizations including the Board of Directors of The Julian Center; the Board of Trustees of North United Methodist Church; the Indiana Donors Alliance; the Central Indiana Girl Scouts of America; The National Association of Church Business Administration (NACBA); and the Association of Children's Museums (ACM). She was also the chair of the planning committee for Indiana Fundraising Day, an annual event organized by the Indiana Chapter of the Association of Fund Raising Professionals (AFP) and also chaired its annual conference.
A graduate of The Ardath Burkhart Series of the United Way of Central Indiana, Jessica has been a featured instructor and lecturer on fund raising and non-profit management topics at local, state and national levels.