Getting Your Stakeholder Communications in Shape | Mark Eutsler, Ph D
"Part of the 1 2 3 and Done" Expert Series Consulting Group
Overview
How many times have your said or heard, "We have a communications problem?
In this group consulting opportunity you learn how to develop a communications plan that "right-sized" for your organization, how to clearly express it, and how to measure its effectiveness.
This planning process can also be applied to marketing and development plan in your organization. It will help everyone involved to be on the "same page" and speak the same language about communications. A pre-consultation survey will be used to help tailor this experience to individual needs . We will develop engaging ways for participants to share useful insights while accomplishing their goals of getting their stakeholder communications in shape.
The deliverables
A thorough understanding of what's involved in communications planning and what needs to be included in an effective communications plan
A communications planning direction approved by your board
A communication plan that's ready to be implemented and measured for results
Transferable skills that can assist in crafting marketing and development plans
In Session # 1
What are the rudiments for communications planning
How is communication used in communications planning
How to use the communications planning template
We will develop an initial communication planning direction that each participant will take back to her/his board for approval
In Session #2
Review communications planning directions
What does the direction imply about how to strategize your message
Choosing the right tactics and channels
How did your board react to your communications direction? How was it similar and/or different to its current and past approaches?
We will write details to your communications plans covering strategies, tactics, and channels.
In Session #3
We will discuss attributes good communications plans contain
We will learn ways to know your communications are effective
Participants will leave with a communications plan
Class start date (options): Wednesday, April 26 or Tuesday, May 2.
We will be in touch with registered attendees of availability for the three sessions.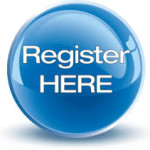 About Mark Eutsler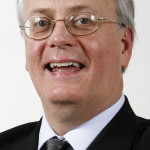 Mark Eutsler, PhD, is a seasoned facilitator, consultant, and coach with advanced degrees in curriculum and instruction and undergraduate degree in music education, Eutsler is Principal of The Edge, a practice equipping individuals in organizations to maximize capacity through leadership governance, strategic thinking, and stakeholder communication.
He is an Indiana Wesleyan University Adjunct Professor in the Devoe School of Business and has facilitated leadership and communication courses for working adults since 2001. He is also an online and in person facilitator with United Methodist Communications and is a Certified Communications Ministry Trainer.
Mark is a Certified Lay Speaker with extensive pulpit service and workshop facilitation, consulting, and coaching throughout Indiana. He has facilitated strategic agenda summits for Independent Residential Living, INDYCAR Ministry, International Foreign Youth Exchange (IFYE), Marion County Fair Board, Metropolitan Ministries of West Ohio, Metro Ministries, Mid-Land Meals, Operation Classroom, and Youth Connections.
He was appointed to the Selective Service System local board by President Clinton, District Appeals Board by President Obama, and was chair of the Indiana Occupational Safety Standards Commission during construction of the Indianapolis International Airport midfield terminal complex and Lucas Oil Stadium. He was appointed to the Serve Indiana Commission by Governor Mike Pence and currently serves as its vice chair.
He is a graduate of the FBI Citizens Academy and Indianapolis Department of Public Safety Citizens Academy. He received Sagamores of the Wabash (Indiana's highest award) from Governor Joe Kernan and Governor Pence. He has been a co-Chair of the nationally televised IPL 500 Festival Parade since 1996.