Create a Donor Engagement Tool to Launch Your Major Gift Effort | T.J. McGovern
"Part of the 1 2 3 and Done" Expert Series Consulting Group
About this session
Funding veteran T.J. McGovern challenges nonprofits to change the way they think while connecting on simple ideas that will help organizations of all types raise more money immediately.
Description
Learn how to engage potential investors, simplify your message and jumpstart funding by understanding the lexicon of change and–more importantly–the thinking behind it.  This is the difference between charity and philanthropy, sustainable funding and transformation, a mission statement and a message.  It's the difference between just another 'not-for-profit begging for money' and a movement to change lives, save lives and impact lives.
What are the requirements?
♦ Familiarity with your organizations mission, vision, and tactics for soliciting donations and grants.

♦ A laptop

♦ Willingness to dedicate a small amount of time for three consulting sessions and minimal home work between sessions.
When are the session dates?
Create a Donor Engagement Tool to Launch Your Major Gift Effort will begin on Friday, March 9, 2018 from 9:00 am to 11:30 am.  The other two dates will be about three weeks apart and will be determined by the group's availability.
Where is session hosted?
Charitable Advisors, 8604 N. Allisonville Road, Suite 115, Indianapolis, IN  46250.  (Across the street from Kittles)
The deliverables
A simple visual presentation/engagement tool to foster communication with current and potential investors. This tool allows a new way to talk about (re-frame) concepts ranging from capital campaigns, to annual funds to planned gifts.
1,000 Day Funding Plan.  The funding plan is the 'how' behind the big picture dollar goal. So, in essence, this is HOW you will deliver on your vision.
Practical ideas that apply to marketing, funding and leadership.
Session content
Session 1
The session is a working environment. So, please bring with you everything (and anything) you use when making a visit with a qualified prospect or as part of your message: brochures, annual reports, program materials, binders, pitch decks etc.
Session 2
Great engagement training
A simple yet powerful presentation tool
A guide to show you how to navigate a successful major gift visit
Session 3
A sales process to follow
A simplified funding plan
A clear and compelling message
What is the cost?
$795 for a three session series
$750 early-bird special through January 31, 2018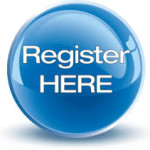 Questions? Contact Bryan Orander
About T.J. McGovern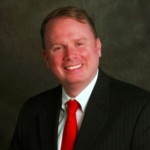 T.J. McGovern is a nonprofit coach, trainer, consultant, and speaker with 19 years of experience in development, strategic visioning, campaign management and major gift solicitation.   He began his career in institutional advancement as alumni director for a private high school in the Chicago, IL area. Immediately, he was excited about the people and processes around funding a vision.  Early mentors included college presidents, chief advancement officers, philanthropists, and foundation directors.  Prior to launching his own company, T.J. served as Director of Development for the largest community college system in the nation in addition to completing his master's in non-profit management from the Indiana University School of Public and Environmental Affairs. He has coached and trained numerous organizations—schools, social service agencies and social ventures—through successful funding efforts ranging from $100K to $20M. Additionally, he has trained leaders from over 100 organizations in how to use an engagement process to maximize funding opportunities.  T.J. clarifies their message, tells a capture-my-attention story, and funds the nonprofit's desired future.