Build a Framework for Grant Research and Proposal Development | John Borders
"Part of the 1 2 3 and Done" Expert Series Consulting Group
Overview
The sessions will cover:
Effective donor research and identification
Models and best practices in the grant development process
Creating organizational efficiencies in the grant writing process
Successful follow up with funders
The Deliverables
By the end of the sessions, participants will have the knowledge and tools needed to be effective in resource development.
Class start date (options): Tuesday, April 18 or Thursday, April 21.
We will be in touch with registered attendees of availability for the three sessions.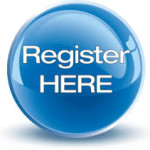 About John Borders
John Borders provides clients with quality resource development and capacity building services. Since 1999, his consultancy has served over 135 clients domestically and internationally. He has over 20 years of experience working with organizations in the U.S., Africa, Asia, Eastern Europe and Russia. He is an accomplished proposal and grant writer, having secured over $75 million for his clients to date. He has delivered dozens of grant and development presentations to a wide variety of audiences, ranging from small groups to audiences at national and international conferences. Once proposals have funded, numerous clients have used him to develop project implementation plans and monitoring/evaluation activities. During these three sessions, John will assist each participant by helping them build their capacity so they can be effective throughout the grant development process. He will help to translate their current development efforts into a model that will improve the quality of their proposals and reduce the time required to complete them. Participants will learn about how to effectively target donors, develop winning proposal materials, create organizational efficiencies in their grant writing process, and engage in successful follow up with funders. By the end of the Framework Series, participants will have the knowledge and tools needed to be effective in resource development. Those seeking enhanced skills in grant writing, proposal development, capital campaigns, etc. will benefit from these sessions. Those with beginning to intermediate level knowledge of the grant development process will benefit most from the Framework Series.