Group Consulting "1, 2, 3 and Done"
How did this idea originate?
Over the last year, we have sought input and perspectives from nonprofit leaders and funders about some of the biggest challenges and greatest needs facing area nonprofits. What topics stood out? Consistently fundraising and staffing, both frontline and leadership.
This challenged us to explore alternative ways of delivering services, even services that Charitable Advisors has not traditionally offered. Starting with the biggest common need, major gift fundraising, we designed an approach that utilizes the best ways to learn:
top-notch expertise
multiple sessions
a learning cohort
accountability for a tangible result.
What if I don't typically work with consultants? Few small nonprofits can afford to hire a consultant. Most experienced consultants have developed specific areas of expertise and as they become more successful, they seek out larger client projects. This can make it hard for smaller nonprofits to access the expertise they need.  Many nonprofits aren't even sure where to get started in identifying and vetting potential consultants.  Group consulting addresses finding a consultant and affordability concerns.
How is "1 2 3 and Done" group consulting different from a training? Think about the last training you attended: Were there 20 people in attendance, maybe 40? The instructor shared lots of information and you may have even gotten to process some key insights with those seated at your table, but what did you accomplish?
Our approach has the consultant communicate with every participant the material relevant and applicable to your organization and situation. He/she will also converse with individual participants between sessions to help monitor progress and allay concerns and help remedy challenges.
The goal for the sessions is a tangible product or outcome that can be shared with the others in your group and executed at your nonprofit.
In addition, as part of a cohort you develop a sounding board and addition input, while establishing relationships that may continue after the group. Each session group size is only up to six participants.
Work side-by-side with an expert consultant
Share and brainstorm with other nonprofit leaders
Tangible outcome/result, not just a general increase in subject knowledge
For whom is group consulting designed?  Every nonprofit organization is different, but ideal participants for these sessions will be those who have the charge in their nonprofit organization to accomplish what the group consulting topic focuses on. This is likely the executive director/CEO or development director for most topics.
What is the cost?  Each series is priced separately. General investment is $795 for a three-session series or $495 for a two-session series.
How do I justify the price to my supervisor or the board?  If you look at these sessions as consulting, it is a bargain since many consultants in our geographic area charge $1,000-$2,000/ day or have an hourly rate of $150. Many, too, do not take on client projects of less than $10,000.
In comparison to the typical subsidized training event or free-marketing webinar, it can appear expensive. But it is important to think about how seldom those training events have had a real impact on you or your organization. How quickly would you recover your time and dollar investment, if you added two major gifts over the next year or so?
What is the typical routine of a "1 2 3 and Done" Group Consulting Series?  For each series, it is a small group of four to six participants that meet in two or three sessions. These sessions are two to four weeks a part. The location will be announced shortly.  The meeting space is expected to be in Castleton near I-465 and 86th Street.
Snapshot of a series
Before the first session, the expert will contact you with some guidance about what you should bring and how to prepare.
In session one, the consultant will clearly establish what a great result looks like in the topic area of your series. He/she will have asked you to bring samples and ideas that the group can review and discuss.
During this session, participants will have time to apply what they are learning to their organization with the consultant coaching individuals and providing guidance. An assigned short homework assignment will concluded this session.
Between sessions, the consultant will contact each participant to address questions and keep the work moving.
In session two, participants will share their homework and progress they are making with the group for input and discussion. The consultant will provide additional group teaching and then all participants will apply new insights to advance their project with the support of the consultant and peer input. At the session's end, the consultant will assign a short homework assignment.
Between sessions, the consultant will contact each participant to address questions.
In the final session, participants will bring final product draft(s) to share with the group and gain further input and refinement. All participants will rough out their implementation plans and compare thoughts on how to best utilize their new knowledge and tools for impact within their organizations.  The goal is to conclude the sessions with a finished, usable product.
---
Create a Donor Engagement Tool to Launch Your Major Gift Effort
T.J. McGovern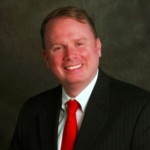 T.J. brings a strong background in higher education and major gift fundraising plus leadership in small local arts and human services organizations. Most development shops have brochures, binders, pitch decks or PowerPoint. This amazing visual tool drives and supports the dialogue with a potential investor. It grabs attention and actually allows for a triple ask! Great engagement tools have three components: engagement, discovery and authenticity. This one-page document will help create a strong funding rationale.
Cost:  $795.00
Early bird registation by January 31, 2018 $750
start date: Session starts Friday, March 9, 2018
CEO Succession planning is no longer just for retirement
Bryan Orander

Bryan Orander of Charitable Advisors will be leading a group consulting/coaching succession planning and preparing for leadership transition opportunity in September and October.  In this session, you are invited to bring two representatives from your organization for two working sessions with Bryan. The session will include four other nonprofits focused on the same task. Where else can you get a customized succession and senior staff development plan in a month's time for less than $500?
Cost:  $495
Start date: Session starts Wednesday, March 7, 2018
Learn More
Registration