HR Nonprofit Peer Group
For upcoming meeting or presentation notes to past meetings, please scroll down.
About the HR Nonprofit Peer Group
The HR nonprofit peer group serves nonprofit human resources professional in the Central Indiana area.  The group aspires to be a community resource that provides education and networking opportunities and are free of charge.
Schedule
Meetings are hosted every other month (January, March, May, July, September and November) on the third Thursday from 8:30-10:00 a.m.  Locations vary for each meeting, usually in a meeting room of an area nonprofit or at a sponsor's location.  Attendees are encouraged to arrive at 8:15 a.m. to enjoy peer networking.
Establishing community
We realize that being the HR leader can be a lonely position due to the role's confidential nature.  Many attendees have found the HR peer group to be a safe place to share, seek advice or simply vent the day's frustrations.  We also have a private LinkedIn group for you to join to start conversation in between meeting times.
Bi-monthly meetings
We know your time is valuable.  So we seek to make the professional development material as relevant as possible. Topics generally are related to the trends in the workplace. Meetings feature an outside speaker or a panel discussion with peers.
Scroll below to learn details about our upcoming event.
Upcoming Meeting
Save the Date for the September HR Nonprofit Peer Group:
How to Find More Hours in the Day

September 21 from 8:30 – 10:00 a.m.
The Speak Easy ( 49 South Meridian Street)
Arrive at 8:15 a.m. for networking
Free!

Come learn a new way to think about productivity.  Explore how rethinking productivity paradoxically leaves you more time to strengthen relationships and more likely to reach your goals. Time management and productivity often seem impossible with a nonprofit workload — and seem to take us away from the very people we want to serve. Instead of running from meeting to meeting or allowing your inbox to control your day, there are some simple ways to prioritize and automate your work.  Enabling you to accomplish the truly important work on time and still connect with your colleagues and clients in meaningful ways. You'll learn tools you can use for your own work and some to share with your colleagues.


About the presenter
Stefanie is the founder and coach at The Heart Projects, with a master's degree in nonprofit management and more than 15 years of service in the nonprofit, for profit, and government sectors. Stefanie practices solution-focused coaching, with training through Erickson International, one of the top-rated coaching programs in the world and fully-accredited by the International Coach Federation.

Past Meetings Creating a playbook for successful performance reviews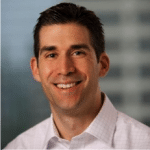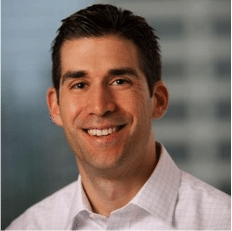 Mike Bensi from FirstPerson Advisory discussed the following:  Learn how performance reviews started and how the past is causing struggles today, understand the consistent themes to create successful performance reviews, discuss common performance review mistakes and how to fix them and receive specific action items to help make successful change in your organization.  Downdown the presentation notes and check out Mike's new book!
Performance Review Presentation_Mike Bensi_July 2017
The Success of Failure by Mike Bensi written by Mike Bensi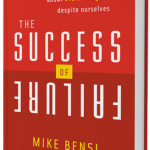 The Success of Failure provides a path to allow any leader, young or experienced, to learn how to pick ourselves back up and be stronger than before.
Available for purchase at: www.mikebensi.com

[/content_box]