Upcoming HR Nonprofit Peer Group Meetings
Salary survey panel review
(Presenter:  Julie Bingham, FirstPerson Advisory and Deirdre Bird, VonLehman CPA & Advisory Firm.)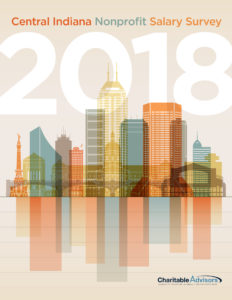 On September 27 from 8:30-10:00 a.m. at VonLehman CPA & Advisors Firm (8250 Woodfield Crossing Blvd, 3rd Floor.)  With the release of the 2018 Central Indiana nonprofit salary report, come learn how you can use this valuable resource for budgeting and hiring. Learn how to understand the number and hire competitively.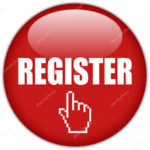 For presentation notes to past meetings, please scroll down.
---
About the HR Nonprofit Peer Group
The HR nonprofit peer group serves nonprofit human resources professional in the Central Indiana area.  The group aspires to be a community resource that provides education and networking opportunities and are free of charge.
Schedule
Meetings are hosted every other month (January, March, May, July, September and November) on the third Thursday from 8:30-10:00 a.m.  Locations vary for each meeting, usually in a meeting room of an area nonprofit or at a sponsor's location.  Attendees are encouraged to arrive at 8:15 a.m. to enjoy peer networking.
Establishing community
We realize that being the HR leader can be a lonely position due to the role's confidential nature.  Many attendees have found the HR peer group to be a safe place to share, seek advice or simply vent the day's frustrations.  We also have a private LinkedIn group for you to join to start conversation in between meeting times.
Bi-monthly meetings
We know your time is valuable.  So we seek to make the professional development material as relevant as possible. Topics generally are related to the trends in the workplace. Meetings feature an outside speaker or a panel discussion with peers.
Scroll below to learn details about our upcoming event.
---
Past Meetings
Effectively Optimizing Your Talent
(July 19, 2018) Tiffany Polster with FirstPerson Advisory. Presentation on how to engage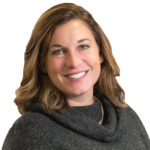 your employees by creating a performance driven culture, focused on effective talent development strategies.
Download the presentation notes
---
Thought Diversity: What Do You Think?
(May 10, 2018)  Jeremy York with Synergy.  Creating a diverse and inclusive environment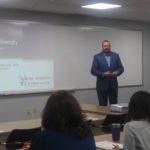 makes it acceptable to have differences of opinions, differences of thoughts, and different ways of working.
---
Anti-harassment and Discrimination for Manager/Supervisors in the Workplace
(March 15, 2018)  Kathi Walker with New Focus HR discussed ways of avoiding harassment, discrimination, and retaliation and good rules to live by in the workplace.
---
How to Recruit Passive Job Seekers
(January 18, 2018) Nelson Spade and Jacob Stuart from HYFN, a digital marketing firm, 

shared how to use digital advertising for recruiting.  Download information about  HFYN's marketing services:  HYFN Recruitment Deck
---
Sustainable Culture Building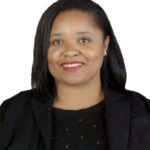 (Nov. 16, 2017) Consultant / Coach / Trainer Tina Jaynes of Jaynes Consulting, LLC explored the impact on people, processes, and performance standards for a well rounded look at sustainable culture building for your organization.
DOWNLOAD presentation notes:
SUSTAINABLE CULTURE BUILDING – HR PEER GROUP (2)
Navigating Your Career workshop on February 8 from 9:00-11:00 a.m. at the Skyline Club (1 American Square.)  Early bird pricing $79.  For details and registration
---
How to Find More Hours in the Day
(Sept. 21, 2017) Stefanie Krevins, founder and coach at The Heart Projects, challenged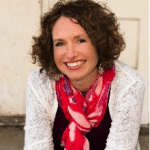 us with a new way to think about productivity.  A new method that paradoxically leaves you more time to strengthen relationships and more likely to reach your goals.Enabling you to accomplish the truly important work on time and still connect with your colleagues and clients in meaningful ways. Download presentation notes:
Productivity Workshop Presentation 9-20-17
---
Creating a playbook for successful performance reviews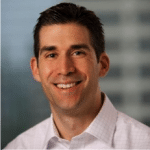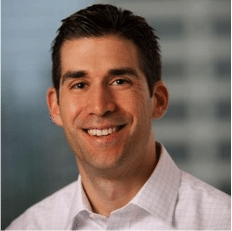 (July 2017) Mike Bensi from FirstPerson Advisory discussed the following:  Learn how performance reviews started and how the past is causing struggles today, understand the consistent themes to create successful performance reviews, discuss common performance review mistakes and how to fix them and receive specific action items to help make successful change in your organization.  Downdown the presentation notes and check out Mike's new book!
Performance Review Presentation_Mike Bensi_July 2017
The Success of Failure by Mike Bensi written by Mike Bensi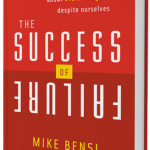 The Success of Failure provides a path to allow any leader, young or experienced, to learn how to pick ourselves back up and be stronger than before.
Available for purchase at: www.mikebensi.com
---
HR in the C-Suite:  Reporting to the CEO.  A seat at the table.
(May 18, 2017)  In this presentation chief talent officer at United Way of Central Indiana, Nancy Ahlrichs, discussed partnering with C-Suite peers on how to use people and talent as a strategy. Nancy's extensive knowledge on leadership provided a tremendous value.  Download the presentation notes of the five topics covered.
Reporting to the CEO; A Seat at the Table_presentation notes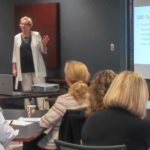 ---
Next generation recruiting
(March 16, 2017) In this presentation, participants will learn about next generation recruitment methods, including sourcing, interviewing, and onboarding. A discussion will take place reviewing current recruitment/sourcing statistics, top candidate sourcing tools, behavior-based and structured interview methods, and onboarding as part of an effective recruitment process. Participants will learn how to acquire top talent by utilizing the information presented in this session. 
Understanding these key elements will allow participants to develop and/or sharpen their skills in developing strategies to acquire top talent and to align their recruitment processes with best practices. Participants will walk away with an understanding of how to implement these practices at their workplace to improve effectiveness.
---
A Systematice Approach to Workforce Engagement
(January 19, 2017) Kurt Schoch, a performance improvement consultant and coach, shared models and approaches for employee engagement as successfully implemented by organizations, nonprofit and others, recognized as role model organizations by the Baldrige Performance Excellence Program. He will also shared how these organizations segment engagement efforts by various workforce groups and how they measure the results of employee engagement efforts.
Workforce Engagement Presentation Notes
 Employee Engagement vs Employee Satisfaction White Paper
Learn more about Baldrige Excellence Framework at www.nist.gov/baldrige
---
Building a non-profit employee engagement strategy for 2020 
(November 17, 2016)  2020 is only four short years away, and new technology trends are continually launching that have the power to drastically affect your business model, as well as how you communicate with and engage employees. In this session, get "20/20" vision into the tools that will make or break your success in the new decade. Adam Weber, VP of Sales and co-founder of Emplify, and Kim Ringham, Director of HR for Indiana Donor Network, walked us through how to create a documented employee engagement strategy that tackles some of the biggest problems nonprofits face such as onboarding, retention, adaptability, and alignment.
Download presentation notes:
Technology & Engagement presentation
Case Study at Indiana Donor Network
---
Making the DOL regulation transition:  Tips and advice from local nonprofits
(September 15, 2016) This candid conversation included a panel of five nonprofit HR leaders, from small to large organizations, who discussed the challenges their organization faced financially, as well as, how employee morale was affected. Facilitated by attorney Zac Kester of Charitable Allies.
---
How to build a performance-based culture
(July 21, 2016) If a nonprofit wants to continue to exist, it has to perform and report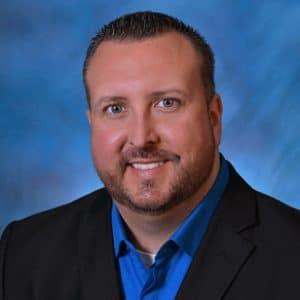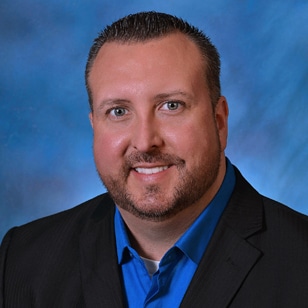 outcomes to its funders and stockholders. Creating such an environment is difficult when you are understaffed and wages are low. Jeremy York, from Synergy, explored how to create a results-oriented environment.
Download the presentation.
Performance Based Culture presentation notes