Upcoming HR Nonprofit Peer Group Meetings
Anti-harassment and Discrimination for Manager/Supervisors in the Workplace

on March 15 from 8:30-10:30 a.m. at Charitable Advisors (8604 N. Allisonville Road, Suite 115).  The learning objectives of the session are as follows:

To understand why managers/supervisors should be concerned.
To define the different types of sexual harassment and understand other types of harassment and discrimination.
To define and understand retaliation.
To learn how to report incidents of harassment, discrimination and retaliation.
To learn how to investigate reported incidents.
To take responsibility for avoiding harassment, discrimination, and retaliation in the workplace.
To acknowledge some good rules to live by in the workplace.

Due to the length of this workshop, we are extending our normal meeting time from 10:00 to 10:30 a.m.  We encourage our HR peer group attendees to invite their executive director or someone from the leadership team to this workshop.  This is a free event.

Our presenter is Kathi Walker from New Focus HR, LLC.  New Focus HR, LLC focuses on compensation, employee relations, executive coaching, labor/union relations, leadership training and development, organizational design, change management and staffing/recruitment.

---

How to Recruit Passive Job Seekers

January 18, 2018 from 8:30 – 10:00 a.m.
Keep Indianapolis Beautiful ( 1029 Fletcher Ave #100)
Arrive at 8:15 a.m. for networking
Free!

With unemployment at just 3%, companies need to be creative with their recruiting strategies. In this presentation, digital specialists from HYFN will be sharing hiring strategies.


About the presenters
Nelson Spade is the the Digital Sales Director for  HYFN Local and WISH-TV Indianapolis. Nelson has over 8 years managing digital marketing solutions for clients in Central Indiana. He has worked on 500+ digital campaigns across the Midwest and around the country.

Jacob Stuart is the Integrated Digital Specialist for HYFN       Local in Indianapolis.  He has over 6 years of experience         managing digital strategies with a passion to serve local           businesses by helping them get their message to the right       people at the right time.

For presentation notes to past meetings, please scroll down.
About the HR Nonprofit Peer Group
The HR nonprofit peer group serves nonprofit human resources professional in the Central Indiana area.  The group aspires to be a community resource that provides education and networking opportunities and are free of charge.
Schedule
Meetings are hosted every other month (January, March, May, July, September and November) on the third Thursday from 8:30-10:00 a.m.  Locations vary for each meeting, usually in a meeting room of an area nonprofit or at a sponsor's location.  Attendees are encouraged to arrive at 8:15 a.m. to enjoy peer networking.
Establishing community
We realize that being the HR leader can be a lonely position due to the role's confidential nature.  Many attendees have found the HR peer group to be a safe place to share, seek advice or simply vent the day's frustrations.  We also have a private LinkedIn group for you to join to start conversation in between meeting times.
Bi-monthly meetings
We know your time is valuable.  So we seek to make the professional development material as relevant as possible. Topics generally are related to the trends in the workplace. Meetings feature an outside speaker or a panel discussion with peers.
Scroll below to learn details about our upcoming event.
Past Meetings
Sustainable Culture Building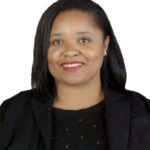 (Nov. 16, 2017) Consultant / Coach / Trainer Tina Jaynes of Jaynes Consulting, LLC explored the impact on people, processes, and performance standards for a well rounded look at sustainable culture building for your organization.
DOWNLOAD presentation notes:
SUSTAINABLE CULTURE BUILDING – HR PEER GROUP (2)
Navigating Your Career workshop on February 8 from 9:00-11:00 a.m. at the Skyline Club (1 American Square.)  Early bird pricing $79.  For details and registration
How to Find More Hours in the Day
(Sept. 21, 2017) Stefanie Krevins, founder and coach at The Heart Projects, challenged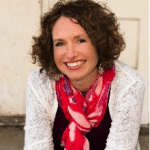 us with a new way to think about productivity.  A new method that paradoxically leaves you more time to strengthen relationships and more likely to reach your goals.Enabling you to accomplish the truly important work on time and still connect with your colleagues and clients in meaningful ways. Download presentation notes:
Productivity Workshop Presentation 9-20-17
Creating a playbook for successful performance reviews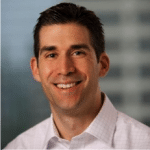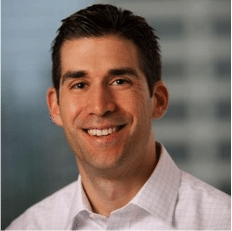 (July 2017) Mike Bensi from FirstPerson Advisory discussed the following:  Learn how performance reviews started and how the past is causing struggles today, understand the consistent themes to create successful performance reviews, discuss common performance review mistakes and how to fix them and receive specific action items to help make successful change in your organization.  Downdown the presentation notes and check out Mike's new book!
Performance Review Presentation_Mike Bensi_July 2017
The Success of Failure by Mike Bensi written by Mike Bensi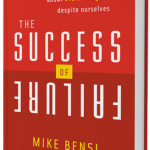 The Success of Failure provides a path to allow any leader, young or experienced, to learn how to pick ourselves back up and be stronger than before.
Available for purchase at: www.mikebensi.com

[/content_box]