Executive search support
The retirement, resignation or dismissal of an executive director/CEO is often viewed as a traumatic time for an  organization. It is also a pivotal opportunity.
Over the last five years, Charitable Advisors has supported more than 40 nonprofit CEO/ED's transitions for organizations ranging from four to over 400 staff member with   annual budgets ranging from a few hundred thousand to over $20 million.
Bryan Orander is one of the first consultants in the country trained in the Executive Transition Management (ETM) model — Prepare, Pivot, Thrive — developed by the Annie E. Casey Foundation.
Bryan's training and practical experience can help support your board and staff leaders through a successful transitions. Contact him to arrange a no-obligation meeting with board leadership to explore your situation and develop a plan of action.
These can include:
assisting the board in assembling a "plan of action" and timetable for a departing executive director/CEO

preparing for the retirement of a long-term executive or founder

leading a "board conversation" about the current and future direction of the organization and the type of leader that will be needed

determining whether hiring an interim executive director is the best course of action

assisting to identify an interim executive director

conducting a short, objective, organizational assessment to help the board to identify issues that might be better to address before a new executive is hired

supporting the board in its search for the new permanent executive director/CEO
Fees for Charitable Advisors' services
Not-for-profits weather surge in turnover of top execs
By Lindsey Erdody, reporter, Indianapolis Business Journal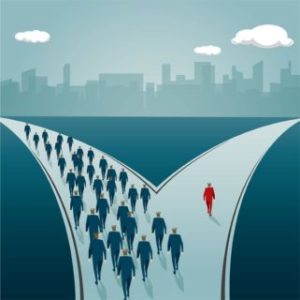 It's a good time to be searching for a high-level position at Indianapolis-area not-for-profits. 
Local organizations have recently seen a spike in leadership turnover, with at least 80 organizations advertising for a new CEO, executive director or president since the beginning of 2017.
And that number might be a significant underestimation, because no research exists on the topic. IBJ compiled job announcements and postings for top-level jobs, but many not-for-profits quietly fill openings or promote from within without advertising.
"I think it could be double that," said Bryan Orander, president of Indianapolis-based Charitable Advisors, which assists not-for-profits in job searches. Read more
---