Real estate
To order a real estate ad
MEETING AND EVENT SPACE FOR RENT
The Sol Center is the perfect place for your next gathering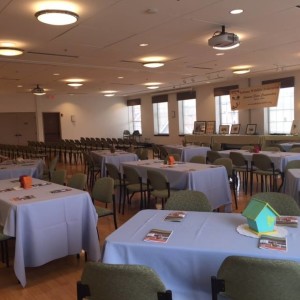 Host your upcoming wedding at the Sol Center, home to Meals on Wheels. Until April 30, couples will receive $100 off the rental fee. Rental income is used to subsidize meals for our low-income clients, so you can take joy in the fact that your event will have a direct, positive impact on many homebound Hoosiers. In addition, consider renting the space for a business meeting, company training or social gathering. Located downtown, the 2,500-square-foot ballroom is handicap accessible and seats 150 people. The space offers amenities like a state-of-the-art A/V system, dual 10 ft. x 7 ft. ceiling-mounted screens, small stage and podium, a caterer's staging kitchen, coatroom and free-lighted parking. For information, contact Jessica Carter at jcarter@mealsonwheelsindy.org
KDP headquarters: convenient and hospitable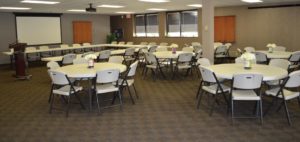 Consider Kappa Delta Pi Headquarters for your next event. It is conveniently located on the Northwest side of Indianapolis near the Pyramids (I-465 and Michigan Road). Rental of KDP's facility comes with free on-site parking, use of a small kitchen, freedom to use the caterer of your choice, wireless Internet, presentation hardware, and capacity for small and large groups. The executive conference room is perfect for board meetings or small work groups (up to 10), while the large conference room is perfect for holiday parties, staff gatherings (up to 80 depending on set-up), presentations, breakout sessions and more. Learn more on KDP's website.
Reserve St. Paul's meeting room for workshops, meetings, retreats and more!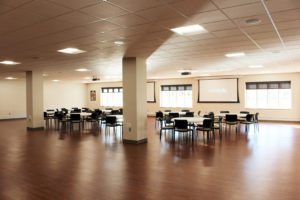 Looking for a meeting space on Indy's Northside? St. Paul's Indy has space with a variety of accommodations http://www.stpaulsindy.org/files/2615/1189/9241/roomrentals.pdf for groups from 6 to 250.  Building is handicap-accessible and has a large parking lot and ample street parking. Wifi and A/V equipment included, beverage service available on request. Rates begin at $50 for for-profits and $35 for nonprofits. Tours available on request to review rooms and amenities. Questions? Please contact Tana Hunnicutt at 317-253-1277 or thunnicutt@stpaulsindy.org.
OFFICE SPACE FOR LEASE/SALE
Introducing the new Key Consumer community room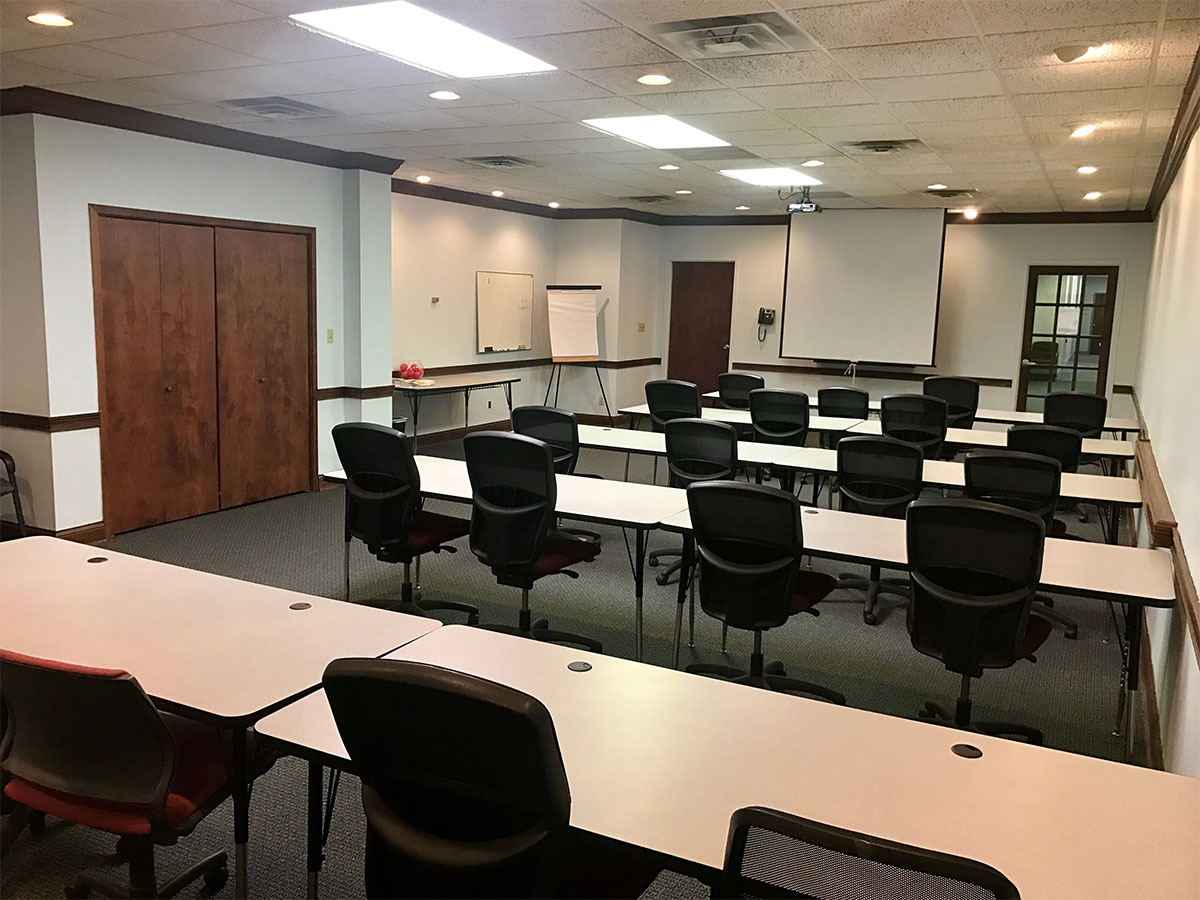 Tired of paying outrageous hotel rates for a training/meeting room? This newly-remodeled, fully-equipped training facility is just north of 46th Street off of Keystone Avenue in Indianapolis (4755 Kingsway Dr., 3rd floor (often referred to as the CICOA bldg.) and has plenty of free parking.
Two rooms are available for rental.
Space #1: seats 25 participants (20 is optimal) and has an overhead AV system and ceiling-mounted screen. The cost is $75 a day.
Space #2: boardroom, which comfortably holds 10.  The cost is $35 a day.
Both spaces have access to kitchen/break room with tables/seating, refrigerator and microwave.
Rental income supports KEY's mental health advocacy and education efforts.  For information, contact Barbara Crane at barbaracrane@keyconsumer.org or 317-550-0008.
Features of real estate advertisement
The Indianapolis Not-for-profit News is the best way to reach Central Indiana nonprofits with your available office space, real estate, meeting room or event space. Several pricing options are available to meet your short-term or long-term real estate advertising needs. Features include:
Appear in the weekly Indianapolis Not-for-profit newsletter
Posted on the Charitable Advisors website
Include a photo; will rotate photos for quarterly sponsors
Promoted through Charitable Advisors social media channels, multiple times for quarterly sponsors
Short term options Ideal for landlords looking to fill office space quickly
30 days
---
$200
Ad will appear in four newsletters
60 days
---
$275
Ad will appear in 8-9 newsletters
Quarterly sponsorship options Ideal for brokers with multiple units to lease or nonprofits with event space.
3 months
---
$300
Ad will appear in 12 newsletters
6 months
---
$600
Ad will appear in 25 newsletters
One year
---
$1,200
Ad will appear in 51 newsletters
Send an email to Julie Struble at Julie@CharitableAdvisors.com with the length to advertise, a high resolution photo and a 5-6 sentence description.  An invoice will be emailed to you.
To place an order