Real estate
To order a real estate ad
MEETING AND EVENT SPACE FOR RENT
The Sol Center is the perfect place for your next gathering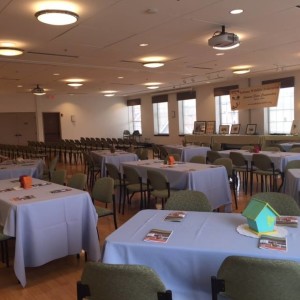 Host your next business meeting, board meeting, social gathering or board retreat at the Sol Center, home to Meals on Wheels. Located downtown, its 2,500-square-foot ballroom is handicap accessible and seats 150 people. The space offers such amenities as a state-of-the-art A/V system, dual 10 ft.  x 7 ft. ceiling-mounted screens, small stage and podium, a caterer's staging kitchen, coatroom and free-lighted parking. Rental income is used to subsidize meals for our low-income clients. For information, contact contact Jessica Carter at jcarter@mealsonwheelsindy.org or 317-252-5558.
OFFICE SPACE FOR LEASE/SALE
Affordable Near-Southside office space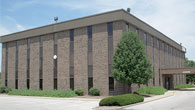 DOWNTOWN 300 to 10,000 sq. ft. Great location at I-65 and South Keystone Avenue (3530). Five minutes from downtown with easy access to all Indianapolis. Free parking. Many restaurants nearby. Other nonprofits on site. Low rates: $10 to $12 per square foot depending on space size. Call Ron at: 317-702- 6079.
Space for lease in Downtown on the Indianapolis Cultural Trail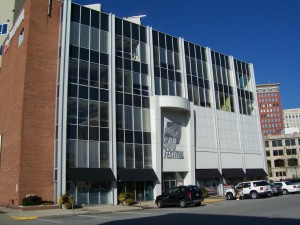 Located near the intersection of Pennsylvania and Washington streets, the 500 Festival building (21 Virginia Ave.) has two office suites for lease on the second floor.
• Suite 200 is 2,100 square feet and features Class A finishes, six private offices, conference room, break room and central reception area at $16 per square foot.
• Suite 220 is open space that can be a separate suite at $14 per square foot or combined with Suite 200 for an entire floor.
Parking is available. The entire building is newly remodeled and sits on the Indianapolis Cultural Trail. For more information, please contact Larry Harshman at 317-630-1000 or 317-345-8981.
Vibrant nonprofit faith setting


Conveniently located near Butler University, Christian Theological Seminary, and the Indianapolis Museum of Art (42nd and Michigan Rd.) and available to all "nonprofit" organizations representing education, advocacy, faith and social services. Amenities include special introductory rates, full-service leases, nicely-equipped conference rooms of various sizes, ample free parking and helpful on-site management. Contact us at 317-923-3617 or iic@indianainterchurch.org.
Introducing the new Key Consumer community room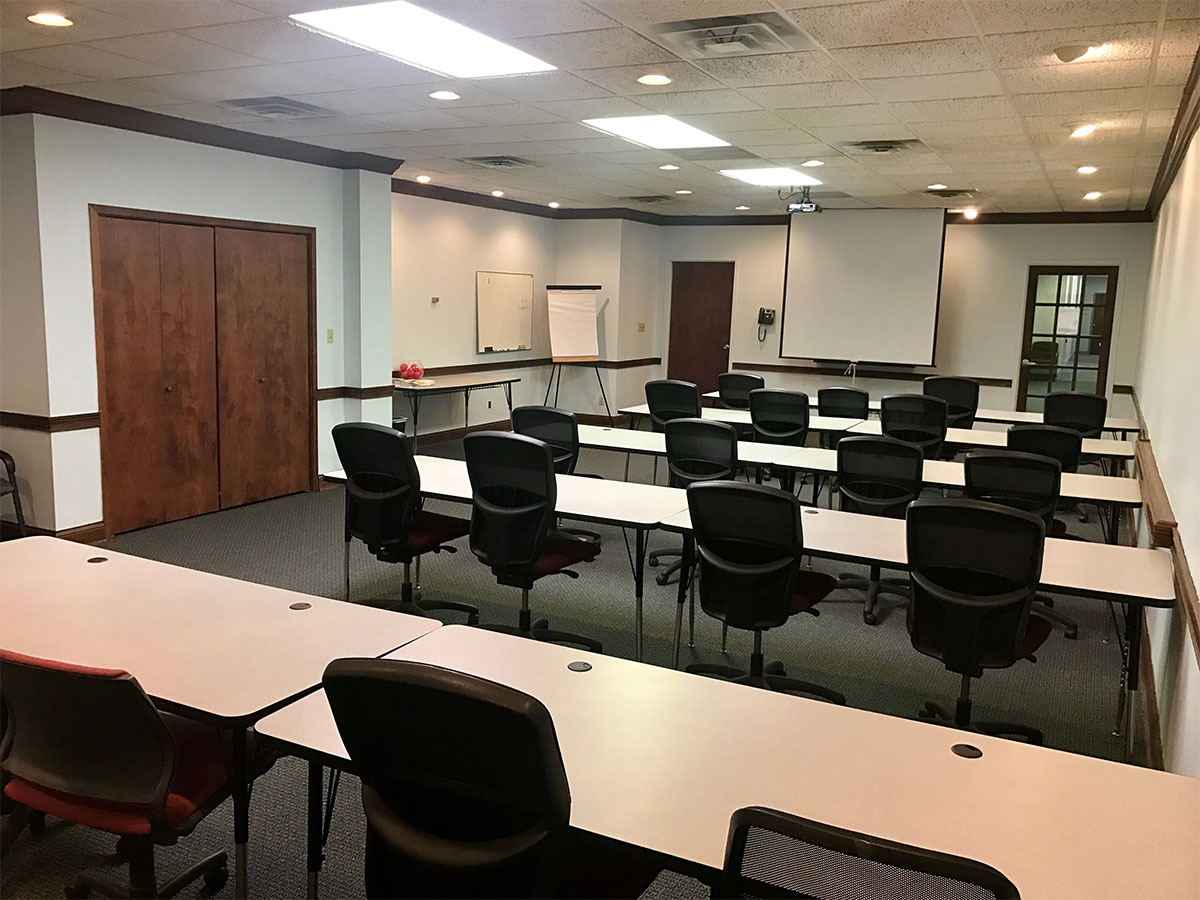 Tired of paying outrageous hotel rates for a training/meeting room? This newly-remodeled, fully-equipped training facility is just north of 46th Street off of Keystone Avenue in Indianapolis (4755 Kingsway Dr., 3rd floor (often referred to as the CICOA bldg.) and has plenty of free parking.
Two rooms are available for rental.
Space #1: seats 25 participants (20 is optimal) and has an overhead AV system and ceiling-mounted screen. The cost is $75 a day.
Space #2: boardroom, which comfortably holds 10.  The cost is $35 a day.
Both spaces have access to kitchen/break room with tables/seating, refrigerator and microwave.
Rental income supports KEY's mental health advocacy and education efforts.  For information, contact Barbara Crane at barbaracrane@keyconsumer.org or 317-550-0008.
Features of real estate advertisement
The Indianapolis Not-for-profit News is the best way to reach Central Indiana nonprofits with your available office space, real estate, meeting room or event space. Several pricing options are available to meet your short-term or long-term real estate advertising needs. Features include:
Appear in the weekly Indianapolis Not-for-profit newsletter
Posted on the Charitable Advisors website
Include a photo; will rotate photos for quarterly sponsors
Promoted through Charitable Advisors social media channels, multiple times for quarterly sponsors
Short term options Ideal for landlords looking to fill office space quickly
30 days
---
$200
Ad will appear in four newsletters
60 days
---
$275
Ad will appear in 8-9 newsletters
Quarterly sponsorship options Ideal for brokers with multiple units to lease or nonprofits with event space.
3 months
---
$300
Ad will appear in 12 newsletters
6 months
---
$600
Ad will appear in 25 newsletters
One year
---
$1,200
Ad will appear in 51 newsletters
Send an email to Julie Struble at Julie@CharitableAdvisors.com with the length to advertise, a high resolution photo and a 5-6 sentence description.  An invoice will be emailed to you.
To place an order